Toyota looking at TNGA- based cars for India
Published On May 19, 2016 11:51:00 AM
37215 Views
Follow us on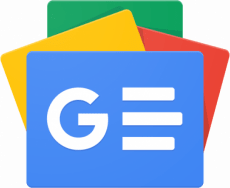 'Evolving' Indian customers demand better cars, says Toyota.
Toyota India is likely to shift away from using regional low-cost platforms. This is because the Indian customer is evolving at a rapid pace. "Indian customers were some way off our global average a few years ago, but they have evolved very quickly and will tomorrow almost be at the same level as the rest of the world." This, according to Toyota's new MD in India, Akito Tachibana, is why looking at more global cars for India is becoming increasingly important. So, instead of only bringing Asia-specific models and cars created for emerging markets and BRIC countries, Toyota will look at getting more upmarket first-world cars here.
This realisation has also come about due to the recent success of the brand in the Rs 20 lakh-plus market, where its cars like the Fortuner SUV and the Camry Hybrid have been moving off the shelves at a healthy pace. And success with the now also Rs 20-odd-lakh Innova could add to this. One thing's for sure; it certainly isn't happy with the performance of its low-cost Toyota Etios platform (EFC).
So, Toyota is now seriously looking at leveraging its new global platform here in the future. Known as the Toyota New Global Architecture or TNGA, this common platform is similar to Volkswagen's MQB in the way it is configured and structured. There's plenty of commonality built in, of course, but there are also several sub-platforms, and getting a handful of cars off one of these will be the ideal strategy. Sure, the latter is a complex piece of modern-day engineering that will take a lot of work, investment and commitment to get to India, but if Toyota manages to justify the costs, either through a clubbing of locally made models or via export, it offers a unique opportunity to put together a substantial family of locally produced cars here that can be both very appealing and competitively priced at the same time.
Also read:
Toyota C-HR production version revealed
Copyright (c) Autocar India. All rights reserved.