Toyota looking at more hybrids for India
Published On Mar 26, 2016 11:00:00 AM
7983 Views
Follow us on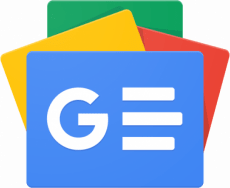 Hybrid treatment for Corolla and next-gen Toyota Vios on the cards.
Toyota has garnered so much success with the India-assembled Camry hybrid, it is seriously looking at manufacturing more locally assembled hybrids here. Also, not only is it looking to expand its assembly line, it is also looking at sourcing more bits of its hybrid system from India with the help of technology partner Denso. This move has gained more steam because demand and inquires for Toyota's hybrid cars have gone up by a huge 50 percent, probably due to the recent fracas over diesel powered cars in the capital.
While the company's flag bearer, the new Prius (based on the new Toyota's New Global Architecture) would have been ideal, it is a bit too complicated to be assembled here currently. As a result the Japanese company is studying a whole range of cars to see which model would be better suited.
The Corolla is the obvious first port of call. The company only has a hybrid version in the range in Japan, and that's a bit of a stumbling block, but the car is being developed further to be sold in other markets. And India could be on the list. However, it's likely to cost a couple of lakhs more, as things stand today. So the only way Toyota will be able to bring it here is if there are some additional sops in the budget for 'Make in India' hybrid cars apart from the FAME scheme or if custom duties and excise have been lowered (duty on hybrid parts is zero percent and excise has been halved from 24 percent to 12 percent).
The other option is for Toyota take a longer view and look at launching a hybrid version of the next-gen Vios, slated to be brought to India some time next year.
Copyright (c) Autocar India. All rights reserved.