Mahindra Scorpio automatic to get new six-speed gearbox
Published On Nov 26, 2015 12:52:00 AM
50739 Views
Follow us on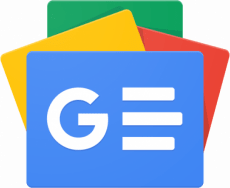 After the XUV500, the Scorpio is next in line to get Aisin's new-gen six-speed automatic transmission in late 2016.
Mahindra & Mahindra (M&M) has finally launched the long-awaited automatic variant of the XUV500 equipped with a six-speed automatic transmission sourced from Japanese supplier, Aisin Seiki. The gearbox (Code: F6F45) is a new generation torque converter aimed to provide smooth gear shifts with reduced transmission losses. M&M claims the gear ratios (with two overdrive gears) in the six-speed transmission are optimised to deliver better fuel efficiency.

M&M is now planning to equip the Scorpio with the new technology gearbox. At present, the Scorpio uses an old-generation auto gearbox unit sourced from Drivetrain Systems International (DSI).

"A transmission similar to the one used in the XUV500 can be adapted in the Mahindra Scorpio in the future," Hemant Sikka, Executive Vice President & Chief Purchasing Officer, Automotive and Farm Sectors said, "With Aisin, we have gone for a long-term relationship. Going ahead, our first preference will be Aisin for all our new projects, depending on their torque values," he added.

The carmaker will jointly work with Aisin to adapt the gearbox for longitudinal engine applications in the rear-wheel-drive Scorpio, Mahindra engineers told Autocar India. The transmission being used in the front-wheel-drive XUV500 automatic has been developed for a transverse engine layout.

Earlier this year, Autocar India exclusively reported that Mahindra is working towards bringing the new Aisin six-speed automatic gearbox for the new Scorpio in 2016. However, the development could get a bit delayed as the company still has some inventory of the DSI transmission left, amid trickling sales of the Scorpio automatic at around 70-80 units a month. Mahindra sold a total of 4,719 units of the Scorpio in October and has averaged around 4,100 units for the Apr-Oct period.

NISHANT PAREKH
Copyright (c) Autocar India. All rights reserved.