Mahindra, Ford reunite to explore joint partnership
Published On Sep 18, 2017 06:34:00 PM
7706 Views
Follow us on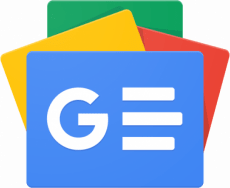 Both carmakers sign memorandum of understanding to explore a strategic alliance for up to three years.
Homegrown carmaker Mahindra and US car major Ford today entered into an alliance to explore the possibility of potential collaboration in areas including connected vehicle technology, electrification, and product development.
Both companies will collaborate for up to three years initially and have outlined other areas of focus such as improving Ford's reach within India, enhancing Mahindra's international reach and achieving sourcing and commercial efficiencies.

The alliance will enable Ford to tap into the growth potential in the utility vehicle market of which Mahindra is a large player and the rising importance of electric vehicles. Currently, Mahindra Electric is the only carmaker producing EVs in the country.

For Mahindra, Ford could possibly be the key to the US, a market it has long tried to enter. Its plans of selling utility vehicles in the country hit a rough patch around a decade ago.

"The changes facing the automotive industry globally are triggered by the accelerated rise of new technologies, sustainability policies and new models of urban shared mobility. Given these changes, we see the need to anticipate new market trends, explore alternatives and look for ways to collaborate even as we compete and build powerful synergies that will allow rapid exploitation of the exciting new opportunities," Pawan Goenka, managing director, Mahindra and Mahindra said in a statement.

Mahindra and Ford are no strangers to each other. The US carmaker's re-entry into India (earlier stint from 1926 to 1954) was in 1995 as Mahindra Ford India Limited (MFIL), a 50-50 joint venture with Mahindra & Mahindra Limited. The JV yielded the Ford Escort which found moderate success in India. However, the partnership ended in 2005 when Ford decided to go solo in India.

In fact, Mahindra hasn't found long-term success with other manufacturers either. The carmaker's partnership with Renault lasted for 5 years during which it built and sold the Renault Logan. Its commercial vehicle partnership with US truck-maker Navistar ended after 7 years.
Fuelled by the fast-changing trends in the auto industry, many auto majors have announced potential partnerships but few have managed to see them through. VW and Suzuki had envisaged a global alliance, with VW having a keen eye on Suzuki's India business. The partnership, however, ended in a bitter split. The VW Group, too, recently called off a planned partnership with Tata Motors where the German brand was to use the Indian car maker's new AMP platform to build low-cost cars for the Indian market.
What do you think about this News