EXCLUSIVE! Honda stops Jazz production in India
Published On Feb 22, 2013 04:15:00 AM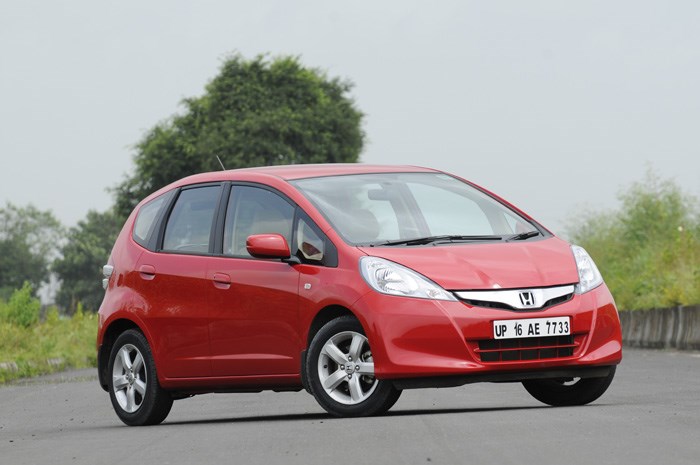 Jazz withdrawn from Indian market until all-new model arrives in 2014.
Honda has stopped production of the Jazz in India and dealers have stopped taking fresh orders for this model as stocks have run out. However, Honda has confirmed that it will deliver cars to those customers who have already booked the Jazz.
Honda's decision to pull the plug on the Jazz has come as a shock especially since this premium hatchback had developed quite a fan following ever since Honda slashed its price by over a lakh of rupees in August 2011.
One of the reasons production of the Jazz has ended is to free up capacity for the upcoming Amaze saloon which Honda is betting big on. The company wants to focus on the Brio and its derivatives in India, which is turning out to be largest market for Honda's small car range. Besides, Honda is rumoured to be losing money on the cut-price Jazz, which is why it controlled its production to minimise losses. For the past few months, Jazz sales have averaged less than 400 cars a month but the demand is far higher. This has led to long waiting lists for the Jazz and irate customers, which could be another reason why Honda decided to stop manufacturing this model altogether.
However, unlike the Civic, which has been discontinued altogether, the Jazz will come back with a bang with the next-generation model that is still under development. The all-new Jazz will be locally produced and have much higher local content than before to keeps costs down. It will come with the same 1.5-litre i-DTEC diesel engine that will first power the Amaze and there will be a 1.2 petrol version too. Honda is even considering a 1.5-litre hot-hatch version.
Built on the same platform as the next-generation Honda City, the new Jazz is likely to come to India after the launch of its saloon sibling (slated for an Auto Expo 2014 launch), towards the middle of 2014. That's a long wait for Jazz fans but as they say, better late than never.
What do you think about this News