Dieselgate: German court levies €1 billion fine on VW
Published On Jun 14, 2018 05:05:00 PM
3510 Views
Follow us on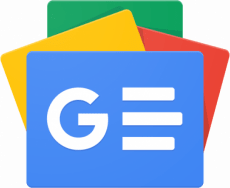 Brunswick court fines Volkswagen AG €1 billion; VW Group takes responsibility and agrees to pay fine.
The Volkswagen Group has accepted a €1 billion (around Rs 7,997 crore) fine by Germany's Brunswick public prosecutor for cheating diesel emissions tests.
"Following thorough examination, Volkswagen AG accepted the fine and it will not lodge an appeal against it," said Volkswagen, in a statement released today. "Volkswagen AG, by doing so, admits its responsibility for the diesel crisis and considers this as a further major step towards the latter being overcome."
This goes down in the books as the largest fine lodged against Volkswagen in Europe since the emissions scandal first hit – although it has had to pay around $24 billion in fines and costs associated with fixing the affected cars in the United States alone.
Volkswagen admitted that "According to the findings of the investigation carried out by the Braunschweig public prosecutor, monitoring duties had been breached in the Powertrain Development department in the context of vehicle tests."
Since the emissions scandal broke, diesel has been under scrutiny by authorities as to its benefits as a source for fuel. The looming threat of rising ownership costs through increased taxation and legislative levies on diesel car ownership has led to a large-scale public abandonment of diesel-engined cars.
10.3 million cars worldwide were affected by this emissions scandal. Further legal challenges are expected to come from other national authorities and customers, alike. The Brunswick legal case represents Germany, as a whole. Individual German states will not be taking separate action.
An ongoing legal investigation into the scandal is also taking place in Stuttgart, which involves numerous high-profile past and present VW Group executives.
Copyright (c) Autocar UK. All rights reserved.
What do you think about this News