A day out for Mumbai's 'Youngtimers'
Published On Dec 05, 2017 12:54:00 PM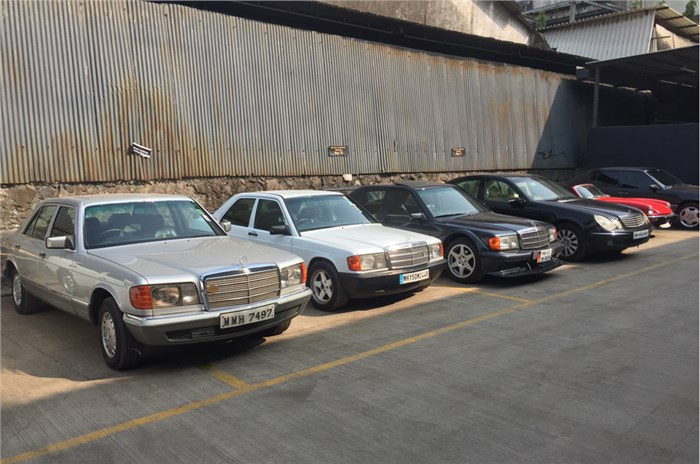 The latest iteration of Shaman Youngtimers saw nearly 20 Mercedes, BMW and Audi cars from the 80s and 90s drive from Kalina, Mumbai to Navi Mumbai.
Group Shaman launched its Shaman Youngtimers Initiative, earlier this year, to engage and help owners of Youngtimer cars from the 1980s and 1990s. The sixth edition of Shaman Youngtimers was held on November 26, 2017. The event saw almost 20 Youngtimer cars from different brands like Mercedes, BMW and Audi drive from Shaman Mercedes-Benz Kalina to Shaman's service facility in Navi Mumbai.
Past events have included DIY (Do It Yourself) workshops as well as educational sessions like the process of painting and preservation that are conducted by specialists and experts from Mercedes-Benz.
The convoy made a quick visit to a renowned collector's restoration facility and storage trove, en route, which showcased a bevy of Land Cruisers, Land Rover Defenders and Italian Fiats. An even larger assortment of exotic American and European cars was stored on other levels. A large level of the facility was climate-controlled to protect the leather upholstery of some dazzling Concours stars.
Amar Sheth, Managing Director of Group Shaman, continued to show his support for Youngtimer cars by announcing a 50 percent discount on labour charges, as well as significantly discounted rates for painting these cars.
Also see: Mumbai raises the toast toYoungtimers
What do you think about this News