Yamaha's FZ, Fazer refreshed
Published On Nov 06, 2012 05:19:00 PM
40796 Views
Follow us on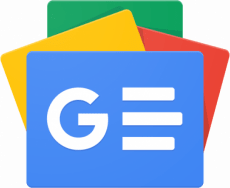 Yamaha FZS LE Dynamic Blue
Yamaha Fazer LE Dynamic Blue
Yamaha promotes its Ray scooter in Delhi and launches a limited edition Fazer and FZ-S.
Yamaha is celebrating the Indian festive season in style this year, having organised an event as part of its 'Life is an Adventure' campaign to showcase its115cc, automatic transmission-equipped Ray scooter.
This event will see six ladies ride the new Yamaha Ray to malls, schools, colleges and shopping complexes over nine days, starting November 1, 2012. The event commenced at the India Yamaha Motor headquarters, New Delhi, flagged off by Jun Nakata, director, sales and marketing, and Roy Kurian, national business head, and aims to draw the attention of the Ray's potential customer base, together with the element of adventure.
Also, IYM have launched a limited edition Fazer and FZ-S that sport purple and silver paint schemes, racing stripes on the rims, along with purple grab handles and an exhaust muffler cover. The FZ-S is available for Rs 77,000 (ex-showroom, Pune) and the Fazer is on sale for Rs 76,630 (ex-showroom, Pune).
Next on the cards from Yamaha is a Female Riding Training Program, soon to start across India.
What do you think about this News