In a rather unusual move, it seems Ola Electric will be upgrading all S1 buyers to the S1 Pro, but with a catch. Customers who booked the S1 will receive a scooter equipped with hardware of the S1 Pro (most notably, the larger battery pack).
But here's the catch. To unlock the full potential of that hardware and the extra features, namely the higher range, higher top speed, higher charging rate, cruise control, Hyper mode, hill-hold assist, etc, buyers will have to shell out an extra Rs 30,000 for a software upgrade pack. This will effectively make it the same monetary outlay as the S1 Pro.
The software on the scooters delivered to S1 buyers will be designed to throttle the top speed and charging rate, and it may even limit the usable capacity of the battery pack – an S1 customer would only be allowed to use the equivalent of 2.98kWh of their battery pack, even though it has a capacity of 3.97kWh.
As a result of the larger battery pack, the S1 Pro-ready scooter being delivered to S1 buyers will be 4kg heavier than the standard S1 they were promised, which may seem slightly unfair to anyone who opted for the S1 owing to its lighter weight and easier manageability. On the flipside, the true range figure of 105km quoted by Ola for the restricted S1 Pro is slightly higher than the 91km true range figure claimed for the standard S1.
Should an S1 customer choose to pay the extra Rs 30,000 and unlock the extra features, Ola says it will be carried out via a software update. Customers can exercise this option at any point during their ownership experience.
Ola Electric Bikes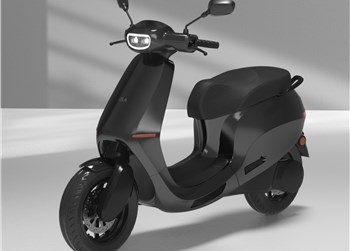 Ola Electric S1
₹ 1.18 lakh
Ola Electric S1 Air
₹ 1.01 - 1.31 lakh
Ola Electric S1 Pro
₹ 1.15 lakh