In conversation with Ajinkya Firodia – Managing Director, Motoroyale
Published On May 18, 2016 04:05:00 PM
4671 Views
Follow us on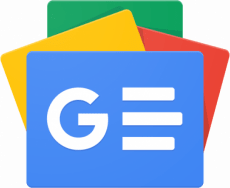 On MV Agusta's focus on superbikes, developing a multi-brand dealership, and expansion in India.
Motoroyale, Kinetic Group's new venture, has brought Italian premium motorcycle brand MV Agusta to India. With two more brands in the pipeline and an entrant in the booming 300-500cc space, Motoroyale is aiming high for the future.

On the day of the official unveiling of the MV Agusta line-up for India, we spoke to Ajinkya Firodia, Managing Director, Motoroyale to know more about the company's big plans.

You mentioned that under Motoroyale, you plan to bring in more brands to India?
Ajinkya Firodia: The dealers that we appoint are exclusive to Motoroyale. We have currently envisaged it as a multi-brand dealership, because we have seen it happen in Europe and the US, so there's no reason why it shouldn't work in India, because every bike is beautiful, and when you talk of superbikes, you can have them from Rs 3-30 lakh. So our plan is to launch about two more brands besides MV Agusta, under the Motoroyale brand.
Any brands in the pipeline as of now?
Ajinkya Firodia: We have a few brands in line, but it takes about a year to sync with a brand. Any suggestions?

You have past experience in making motorcycles, would you consider doing that again?
Ajinkya Firodia: We have no intention of doing 100cc. That's a completely different ballgame. We will only deal in superbikes. Right now, there are no plans for a Kinetic-branded superbike, but never say never.

What would you think of setting foot in the mid-displacement segment, in the segment that the KTM is dominant now.
Ajinkya Firodia: In the 350-500cc space, Royal Enfield has been the biggest success story in the past 10 years in any two-wheeler company. Benelli is doing well, Ducati has the Scrambler, Triumph has the Street Triple, and there are many more brands that are making nice bikes in India.
So you are looking for brands to fill up the displacement gap.
Ajinkya Firodia: Yes, we would definitely want a 300-500cc motorcycle and we are pretty sure that we will have one in the coming future.
But not from MV?
Ajinkya Firodia: MV won't do anything that's not super-premium. It could be a Cagiva.
Edit note:
We expect Motoroyale to spend the next year and a half to establish the MV Agusta brand in India. The Varese-based brand has a rich line-up of 800cc models such as the brash Dragster and Rivale, and more touring-oriented options such as the Stradale and Tourismo Veloce. These should be interesting motorcycles to bring to India once the CKD operations kick off next year.
Also, while Cagiva is a revered brand, it doesn't have a product ready to tap into the 300-500cc displacement segment. Getting such a motorcycle to India would require some effort as it will have to be a grounds-up product. However, with interest in this segment growing globally, building a KTM Duke rival makes a lot of sense. As owner of MV Agusta, Cagiva's task of building a new motorcycle isn't as daunting as you would imagine. Along with that, Motoroyale's plans to have six showrooms in India by the end of this year, and another five planned for 2017, will make sure that new products and brands won't have to start from scratch in the market.
What do you think about this News