Honda unveils RC213V-S - a road version of MotoGP bike
Published On Nov 22, 2014 02:47:00 PM
6745 Views
Follow us on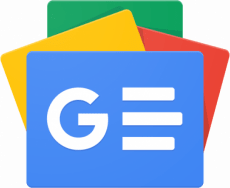 After years of speculation, Honda has finally just unveiled its road legal track focused bike.
The 2014 EICMA was full of pleasant surprises from many manufacturers, such as Yamaha, Honda and Kawasaki. Each of these bike makers revealed new exciting machines that would get any average petrolhead really excited.
Honda has finally taken the cover off its newest prototype, the RC213V-S, a road legal version of the World Champion – Marc Marquez's two time winning motorcycle – the RC213V. Officials at Honda had mentioned its inclination to launch the road version of the MotoGP bike back in 2012, and the big H also released an image of what the motorcycle would look like.
Now, the wait is over, and we have images that give a fair idea of what to expect from the fire breathing dragon, clad in either carbon or the Japanese flag.
Honda has not released any specific information about the bike yet, but high resolution images paint a confident picture of its road legal nature. The RC213V-S is to be equipped with a blackened four-stroke, V4-cylinder powerplant. The RC213V-S has two, what look like potent headlights, and an air-intake system planted in between them, curving upwards; the typical MotoGP RC213V like fairing and visor for obvious protection. Mirrors mounted on the handle-bars and Honda-typical comprehensive switchgear is in place, the instrument console shows signs of a complete digitalized system, much necessary for a motorcycle of this kind.
Moving downwards, the racey front mudguard oversees the top-spec Ohlin's gas filled shock absorbers and ABS equipped Brembo discs. The RC213V-S comes with soft compound Bridgestone tyres up front and back.
The red, blue and white paint scheme features the Japanese flag, smack in the centre of the motorcycles side fairing. A flat top fuel-tank for crouch friendly ergonomics is provided along with a racing seat that mostly grips well and yet discourages any sort of leisure riding.
Flowing backwards, the cleanly drawn strips end with an underseat exhaust, which is only half the system; the other exhaust is placed to the right side, just like the one seen on the MotoGP bike. A minimal taillight and turn indicators are seen on its fender eliminator. An alloy swingarm does its duty mated to a radially mounted rear ABS equipped disc brake. The RC213V-S also has a visibly large amount of carbon fibre used as underbody protection and other parts.
We too are eagerly awaiting more on the subject, watch this space for more details, soon.
Copyright (c) Autocar India. All rights reserved.
What do you think about this News