Women put the pedal to the metal at Ford #SheDrives Chandigarh
Published On Jan 14, 2020 05:00:00 PM
3808 Views
Follow us on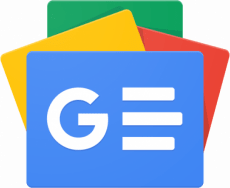 The pro-driving school for women, now in its fifth edition, kick-starts 2020 on a high note.
Though the motoring world has long been perceived to be largely male dominated, perceptions of the modern society are changing rapidly with women taking on increasingly crucial roles in various facets of the auto sector. An effort by Autocar India and Ford India to further the cause and inspire more women to take to the wheel culminated in the creation of #SheDrives, a first-of-its-kind pro-driving school for women. Promising in theory, the concept turned out to be all the more effective in practice, with the inaugural event in Mumbai, and subsequent outings in Gurugram, Guwahati and Bengaluru, receiving a staggering response last year. With the intention of topping that in 2020, the fifth iteration of the women-only pro-driving course was conducted in Chandigarh over the weekend of January 11-12.
Having gathered the momentum of a phenomenon by now, #SheDrives witnessed about 100 participants in its latest edition. And to tap into the full potential of the program, we had expert rally car driver and Arjuna Award winner, Gaurav Gill, as driver coach.
The course began with the ladies being taken on sighting laps by professional rally drivers in completely stock Ford Freestyles which allowed them to experience what pro-driving was all about. Having received the first shot of adrenaline, it was time for them to take command and set their lap times. Going all out on a bespoke autocross track replete with fast straights and tricky bends had everyone pumped up for what was to come.
Training sessions at a slalom course with experienced instructors helped participants understand the finer nuances and hone their driving skills, not to mention have the time of their lives drifting on dirt using the handbrake. Echoing the participants' views, software engineer Sanampreet Saggu commented, "I came here to have fun. I got the chance to do something which is very thrilling. I really enjoyed the drive with Gaurav, the drifting that we got to do and also the chance to drive fast. I have always wanted to drive more confidently, and today, I got to experience that." A subsequent shot at the autocross track saw everyone step up their game and improve upon their baseline lap times significantly.
Being petrolheads ourselves, providing participants an opportunity to have a blast at the track was certainly on our checklist. However, there was something more as well to the whole exercise than what simply meets the eye. #SheDrives was created as a platform to help women to realise a simple truth – that they don't need to be empowered, but instead they already are. And going by the participants' responses, we were certainly able to achieve the greater good.
Kaynat Bhinder, who loves travelling when she's not working as an animator, felt that the program would surely allow her to better achieve her dream of exploring the world. "I have a goal to learn driving as well as I can and I wanted to experience driving on a surface different than tarmac, because that is something which I might have to do while travelling extensively. And #SheDrives turned out to be a perfect platform."
The event also helped rekindle the love of motoring for many women. "I've always had a hidden passion for driving which I put on the back seat after becoming a mother. However, there is still a spark alive," said Jyoti Yadav, a homemaker. Such was the enthusiasm that Nisha Rani, who had recently become a mother, attended the pro-driving school to experience the thrill. Many like Jyoti and Nisha felt that #SheDrives could very well become the instrument of change that women needed.
Others, like banker Subhashini Verma, realise that though the number of female drivers are on the rise, there is still a need for "more awareness and acceptability in the society" which efforts like #SheDrives could help achieve.
It is this profound impact that has helped #SheDrives transform into a successful movement over the course of the past year. And with the promise of spreading the message to newer audiences, the pro-driving school will soon arrive in another city. Remember to follow our social media channels for more information.
Copyright (c) Autocar India. All rights reserved.