Tested: Soon-to-launch Goodyear SUV tyres
Published On Aug 24, 2017 06:00:00 AM
12537 Views
Follow us on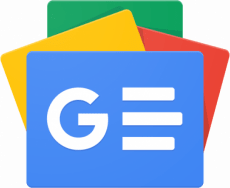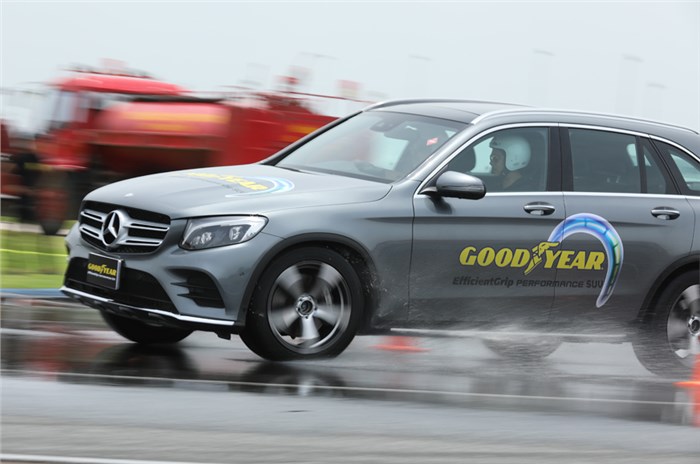 We test Goodyear's EfficientGrip Performance SUV tyres to see if they live up to their claim of being quieter, more comfortable and stickier than the competition.
The Chang International Circuit, popularly known as the Buriram United International Circuit, situated in a quaint little town in Thailand, is known for hosting several motorsport events. But we aren't here to participate in or witness a racing event. Instead, American tyre maker Goodyear used this circuit's expansive space to showcase the capabilities of its newest tyres – the 'EfficientGrip Performance SUV' road tyres, and as the name suggests they're designed and built for SUVs.
What makes these special is the extensive and complex engineering that's gone into their design, which has resulted in a product that's quiet, comfortable and performs exceptionally in braking. Sure, we wouldn't just take Goodyear's word for it and had to experience it ourselves, but before that, there was a demonstration by Goodyear test drivers. First, there was a sound test wherein a Mercedes GLA was driven on a straight at a constant speed of 80kph, while the sound was measured from outside at a particular point using a decibel meter. The run was repeated thrice with the GLA wearing Goodyear tyres and then it was replicated with Continental tyres. The results were impressive - the Goodyear tyres averaged 74.1db while the Continentals averaged 76.3db.
Up next was a wet-braking demonstration from 80-0kph. The run was to be performed thrice with the Goodyear and Continental tyres respectively. Once again the Goodyear tyres outperformed the Continentals, averaging a braking distance of 24.5m, stopping a whole meter shorter.
With our turn now behind the wheel, we were seated in a BMW X3 and asked to take a slalom test to experience the dry grip of these EfficientGrip Performance SUV tyres. The rubber clawed onto the road surface in a very impressive manner. The best however, was saved for last – the wet grip test. It was a tight corner, paved by cones, which we were to take in a Mercedes GLA at a constant speed of 60kph. There were two runs planned, once with Goodyear and then with Continentals. The car took the corner confidently with the Goodyear tyres, without any fuss. However, to our surprise, when shod with the competitor's rubber, the same corner at the same speed felt completely different, inspiring zero confidence as the tyres lost traction and the car's safety aid kicked in to prevent a spin-out, leading to an understeer.
Goodyear was really confident in the way these EfficientGrip Performance SUV tyres were engineered and kept emphasising on their superior performance in terms of quietness, wet grip and overall comfort when compared to respective Michelin, Continental and Bridgestone tyres. After our experience testing these at the circuit, we have no reason left to doubt their claims. However, if you're planning to replace your SUV tyres with these, you'll have to wait for a few months before these go on sale in India. For India, these tyres will be imported for the time being from China and Thailand, and will be available in only three sizes – 265/65 R17 (OE for Toyota Fortuner 2WD), 265/60 R18 (OE for Toyota Fortuner 4WD and Ford Endeavour) and 235/50 R18 (OE for Mercedes GLA).
Copyright (c) Autocar India. All rights reserved.
What do you think about this Feature