Suzuki Hayabusa: Make in India
We check into Suzuki Motorcycle India's Gurgaon factory to watch the legendary Hayabusa come to life.
Published On Aug 11, 2016 07:00:00 AM
80,509 Views
Follow us on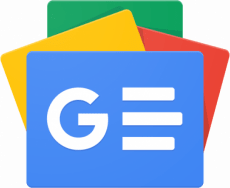 Unlike in Japan, the assembly line is completely manual.
Operators were hand picked from the existing lines. Skill, patience and careful handling of parts were critical.
One operator from India underwent a week-long training in Japan. The others were trained in India by a Japanese engineer.
There's a list of names that's put up outside this caged room. Only those on it, can enter.
The Hayabusa is Suzuki's Kohinoor. It is a global icon, revered and respected for the sheer audacity of its original brief and the stretching of the realm of possibilities that resulted from it. Indian motorcyclists have always loved it and since its launch in 2008, the 'Busa has clocked consistent sales numbers despite the arrival of a number of younger superbikes. In recognition of this devotion to the 'Busa, Suzuki Motorcycles India fought and won to get this landmark bike even closer to the Indian motorcyclist. No, it wasn't easy. Yes, there was resistance, and understandably so. Every manufacturer had steered clear of assembling a hyper-performance motorcycle in India, but eventually the HQ in Japan gave in. We step into the 'Busa's cosy nest to see how it all comes together.
As has happened before, I seem to have more unanswered questions now than when I began, but one thing I am sure of is that it took a lot of sweat and determination to make this happen. Suzuki won't say when the plans first took shape, but you can be sure it's been brewing for a while. Just consider, from design to production, it took Suzuki ten months to okay the saree guard and front number plate. In true Suzuki fashion, it was tested and tested, until they were absolutely sure. Think tens of thousands of kilometres. Yes, for parts that most customers will chuck even before they turn a wheel.
Saree guard is surprisingly discreet, and unsurprisingly, very well designed.
But, that's the Suzuki way. And, the go-ahead to 'Make In India' was given only once it was sure that Japanese quality standards could be maintained here as well. Suzuki Motorcycle India's managing director, Satoshi Uchida reiterates, "We had to maintain the same level as SMC, Japan and so, we had to gear up at SMIPL to make sure everything was at 100 percent." Most important was to get the right operators. The very best were picked from Suzuki's existing pool and then trained further. "These operators were trained specifically for handling high-performance motorcycles by engineers from Suzuki's Toykawa factory," confirms Jun Hashimoto, director (Production), SMIPL.
Suzuki was familiar with building kits, as the Hayabusa was already being exported to Brazil in a completely knocked- down form. However, for India, a separate line was required to better package the kits. These are then shipped to India and after 45-60 days of transit time, two containers with twenty Hayabusas worth of parts arrive at Suzuki Motorcycle's plant in Gurgaon.
On two tables sub-assemblies are built and fed to the three stations on which the Hayabusa grows stage by stage. The first jig holds the engine to receive the frame and suspension, and is then hoisted to the next station where all the fluid, mechanical and electrical connections are laid out. The third and final station is where the motorcycle takes on its distinctive look.
Unlike in Brazil, the engine for India comes assembled. Rest of the motorcycle comes in pieces.
Currently it takes ten hours to assemble the 'Busa in India. It could be faster, but Suzuki has chosen to take things slow, and layer quality checks upon quality checks to make sure things are done right. It takes four workers and two supervisors to complete the assembly. The vehicle check is then conducted by an operator and a supervisor. Material handling also involves a supervisor overseeing two operators.
One Hayabusa at a time, Suzuki will build this iconic motorcycle here in India. And, by the canny decision to assemble this superbike in India, Suzuki has upset the apple cart by offering one of the most recognised motorcycles in the country with a price tag that is less than that of most litre-class superbikes. Clearly, Suzuki's sensibilities are also made for India and we can take this as a sign of bigger things to come.
Copyright (c) Autocar India. All rights reserved.