Sponsored feature: Permagard Protection: Keep Your Car Looking Like New
Get the Permagard advantage and keep your car's exteriors and interiors in pristine condition.
Published On Dec 12, 2019 06:02:00 PM
8,251 Views
Follow us on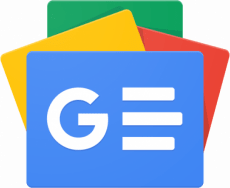 A global leader in paint protection technology and with operations in more than 20 countries, Permagard is now in India. The company produces protective coatings for automobiles, boats and aircraft, and these coatings are designed to deliver peak performance in even the toughest of environments and provide unmatched long-term paint protection.
Permagard products are based on cutting-edge engineering expertise garnered over decades of intensive research and development. In fact, depending upon the intended application, Permagard products are tested at heights of up to 40,000 feet, at temperatures ranging from -50 to 50 degrees Celsius, at speeds of up to 850kph, and for distances of up to 1.6 million kilometres a year. This harsh testing ensures optimum real-world performance for the end user. No wonder, then, that Permagard solutions have the stamp of approval from global brands like Porsche, Mercedes-Benz, Boeing and Airbus, amongst others.
The essential oils used in the making of paint oxidise with time, due to sunlight, UV radiation and airborne pollutants. With the application of environmentally safe, eco-friendly Permagard solutions, your car's paint gets a high-quality protective coating and an almost liquid, glass-like sheen that provides strong protection against the elements. The company's reactive polymer and UV filtering technologies provide long-term protection against paint fading and oxidation, and, as an added bonus, Permagard-treated surfaces only need to be cleaned with water; no other cleaning solutions are required, which reduces maintenance costs.
Permagard's decisive advantage is in its plasticised, corrosion-resistant 'reactive polymer' coating. This is applied to a vehicle's painted surfaces by an oscillating machine, filling in micro pores and tiny scratches, creating a uniformly flat surface. This coating is bonded and locked to the paint at the molecular level, effectively 'laminating' the surface and protecting it from harmful elements like UV rays, salt water, diesel fumes and even bird droppings.
While Permagard products can, of course, be applied to new vehicles, older vehicles can also get the same benefits. Certified Permagard technicians first carry out an extensive cleaning of your car's paint surface, and fill in all micro-scratches, marks and swirls, etc. After this, the paintwork is re-sealed and restored to showroom condition, followed by once-a-year application of Permagard paint protection to keep your vehicle looking brand-new.

Permagard protection extends beyond just your car's exteriors and can also keep the interiors in pristine condition. The company's interior protection technology ensures that all the materials used inside your car's cabin – including the carpet, leather (and/or leather-like material) upholstery, fabric, plastics, and vinyl – look, feel and smell new for years. Stains are easily cleaned with nothing more than water, while the protective coating blocks UV rays and prevents cracking and fading, which otherwise takes place due to exposure to sunlight. Permagard's antimicrobial shield technology also protects against mold and mildew growing in your vehicle's air-conditioning system, and it removes odours and makes your car a healthier place to be in.
With its headquarters in France, Permagard now has a global presence, with operations in 23 countries and ISO 9001 manufacturing compliance. In India, the company is based in Ahmedabad, with operational centres in Delhi, Mumbai, Kolkata, Indore, Bhopal and Surat. You can log on to Permagardindia.com for more information on how you can avail their services.
For more information, email support@permagardindia.com, or call 98255 88233
Copyright (c) Autocar India. All rights reserved.