Sponsored feature: Five Benefits of Buying Car Insurance Online in India
Buying car insurance online can take the hassle out of the procedure and not be a burden on your wallet.
Published On Nov 12, 2018 03:59:00 PM
34,493 Views
Follow us on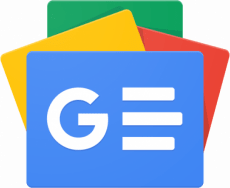 Until a few years ago, transacting online was limited to specific activities such as booking movie tickets or ordering clothes and gadgets. Today, the e-commerce industry has expanded by leaps and bounds. The combination of smartphones, apps, and the internet has enabled people to purchase varied products and services online as per their convenience. Consumers are roaming around with an entire mall in their pocket; all they need to do is pick what they desire and make the payment.
The insurance industry hasn't lagged behind in this online revolution and has changed its traditional approach to offering car insurance in an affordable and convenient manner. Read ahead to know five benefits of buying car insurance online in India.
1. Low-priced Policies
Car insurance policies offered online can be purchased for a lower price as compared to offline methods like buying through an agent or visiting the sales branch of an insurance company. This is mainly because there is no middleman involved in the online process. The customers can directly select a policy from the company without any third-party interference.
Insurance companies incur less operational cost when they offer car insurance online. Thus, they can afford to provide low-priced policies through their website. Some online insurers also run some offers that can lead to a further discount on car insurance premium.
2. No Paperwork
Purchasing car insurance offline includes a lot of paperwork. Lengthy forms need to be filled and supporting documents need to be submitted. This is often perceived as an exhausting process by potential policyholders. However, purchasing car insurance online doesn't require any paperwork!
The online process does involve filling a form but it has limited fields. You need to type in the necessary details and move ahead to complete the purchase journey.
3. Convenient Process
Maintaining work-life balance is a difficult task. In doing so, the task of buying or renewing car insurance often takes a back seat. Finding time to sit with an agent to understand the benefits or to visit an insurance company's branch during office hours is time-consuming.
However, buying car insurance online offers you the opportunity of insuring your car as per your convenience. You can purchase it at your preferred time, even late at night! You do not need to wait for the policy document to arrive at your registered address through courier; it is emailed to you within minutes of making the payment. And as per the law, an emailed copy is a valid document.
4. User-friendly Interface
Whether you are purchasing the car insurance policy from your laptop or mobile, the process is fairly simple thanks to a user-friendly interface. The user journey is similar to top e-commerce websites. Thus, things look familiar and the purchase takes place swiftly.
The policy's coverage and other relevant details are communicated in a simple and transparent manner on the website. They usually have a lot of educational information under the blogs section as well. In case you have any doubts, you can get in touch with the insurance company's executives via email or on call, and get your queries answered before purchasing the policy.
5. Informed Decision Making
When you are purchasing a policy offline, there is usually a person involved in the process at the other end. That person might knowingly or knowingly influence you to purchase a particular type of car insurance cover. However, when you purchase a car insurance policy online, you ensure that no salesman is influencing your decision.
For example, you can analyse your risk exposure and decide for yourself if you want to purchase just a Comprehensive Car Insurance plan or strengthen it with a Zero Depreciation Add-on. You can go through various websites for car insurance quotes and compare the coverage offered. Going through social media reviews of insurance companies can also give you a good idea about their customer service.
Keeping It Active
Purchasing a car insurance policy isn't a one-time activity. Your insurance company won't be liable to settle your claims if your car insurance policy has expired. You need to keep renewing your policy periodically to keep it active. Note that you have an option of switching your car insurance provider while renewing the policy.
It is compulsory to insure your car as per The Motor Vehicles Act, 1988. Driving a car on Indian roads without an active car insurance policy is a punishable offence. Thus, getting your car insured is not just beneficial but also compulsory. And doing it online is a secure way of doing so. Make sure to buy car insurance online from a company that is certified and licensed by the Insurance Regulatory and Development Authority of India (IRDAI).
About Acko
Acko General Insurance is a new-age company that offers paisa-vasool insurance experience. Its IRDAI registration number is 157 and is trusted by 1.3 crore Indians for their insurance needs. www.acko.com offers low-priced car and bike insurance online in a convenient manner.
Copyright (c) Autocar India. All rights reserved.