School of Speed: Rajini School of Competitive Racing
Learning to go faster on the race track was the agenda for Priyadarshan Bawikar, who attended pro racer Rajini Krishnan's racing school at the MMRT in Chennai.
Published On Oct 16, 2016 09:00:00 AM
27,880 Views
Follow us on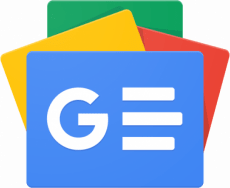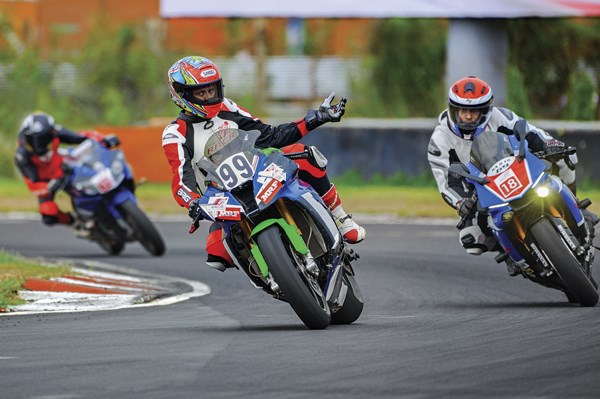 TVS RTR race bike
RACR students who didn't bring their own bikes to the track had the option of renting out a TVS RTR race bike. It might look like it was cobbled together in a shed, but this 180cc racer is one mean speed machine. Stripped down to its bare essentials, and the engine tuned – along with a high flow intake and free-flow exhaust – this 90-odd-kilogramme bike is capable of some immense corner speeds. Too bad there is no speedometer or tachometer to actually gauge how fast you're going! It has the agility to be flicked quickly from corner to corner, but is planted enough to go flat out through turns like MMRT's notoriously bumpy C1, passing bikes with more than twice its cubic capacity. Truly a blisteringly quick ride around the Chennai track.
Let's get this out of the way. The Rajini School of Competitive Racing, or RACR, isn't your standard riding school, where the sole objective is to make riders of all types improve their basic riding skills; the way a certain American motorcycle school, which comes to India once a year, does it. The goal at RACR is to take students who are competent enough to ride motorcycles fast and make them faster on the race track, with expert guidance from professional racers like K Rajini (who puts the first 'R' in RACR) and his ilk. And the curriculum has been designed with that in mind. So as you can imagine, the learning curve is a bit steep, and leaves a lot in the hands of students themselves to put classroom theory into practice out on the tarmac. So when I got a chance to experience the RACR session at MMRT in Chennai, it felt like I was being thrown into the proverbial deep end, and it reminded me of going for my first swimming lessons as a child.
The format
The sessions takes place multiple times a year, over a period of two days, on race tracks across the country. At Chennai, each day consisted of about five to six classroom sessions lasting for about 30 minutes during which Arun, the theory coach, explained the concepts of going faster on the track. In each session, the various aspects of theory were tackled, which were then put into practice in the subsequent on-track session. Of course, the students weren't just left to their own devices on the track. Groups of about five to six bikes were led by each of the racer-instructors who spent some time leading their respective groups around the track, showing them the correct lines to go around the MMRT.
This did require quite a bit of self-discipline on the part of racers, as they had to follow the instructors, who were riding at a slower pace, and not try to race with each other or try to show off their riding skills. The first couple of sessions did see a bit of chaos, but the post-track discussion sessions helped instructors bring students up to speed with what they should be doing to go faster. A few sessions down, the pace had certainly gone up, and the instructors were spending a lap or two tailing students individually to figure out what there were doing wrong and what they were getting right.
The takeaway
The biggest learning for me was getting some quality track time around the Chennai circuit, something which I had surprisingly never really done in the eight years of being in this industry, as well as figuring out the correct lines through the corners. Our group leader, Prabhu, also helped me attain the right body position to use around the track; a correction needed to fix habits developed after years of street riding. Other riders learned different lessons, but the main takeaway for most was how to gain speed and display increased confidence around the race track. And of course, the massive amount of fun we had.
Rajini Krishnan
Although the school has many capable instructors, the man behind RACR is Rajini Krishnan, probably one of the best pro riders in the country. After starting his racing
career somewhat late – at the age of 22 – Rajini has won many national championships and earned his first international win in 2013 at the Losail Asian Road Racing Championship in Qatar. And in 2015, he won the Malaysian Superbike Championship in the Open class. He doesn't consider his age to be a barrier, citing examples of Biaggi and Rossi, and will defend his Malaysian championship in 2016. Since Rajini is self-taught in the art of racing, learning through trial and error over the years, his aim with RACR is to provide a platform for upcoming racers to develop their talent, and of course, help enthusiasts improve their motorcycling skills both on and off the track.
Copyright (c) Autocar India. All rights reserved.