Racing with TVS at the RTR One Make Championship
On his first-ever motorcycle race weekend, Rishaad Mody gets more than he bargained for.
Published On Jul 26, 2017 11:00:00 AM
10,260 Views
Follow us on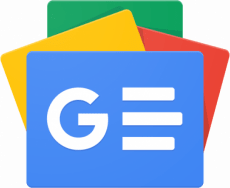 The idea was to give journalists a taste of the racer life and have fun competing over three race weekends.
Mess up the corner and then claim you were trying to find a way around the outside. Clever!
Who here thinks they're the hidden talent that MotoGP has been missing out on all these years?
Eyes on the prize – the food tent is just out of frame.
When you crash, there are a few important things to keep in mind. First, keep your head up and don't close your eyes – you want to see where you're going and possibly avoid, or at least prepare for any obstacles in your path. Once you've stopped moving, get up gently to prevent exaggerating any possible injuries. Check whether anything is broken or hurting badly before attempting to retrieve your bike. These pearls of wisdom came from our instructor and multiple-time champion Emmanuel Jebaraj at the TVS Race School and they resonated strongly. After all, it's not often that someone teaches you how to crash.
Fast forward to a month later and I'm right on the tail of the leading four riders in the Open category of the TVS RTR One Make Championship. Having qualified fifth in my first serious motorcycle race at a national championship, I had a terrible start and immediately lost three positions. Calming my nerves after the blazing fast first corner at the Madras Motor Race Track, I started to fight back and reclaimed fifth as we approached the end of the first lap. Braking hard into Turn 10, I felt a big thump as a bike behind hit me in the thigh. Usually this would have been terrifying, but Turn 10 demands intense concentration. You arrive into the braking zone flat out in fifth gear at, I'm guessing over 120kph, with the bike leaned over to the right. You now have limited distance to lift the bike up, squeeze the front brake hard, simultaneously drop two gears and then quickly tip it over for the slow left hander that is Turn 10. Being bumped by a motorcycle anywhere else would have been pant wetting, but in the race, all I could process was finding the late apex at Turn 10.
Safely clearing Turns 10 and 11, it was time to mentally prepare for the frighteningly fast right-hander that is Turn 12, the last corner before the finish line. Leaned over with the engine singing near the top of fourth gear, knee skimming the tarmac, I suddenly caught a flash of blue as the rider behind made a wild pass from the inside. I never saw it coming. In a fraction of a second, I desperately tried picking the bike up to make room but it was impossible. His rear wheel hit my front and down I went.
In my first big crash in seven years of motorcycling, all I could muster was an "Unnh!" as I hit the deck at about 90kph. I slid across the track, caught the dirt and rolled a couple of times before coming to a stop. Jeba, as Emmanuel is fondly called, was completely forgotten. My eyes were jammed shut in fright and I sprung up the moment my body came to a rest. "Wait! Remember what Jeba said!" I paused, did a little wiggle and felt no pain. Thankfully, my bike was still running and in decent shape, so I picked her up and rejoined the race.
Since all this drama happened in the first lap, I was left in dead last with an empty track ahead. Wiping the detritus off my scuffed visor, I began the checks. Turn 1 after the main straight is flat out with no brakes and the bike went through fine. Turning, check. Turn 2 requires hard braking and two downshifts. Brakes and gearbox, check. Alright, new game plan – we're not finishing last today! Riding a glorious wave of adrenaline, I put my head down and, over the next five laps, reeled in as many of my rivals as I could. Having passed a few crashers as well, I eventually finished ninth out of 18 starters.
So, how did I get here? This entire opportunity was possible thanks to a wonderful initiative by TVS and the Madras Motorsports Club. Together, they organised a special championship for us young journalists across all major outlets. The idea was to give us a taste of the racer life and have a little fun competing with each other over three race weekends this year. The first race at Kari was a washout last month so this was effectively our first round. In hindsight, I'd have probably done well to stick to the media championship, but I thought I was clever and asked TVS for a one-time wildcard seat in the Open round with the real racers as well...
Half an hour after finishing my Open championship race, I was back on the track for the media race. Having qualified in pole for this race the previous day, I had another poor start to lose a position to rival and fellow journalist Amar Katkar, but soon gained the lead and kept it until the chequered flag. This race was less daunting as, like me, my colleagues were not in a maniacal, all-or-nothing quest for glory. We like our bones unbroken as we fully intended to return to work the following Monday, not to mention the prospect of chewing through some very expensive protective gear!
While y colleagues left after our race on Saturday, I stayed back for Race 2 of the Open Championship on Sunday. Starting in ninth position, my result from the first race, I knew I had the pace to finish higher, but the priority was not crashing. I had my first decent start of the weekend and made up a couple of places. Thick in the action of the first lap, I was lining myself up for another overtake as we approached the earlier mentioned Turn 10. Braking late to seal a pass on another rider, a big crash broke out just ahead and three riders went down. My front tyre was already toeing the limit of grip and the instinctive increase of pressure on the brake lever caused the inevitable. The tyre washed out and down I went. Again! Cursing, I quickly passed the wiggle test and rushed to pick up the bike. But the RTR had had enough of my nonsense and refused to start. And that was that.
I left this weekend deeply grateful for the experience and with many learnings, mainly that good quality gear makes all the difference. TVS offers full gear to its one-make racers, but I had my own. My brand new Alpinestars Motegi leather suit and SMX 6 V2 boots worked beautifully with my Dainese Carbon Cover gloves. I walked away from two fairly fast crashes without a single bruise or scratch. The suit will need some minor repair work but, sadly, my trusty HJC RPHA 10 helmet took a good grazing and must now be retired. She served me well!
Another lesson was in how the peer pressure helped me push my personal pace to the outer limits of the top five at a fairly serious level of domestic racing. That's nice, but while being fast is one thing, serious racing is on a whole different level. I'm not sure I have the right wiring for it. However, despite experiencing the intense aggression first hand, I have new found respect for these racers who make it their life mission to succeed in such a challenging and expensive sport. It's not an easy life, but affordable one-make championships really help. The TVS RTR 200 Championship, for instance, is a steal at just Rs 3,000 per race weekend, which includes the bike, fuel and gear with no repair charges. It's an approachable first step but the road ahead remains steep. Me personally, I'm no racer, but I'm already itching to get back to the track!
Copyright (c) Autocar India. All rights reserved.