India's first electric double decker bus launched in Mumbai
The Switch Mobility electric bus has a 231kWh battery that can charge from 0-100 percent in 80 minutes.
Published On Aug 18, 2022 07:58:00 PM
17,992 Views
Follow us on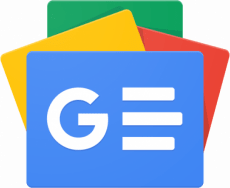 First introduced as a horse drawn carriage, and later transitioning to internal combustion engines (ICE), the double-decker bus has been synonymous with Mumbai for ages. Now, Switch Mobility – a subsidiary of Ashok Leyland – has just launched India's first electric double decker bus and will deliver 200 air-conditioned units to Brihanmumbai Electric Supply and Transport (BEST), starting from December.
Claimed range of up to 250km
Switch to deliver 200 EV buses to BEST
Switch EiV22 electric bus: battery, range and safety
The Switch EiV22 has a 231kWh battery with a claimed range of up to 250km. According to Mahesh Babu, CEO of Switch Mobility India, "A realistic range of 120-180km can be expected," but he adds that it also depends on external factors like traffic and weather conditions. The bus can gain a 100km of range with just a 45min charge, while a full charge takes 80 minutes.
The bus has a Nickel, Manganese and Cobalt (NMC) battery that comes with an 8-year warranty. To ensure safety, it gets functions like remote intervention – where Switch Mobility monitors the battery temperature remotely and informs the driver if they notice any discrepancy – and fire detection and suppression, which uses inert gases to put out any fire.
Nitin Gadkari, the Minister of Road, Transport and Highways, Government of India, who was also present at the launch, said, "Diesel buses have a running cost of Rs 41 per kilometre, while electric buses cost just Rs 2.40 for the same." The induction of these 200 buses will not only reduce BEST's carbon footprint by 41 percent, but will also save them 26 million litres of diesel per year, added Babu.
Gadkari said that the future of mobility in India is using hydrogen, biogas and electricity to run vehicles. He added that there are plans to electrify the Delhi-Dehradun, Delhi-Jaipur and Delhi-Mumbai routes.
What are your thoughts on this electric double-decker bus? Let us know in the comments below.
Also see:
Copyright (c) Autocar India. All rights reserved.