Icons of Porsche: A festival of all things Porsche
We are smitten by the second edition of the Icons of Porsche festival and are left wondering what a group of Porsches should be called.
Published On Jan 24, 2023 05:11:00 PM
3,204 Views
Follow us on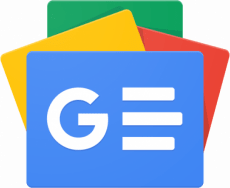 A row of colourful 911s showing off their curvaceous rear.
While Porsche flew in some historic models, local iconic cars also made for stunning displays.
It was easy getting up close and personal with the cars.
Chilled out atmosphere meant you could meet the stars. Jacky Ickx also graciously signed a poster of his legendary Dakar 959.
What do you call a group of Porsches? Paradise. Okay, not really, but that's exactly where I was, attending the 2022 Icons of Porsche festival. What is it exactly? Think fun family fair, but Porsche-themed. So, there's music, art displays, food, games and experiences. But most of it centred on Porsche and the brand's homeland, which meant beer and sausages were naturally on the menu. There were music performances by artists and DJs, and art activities like painting a 911 and driving little pedal-powered Porsches around a miniature city layout kept kids entertained. Older kids, and adults too, could try racing in simulators, and those with a valid license could drive the brand's SUVs through a small off-road course.
A prepared off-road course allowed participants to experience Porsche SUVs.
Naturally, there was Porsche merchandise you could buy, and in an awesome move, the company also gave away a whole load of stuff like prints, caps and badges for free, including cool Porsche crests embossed on a piece of real leather.
As far as art was concerned, on display were paintings, photographs as well as spellbinding, and whimsical, installations like a 911 tuned into a giant pool float. My favourite was the Whale Tail Project by Johans Lamic, who created limited-run art pieces from the 930 turbo spoiler, reworked slightly and painted in some of the most iconic Porsche liveries. On display were the Rothmans and Martini colours, which looked simply mesmerising, and there were others too, like the Pink Pig that Lamic has created.
The museum-grade Porsche Junior tractor comes from UAE region; Porsche actually built the pool float inspired by digital artist Chris Labrooy's creation; Johans Lamic's Whale Tail Project drapes the 930 Turbo's spoiler in historical Porsche liveries.
The main draw, naturally, was cars, and the line-up was simply mind-numbing, with classics like Porsche's first car, the 356, to modern marvels like the hybrid 918 Spyder and, of course, row upon row of 911s lined and accentuating their curvaceous bodywork. The festival display would have your head spinning and a walk through the reserved parking lot for Porsche owners would have you flat on the floor. Aside from factory dispatch yards, I have never seen so many cars of the same brand in one place. It's amazing to see just how many Porsche cars the UAE has, including a Porsche Junior Tractor that was displayed in the icons of the region display. The line-ups also really brought out just how similar yet different Porsches look, just like potpourri – ahh, that's what a group of Porsches should be called – similar yet different and oh-so pleasing.
The festival had multiple cars on display, from classics like the 356 to the 918 Spyder.
Porsche also brought down a few of its own museum pieces and historic racers and what always impresses me about the brand is its laid-back and chilled out atmosphere. Apart from a few platformed and roped-off models, most cars – including some of the classics – were on display out in the open, allowing you to get really up close and personal.
There was serious business that night too, with the regional unveiling of the 911 Dakar by a superstar cast comprising F1 racer Mark Webber, Porsche sportscar champ Timo Bernhard, and the legendary racer – and the one who piloted the Porsche 959 Dakar racecar to second place – Jacky Ickx. Also in attendance were the 1978 911 SC Safari racer and the 911 San Remo rally car. These legendary sportscars were the inspiration behind the new 911 Dakar, which sadly isn't headed to India.
F1 Racer Mark Webber introduces the new 911 Dakar (top-left); its inspirations: the 911 SC Safari (bottom) and 959 Dakar (top-right) also took the stage.
Judging by the reaction from the Porsche India team that night, we could, however, keep our hope alive for a local version of the Icons of Porsche festival. And if it doesn't materialise, you can always head to Dubai. Yes, you'll have to fly there, but the festival entry is free, so keep your eyes peeled for next year's edition.
Also see:
Porsche 718 GT4 RS India debut at Festival of Dreams on January 25
2022 Porsche Macan GTS video review


Copyright (c) Autocar India. All rights reserved.