How the upcoming BS-VI grade fuel could affect you
Cleaner BS-VI grade fuel is coming to the Delhi-NCR region by April 1, 2018. What does this mean for a vehicle user?
Published On Nov 18, 2017 11:12:00 AM
1,42,200 Views
Follow us on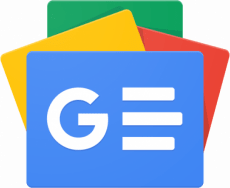 At a time when the National Capital Region (NCR) is reeling under a severe air pollution crisis, any news that addresses the issue can only be good news. Case in point, the government's surprise announcement to bring forward the availability of Bharat Stage VI-grade fuel in Delhi to April 1, 2018 from the original scheduled date of April 1, 2020 (for the entire country as well). While the contribution of vehicles, especially new cars and bikes, to the overall pollution in the NCR region remains a matter for debate and ever-changing government deadlines continue to confound, the introduction of higher grade fuel is still undoubtedly a step in the right direction. Let's study the matter in a bit more detail.
What is the background story?
India's vehicle emission standards are modelled on the Euro emission standards that define limits for harmful exhaust emissions. The emission standards are primarily focused on the reduction of nitrogen oxides (NOx), carbon monoxide (CO), hydrocarbons (HC) and particulate matter (PM) emissions. As per the Indian government's original roadmap, Bharat Stage IV (the equivalent of Euro 4) was to be implemented across the country by April 1, 2017, Bharat Stage V in 2019 and Bharat Stage VI in 2023. While the scheduled roll-out of emission standards put India a few years behind Europe, it did allow ample time for Indian vehicle makers and, equally importantly, fuel suppliers to upgrade and be ready to meet the requirement.
However, vehicle makers and fuel suppliers were caught off-guard by the government's shock announcement in early 2016 of skipping BS-V altogether and bringing forward the introduction of BS VI norms to 2020. The jump from BS-IV to BS-VI is drastic, not only from a technology standpoint for carmakers but also for the supply side as refineries have to produce compliant (read higher grade) fuels.
What is BS-VI grade fuel?
The move from BS-IV to BS-VI will primarily require fuel to have significantly lower sulphur content. Presently, the sulphur content in BS-IV petrol and diesel is 50 parts per million (ppm). BS VI-grade fuels, however, are to have a sulphur content of 10ppm.
How will it affect me?
While it is unlikely BS-IV fuel will be done away with altogether in a hurry, the question is, is there any advantage of running your existing BS-III or BS-IV compliant car on BS-VI fuel when it becomes available? The answer is largely yes. In simple terms, the lower the sulphur content in the fuel, the cleaner it burns. Petrol with lower sulphur emits less NOx, CO and HC, while the advantage of low sulphur diesel is significantly lower particulate matter (PM) emissions. Estimates suggest a BS-IV compliant car running on BS-VI diesel could emit 50 percent less PM.
On the flip side, the process to reduce sulphur in diesel can negatively impact the energy content of the fuel, and correspondingly bring down fuel efficiency, if only by a small margin. There are also concerns over the lower lubricity and readiness to burn (expressed in cetane number) of ultra low sulphur diesel (ULSD). Then again, ULSDs come with additives that address these issues. But more than anything else, price could be the biggest detriment to the early adoption of BS-VI fuel. Fuel suppliers are investing thousands of crores to upgrade their refineries and are sure to pass on the outlay to consumers in the form of higher per unit price.
When can we expect BS-VI-ready cars?
The majority of India's carmakers have already expressed concerns on the scale of the challenge to meet BS-VI norms in 2020. So you can pretty much rule out any mass market car to be BS-VI-ready when the compliant fuel goes on sale in Delhi in 2018. In effect, the first real beneficiaries of the higher grade fuel would be cars imported from abroad that already come built to meet Euro 6 standards courtesy technology like diesel particulate filters. What would be interesting to see is the strategy employed by the Volkswagen Group in India that has made considerable investments to downgrade its Euro 6-compliant 2.0-litre diesels to run on lower-grade Indian BS-IV fuel.
In the larger scheme of things, the push for cleaner fuels is welcome but the government has to take a holistic approach as it tackles the alarming air pollution in northern India. And no, till the time we generate clean electricity, electric cars are not the answer to India's air pollution woes.
Copyright (c) Autocar India. All rights reserved.