Horsepower unplugged
Ten classic Ford Mustangs charge from Mumbai to Jodhpur. Kartikeya Singhee hops on to the pony express in Rajasthan for a proper introduction to the American legend.
Published On Sep 29, 2009 07:00:00 AM
2,566 Views
Follow us on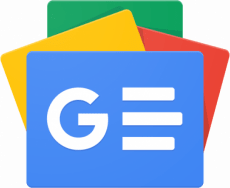 I'm a bit disoriented. It's not because I'm driving from the left seat on an Indian road. I can't see the right side of the road thanks to the massive power dome sticking out of the hood, but it's not that either. My brain is frantically trying to block out all the creaks and groans coming from the body, suspension and even the odd pinging from the engine.

"Fiats and Ambys! That's what this sounds like," I think to myself. Hearing them again makes me a bit anxious. The car's uncomfortable jig over broken roads drives me straight back to auto experiences from well before my pre-driver's license years. C'mon, I need to be completely focussed before I . . .

To hell with it all! I punch my right foot down. There's a new burst of sound, it almost drowns everything else out, even my racing pulse. The nose lifts up slightly as the rear wheels dig in. The rpm needle is furiously whipping its way up from a lazy 1000rpm mark, up, up, up. . . The huge 7.0-litre V8 is loud, gruff and barely civil. It's a beautiful echo of a world gone by. Suddenly, without trying, my mind is clear of every other thought except for the road zooming in towards me. The blurred scenery shakes quite violently as I bounce around in the bobbing car. A slight corner is approaching. This should be fun. After all, what's life without a bit of drama. The large, thin steering wheel is a bit too light, a bit too direct. Altogether, it's just too frisky to guide a 355bhp pony comfortably around bends. Some quick tugs at the steering wheel and we make it through. The Ford Mustang and I. It's a Shelby. A GT 500. A replica of 'Eleanor' from Gone In 60 Seconds, right down ? ? to the chrome surround for the side exhausts. It's a special car. Each and every bit has been put together by former F1 hand Olivier Panis. A really special car. And, we're on a truly epic road trip.

The Maharajah of the Road, as this trip was titled, kicked off from Mumbai and meandered its way to Jodhpur. The Maharajah Road is the brainchild of Bassam Abdallah, project owner of Equus Automotive. Primarily, Equus plans to make modern-day renditions of the Mustang. The Equus Mustangs are going to be made in association with Panoz of America. Bassam, along with Pascal El Helou, managing director of Equus Automotive, plans to keep the styling and the charm clearly old world. The cars will continue to be fairly simple while featuring cutting-edge suspensions and engines. Even modern-day safety systems like ABS, airbags, traction control and ESP will be integrated into the new Equus cars.

Two prototypes were part of the Maharajah Road. Equus also hopes to make the Maharajah Road a regular feature. Tourists will have to pay a neat sum of money to book themselves a seat on the Mustangs on the drive through Maharashtra, Gujarat and Rajasthan over two weeks. And I, like a fool, opted to do only six days! I don't mind missing out on all the lovely places the cars will drive through but there are 10 Mustangs here, and I want to get to know them on a first-name basis. To top it all are the drivers; each one of them has either designed, sculpted, sketched, or written odes to cars, especially muscle cars. Suddenly, six days is too little.

I expected the turmoil and chaos of Indian roads, combined with the twitchiness of the American ponies, to result in driving seats being surrendered fairly regularly. But nothing — be it bullock carts, camels, goats, or dusty and broken roads — could get the drivers to part with their car keys. Everyone was quite at home and revelling in their new-found freedom even before they reached Rajasthan.
I spent my time on the road trying to pick a favourite. It wasn't easy. Most of the cars would have made a Mustang collector green with envy. Like the '68 Mustang in British Racing Green or Highland Green was another prized clone. You guessed it? It was a complete replica of Steve McQueen's Mustang from the film Bullitt. So detailed was the transformation that even the exhaust tips were specially rusted to match the car in the movie. But, the Bullitt didn't really do it for me, it just seemed a bit too understated with the grand Rajasthani backdrop.

The local folk though turned up in hordes to watch these cars roll deeper into Rajasthan. It was amazing to watch Camillo and Kyle work through the night to paint the Maharaja Road map on the Mustang that Camillo was driving. Several hours of toiling and many glasses of beer later, progress often seemed slow.

During the day there were other things that took up time too. You could absolutely rely on the 40-year-old Mustangs to break down. It was almost like a slick routine. The service crew and the drivers were equally proficient at getting their steeds back on the road. Overheating? No problem. Wait five minutes, top off coolant and get moving. Vapour lock? Pour cool water on the fuel pump and the fuel lines; let it cool off. Timing? Hmm. . . tricky one. Especially after what happened to the KR.
The KR or the Mustang Shelby GT 500 KR – that's King of the Road. This bright-blue Shelby was built with even more power than the GT 500s. And all that power was used to make some perfectly good donuts at a petrol pump on the way to Surat. The KR, a USD 250,000 (Rs 1.3 crore) classic Mustang, a collector's wet dream, packed up for good. No amount of coaxing could get it to crank up. Distributor settings kept everyone puzzled. A pity, I'm sure I would have loved it.

We even had some off-road adventures. While making our way from a campsite, the completely stock '67 Shelby GT 500 got into some trouble on the mild 4x4 terrain. In the USA, any Mustang blessed with a Carroll Shelby autograph commands extra moolah – enough to buy couple of small hatches. And the '67 was truly blessed, it had not one, not two, but three Carroll Shelby autographs. Yet here it was being thrashed around in the Indian desert instead of sitting pretty in some collector's museum. It was almost as though the worst fate was saved up for the rarest of cars. Michael ended up neatly parking this USD 250,000 car in a sandy ditch. The situation was quickly corrected as some Indian horsepower towed the Shelby out.

With each passing day, I narrowed my choices down until I was sure. One car that I prized above the others was the '65 Mustang. It was the earliest car of the group. Its drop-down, rag-top gave it a freewheeling charm none of the other Mustangs could match. It was an absolute gem. The engine too was creamy, smooth, the suspension supple. It was the perfect cruise-mobile. Given a chance, I would have driven the whole length of the Maharajah Road, without a moment's hesitation. I hope Equus makes this a regular affair and then who knows maybe, I will get to drive the '66 all through Rajasthan. Or at least I hope they make a convertible Equus version that we can test drive later.
Copyright (c) Autocar India. All rights reserved.