Hitting the dirt: Learning to drive off-road
Published On Jun 27, 2021 09:00:00 AM
12386 Views
Follow us on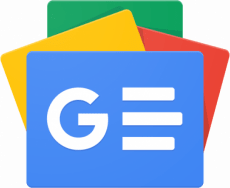 Off-roading is so much more than just driving 4x4s on rough terrain. We learn about the art and science behind it.
Like many people, my driving experience has, thus far, been limited to paved roads. Driving off-road was still an unexplored area for me and one I had been very keen on experiencing. So, when word came into the office of an opportunity to get mud-plugging lessons from the experts at Learn Offroad, I jumped at it. Learn Offroad is a specialised off-road training school located about 120km from Mumbai. Spread over 65 acres, it offers courses from Level 1 to Level 3, depending on your experience.
My experience being very limited, I signed up for the one-on-one Level 1 course for beginners, hoping to learn more about the art of off-roading. Instructing me through the course would be Dr Tejas Kothari, Asia's only International 4 Wheel Drive Trainers' Association (I4WDTA) certified off-road instructor. And to help balance out my lack of experience, I brought along one of the sharpest 4x4 tools in the automotive shed – the all-new Mahindra Thar.
Going over some dos and don'ts of off-roading.
The course begins with a briefing session, with Tejas taking me through the dos and don'ts of off-roading. He helps me understand the importance of a low-ratio 'box and differential locks, as well as the fundamentals of approach, departure and breakover angles.
We then hop into the Thar, where Tejas is quick to point out a few driving habits I would have to unlearn for off-roading. For example, keeping my thumbs out while holding the steering wheel so as to not break or dislocate them if and when the steering 'kicks back'. Or not crossing my arms while turning the wheel, and hovering my foot over the brake pedal – not the accelerator – while driving. It takes me some time to rewire my brain, but I figure it out soon enough.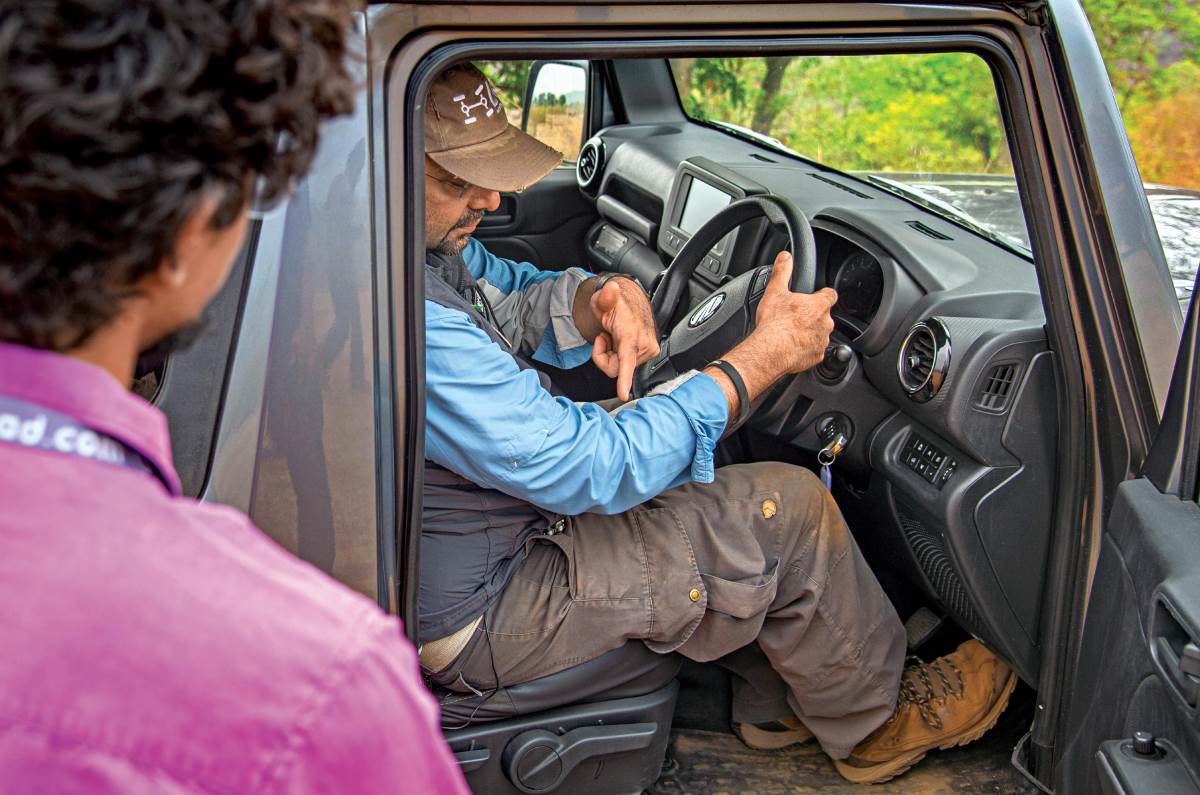 Thumbs out and elbows bent for the ideal off-road driving position.
Finally, the fun is about to begin, and the first obstacle is the Deep Ditch. It's a basic starter obstacle designed to make participants understand how their SUVs crawl with their low ratio engaged and how to recover from a failed hill-climb manoeuvre should they get stuck. But, before we can get moving in the Thar, I have to walk the obstacle with Tejas, looking out for any potential hazards like loose rocks or sand that would hamper my progress. "It is imperative to walk every obstacle before you have a go in your car," he cautions.
Scouting done, I buckle up, select four-wheel-drive low and set off gingerly. Using the Thar's hill-descent control, I begin the slow crawl into the Deep Ditch, trying my best to overcome my instinct of touching the brake pedal. The Thar lowers itself into the ditch with ease, but the next challenge is clambering up and out on the other side. On the steep incline, I manage to stall – a rookie mistake. Still, it gave me the opportunity to learn the 'failed hill-climb' manoeuvre. This involves rolling back down the incline onto a flatter surface, slotting the car into first and powering your way out. It takes me a few attempts, but I make it out in the end.
The second obstacle involves rock crawling over a small patch of land. It's all about slow speed and precise driving, as you have to place your wheels at the correct angle to avoid splitting open your tyres on the sharp rocks beneath them. That might sound a bit daunting, but frankly, I found this obstacle much easier to negotiate than the first.
Next up, the one known as the Devil's Hump, which is basically a giant hump in the middle of the trail, set at an angle. You have to take a diagonal approach while crossing it, to avoid getting beached. "You have to go slow and be careful, as the car will put one tyre in the air," Tejas says. I approach with caution, tapping the accelerator lightly as the Thar begins climbing the hump. As I go over the crest, the car suddenly drops its front left tyre to the ground, swinging the rear right tyre high in the air. It is quite unnerving, but loads of fun.
The Thar is capable of some serious wheel articulation.
After the hump, we move on to the Spotting Minefield, which has a lot of loose rocks and goes through a dry river bed. It's a great environment to learn the hand signals of your 'spotter' friend, who guides you around obstacles. As with the Deep Ditch, here we engage four-wheel low and let hill descent do the work. And, on the way up, use the failed hill-climb manoeuvre if stuck. Despite walking the trail and identifying which spots to avoid, it's ultimately Tejas' spotter signals that help me clear this one.
'Things are going well', I think, but the most intense obstacle is yet to come – the Side Slope. This tilts the car sideways, to a point where you feel like you're going to topple. But Tejas assures me it's completely safe and the Thar is more than up to the task. The Side Slope helps you understand the off-camber capability of your vehicle. The key here is to hold the steering straight, and if you think you are going to topple, turn into the direction of the topple. Luckily, it never comes to this though, as the Thar deals with this obstacle with ease.
Level 1 certified! Next time, Level 2.
The last bit is the Articulation obstacle that consists of several smaller humps arranged in a staggered pattern on either side of the trail. This demonstrates what happens in 'cross axled' scenarios and how the differential locks help by transferring power to the wheel on the ground. The Thar, again, manages this without any fuss.
With that completed, I drive out of the trail having successfully concluded my Level 1 course, and a nice little touch is the certificate I receive at the end. And while I am still nowhere near perfect, it gave me a great sense of accomplishment, and I definitely learned more about car control in a single day than I bargained for. Next up is Learn Offroad's Level 2 course, which hopefully I can get a crack at soon.
Tejas' top 5 tips for budding off-roaders
1. EDUCATION
You spend approximately five percent of your vehicle's cost on insurance per year, but it's more prudent to spend less than two percent on off-road education, which is a one-off cost. Understanding and knowing yours and your vehicle's capability goes a long way in maintaining your safety and having an enjoyable weekend off road. Good books, videos and classes are all sources you can use.
2. APTITUDE
Off-roading is never about ego. If you are unsure of a particular obstacle, then don't be shy to back out. It's better to be safe than stuck overnight in a slush pit, or worse, get injured. Off-roading is, after all, about enjoying the outdoors, not about showing off some of your skills.
3. NEVER ALONE
You should never go off-roading alone. Always have at least one more vehicle with you and carry bare minimum rated off-road recovery gear and spares. Make sure someone always knows where you are heading. Try to take an experienced off-roader along with you for the first few times and remember, the phone network will not be reliable.
4. TO MOD OR NOT
Don't rush into modifications. It is tempting and quite easy to do today, but understand your vehicle as it is in stock form and slowly and steadily upgrade a bit at a time. This way, you and your car progress together and you understand the advantages each modification gives you.
5. TREAD LIGHTLY
Take care of the earth, don't trample over vegetation unnecessarily and remember animals have the right of way. Don't litter, take back your trash; you carried it there in any case. Also, do not venture into village farm lands, which may lead to damage of crops. Livestock also get scared with loud noises. Remember, animals and locals always get right of way.
Copyright (c) Autocar India. All rights reserved.
What do you think about this Feature