Great Ford Endeavour Drive experience
Ford India gives owners, prospective customers and the media a taste of the Endeavour's capabilities off the beaten path.
Published On Mar 25, 2017 07:00:00 AM
14,685 Views
Follow us on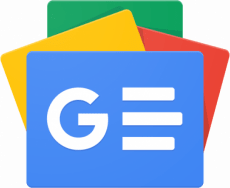 Gargantuan SUVs like the Ford Endeavour are designed and intended to perform in the rough – but the fact is that a handful of owners would ever put all four wheels on the dirt, let alone go crazy on a purpose-built off-road course. Big brawny machines like these are resigned to tarmac duties and make for comfortable, mile-munching highway cruisers. Throw in the 'don't mess with me' quotient and it becomes clear that SUVs don't enjoy the popularity they do because of their off-roading capabilities.
Nevertheless, Ford India gave some owners, prospective customers and the media a taste of the Endeavour's capabilities to deal with the rough stuff by letting them loose on a purpose-built off-road course on the outskirts of Bengaluru.
Equipped with snow, mud, sand, and rock modes – along with hill descent control, 225mm ground clearance and 18-inch wheels – it was clear that the course had to be extremely hostile to scratch the surface of Endeavour's capabilities. The course was indeed extremely challenging and consisted of sharp descents, including a 70-degree drop, steep climbs, deep slush and tricky switchbacks with extreme camber. However, given the Endeavour's breadth of capabilities, a driver with little or no experience with off-roading can deal with the challenges like an expert. The car does all the work!
We had the top-of-the-line 3.2-litre Titanium with six-speed automatic at our disposal and the humungous amount of torque – 470Nm between 1,750rpm and 2,500rpm – channelled by the clever Terrain Management System meant that we didn't have to work very hard to negotiate all the obstacles that came our way. With the able guidance of the instructor sitting shotgun, the Endeavour simply flattened the obstacles, including a 70-degree descent – the only obstacle for which the instructors mandatorily took the wheel. Towards the end of the course, even shifting to four-wheel-low ratio wasn't necessarily as you gained more confidence in the abilities of the 2.4-tonne behemoth.
As we said earlier, most owners may not even scratch the surface of the Endeavour's off-road prowess, but it is definitely reassuring to know that if one wants to go off the beaten path, the big Ford has more than enough firepower to tackle the rough.
Copyright (c) Autocar India. All rights reserved.