For muck's sake: Autocar Off-road Day 2017
Modern 4x4s are capable of so much more than you'd think. We cherry-pick a handful of SUVs and prove that they can be off-roaders too.
Published On Oct 02, 2017 07:00:00 AM
71,697 Views
Follow us on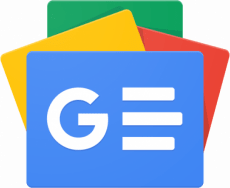 SUVs are just the perfect do-it-all cars, aren't they? Leave aside the obvious appeal of having a big vehicle that towers over all and sundry, there's also the fact that, these days at least, they're lavished up to the nines with luxury, equipment, comfort, space and practicality. For the most part, they're rather good-looking too. To say they're the flavour of the season is a misnomer – they're pretty much the flavour of the foreseeable future.
The best part is, people are willing to pay a premium for them, and on top of that, many will pay more still to have a feature you can almost guarantee they'll never use – four-wheel drive. Yes, these days any SUV or crossover worth its salt (past the Rs 15 lakh mark at least), won't sell well without at least the option of AWD or 4x4. Not because anyone will ever use it, but because it adds a certain amount of credibility to their hulking behemoth of a car.
Off-road capability (Prices are ex-showroom, Delhi)
Ford Endeavour
Mahindra Thar
Isuzu D-Max V-Cross
Tata Hexa
Jeep Compass
Toyota Fortuner
Mercedes-AMG G 63
Land Rover Discovery Sport
Price
Rs 29.59 lakh
Rs 8.67 lakh
Rs 12.72 lakh
Rs 16.24 lakh
Rs 20.65 lakh
Rs 29.19 lakh
Rs 2.21 crore
Rs 49.35 lakh
Approach/Departure angle
30/25deg
44/27deg
30/22.4deg
21/22deg
16.8/31.7deg
29/25 deg
27/27deg
25/31deg
Ramp breakover angle
21deg
27deg (Est)
22deg (Est)
22deg
22.9deg
25deg (Est)
24deg
21deg
Water wading depth
800mm
500mm (Est)
500mm (Est)
400mm
406mm (Est)
700mm (Est)
600mm
600mm
Diff Lock
Rear
No
No
No
No
No
Front, Centre, Rear
No
Low Range
Yes
Yes
Yes
No
No
Yes
Yes
No
(All prices ex-showroom, Delhi)
METHOD TO THE MUDDINESS
Well, today we're at our favourite mucky playground, 19 Degrees North, to put that credibility to the test. We're here to tell owners to get off their fat tarmacs and sink their feet into the rough stuff. You've paid big bucks to have an SUV, now let's see what you can do with it. The list of vehicles we have here is by no means comprehensive. It's merely a handful of them launched in the last couple of years; just one from each brand that we thought would make a strong case for itself. Or, at the very least, leave us pleasantly surprised. Oh, and they must have four-wheel-drive of some sort.
Things we usually do on shoots are blissfully ignored this time around. Keep the cars clean at all times? Yeah, right! Keep all the windows up so that the photos look neat? No; it's more important to listen to your 'spotter' than to look good. Trousers and collared shirts? No, I think shorts and T-shirts are permissible on this occasion.
Ford Endeavour
Technical specifications
Length
4892mm
Width
1860mm
Height
1837mm
Wheelbase
2850mm
Engine
5 cyls, 3198cc, turbo-diesel
Gearbox
6-speed auto
Power
200hp at 3000rpm
Torque
470Nm at 1750-2500rpm
Kerb weight
2370kg (est.)
Of course, there has to be a control car; one that will blaze the trail for the others to follow, should they dare. And there could really only be one SUV for that job – the one that has come to be the flag-bearer for recreational off-roading in India – the Mahindra Thar. It's far from the most comfortable or plush SUV around; don't let the AC or the new beige dashboard fool you. It can, however, scale a mountain as the crow flies, and so it is our benchmark. We find a trail soon enough which, though not axle-breakingly treacherous by serious off-roader standards, is pretty formidable. It includes a slush trap, some water wading, a steep, mucky ascent and, finally, a gruelling rocky descent. No big deal for the Thar, of course. It will also serve as the tow car, in case any of the others need a helping hand. Speaking of which...
MOTLEY CREW
The Compass was really the car that inspired us to bring back the Great Big Autocar Off-road Test this year. It's a monocoque crossover with a front-biased all-wheel-drive system that, on paper, has no business being here. But that seven-slot grille begs to differ, and as we found out in our early reviews, this thing can really handle more than you think, thanks largely to its electronic off-road modes and AWD lock. Let's see if it can do the Jeep name proud.
Jeep Compass
Technical specifications
Length
4394mm
Width
1874mm
Height
1647mm
Wheelbase
2636mm
Engine
4 cyls, 1956cc, turbo-diesel
Gearbox
6-speed manual
Power
173hp at 3750rpm
Torque
350Nm at 1750-2500rpm
Kerb weight
1641kg
The Isuzu D-Max V-Cross has all the makings of a cult classic. It's not an SUV, it's a pick-up truck, and that already puts it in a niche, but then it's got enough basic creature comforts to keep most happy and it's priced really well. But more importantly, for the need at hand, it's the Isuzu's robust simplicity that comes into play. No electronic aids whatsoever, just a good ol' fashioned 4x4 system, tough ladder-frame chassis, big tyres and low range. This thing was meant to be a recreational vehicle.
The Tata Hexa's inclusion was hotly debated. Sure it's got rugged cladding and a ladder-frame chassis, and Tata insists it's an SUV. But just look at it; clearly, it's no more than a well-cladded MPV, right? And even if the looks don't sway you, there's the fact it's got AWD, not proper, low-range 4x4 like the Safari, and a huge 2,850mm wheelbase that's bound to get it stuck on every little mound. But we've seen it do some pretty impressive stuff in Tata's specially engineered, off-road 'proving grounds', and we thought we'd give it a fighting chance in the real wild.
Mahindra Thar
Technical specifications
Length
3920mm
Width
1726mm
Height
1930mm
Wheelbase
2430mm
Engine
4 cyls, 2498cc, turbo-diesel
Gearbox
5-speed manual
Power
107.4hp at 3800rpm
Torque
247Nm at 1800-2000rpm
Kerb weight
1685kg
Ah, the Fortuner and Endeavour – you can't utter one's name without blurting out the other in the same breath. These two are the pillars of a segment full of SUVs with immense off-road capability that's seldom ever used. The only thing immense their owners care about is the vehicles themselves. But with low-range gearboxes, tough suspension, superb approach and departure angles and some electronic aids for good measure, they are both forces to reckon with when the going gets tough. Looks like another bout in the age-old grudge match.
Moving to higher-end stuff, Land Rover, like Jeep, is a brand with a storied off-road heritage. But it's being represented today by the baby of its range, the Discovery Sport. With a transverse engine, front-biased all-wheel drive and no low range or lockable diffs, you might think it won't pass muster, but like the Compass, it has a badge to live up to, so you can bet it has a few tricks up its sleeve. Tricks like Terrain Response, which is perhaps the most advanced off-road traction control system on the market, along with a whole host of other high-techery.
And finally, the big magenta elephant in the room. The Mercedes Geländewagen – a legendary off-roader from an age ago, and its military origins are plain to see in its boxy, upright shape. It's got the requisite hardware too, with a low-range transfer case and three – yes, three – lockable differentials! But today, it's a style statement, with interiors wrapped in quilted leather, cooled electric seats and the like. Oh, and in India, it's only sold as the AMG G 63, which means 570hp from a twin-turbo V8 and ridiculous 20-inch wheels. Also, at Rs 2.17 crore, it costs about four times as much as the next most expensive car here, so maybe we'll take it a little easy with this one.
Land Rover Discovery Sport
Technical specifications
Length
4600mm
Width
2069mm
Height
1724mm
Wheelbase
2741mm
Engine
4 cyls, 1999cc, turbo-diesel
Gearbox
9-speed auto
Power
150hp at 4000rpm
Torque
380Nm at 1750-2250rpm
Kerb weight
1884kg (est.)
ENTER THE MUSH PIT
The trudge starts easily enough with none of the cars really stressing out at all. Sure, there's a bit of slip and slide as we approach the slush trap, which involves taking a wide left-hand turn at about 30-40kph; here's where the smooth and steady, but brisk, wins. No sudden bursts of throttle, no sharp steering inputs. The Fortuner, Endeavour and D-Max are put into four-wheel-drive high (4H) as a precaution, but they probably would have managed in two-wheel drive too, with only the Isuzu's light, unladen rear end exhibiting a bit of wiggle. We leave the Compass and Hexa in their '4WD' or 'Off Road' drive modes. The Compass fidgets a bit before finding its feet and getting a move on, while the big Hexa understeers wildly, but eventually finds its line. The AMG simply refuses to acknowledge the lack of traction and cruises over the muck like it's tarmac.
The pond we choose to wade through isn't all too deep or very wide, but it does require just the right speed. Too fast and the bonnet will be submerged under a massive splash wave and you could stall. Too slow and resistance from the water and a lack of traction on the mossy, mucky pond floor means you could stall again. Also, as we found out, it's very easy to be relieved of your front number plate if you splash down too hard. In the Hexa, it proves a bit tricky to find that ideal pace, thanks to very short first and second gears, which means you have to set the pace and hold it well before dipping your tyres. It's a similar story in the Compass, which also has a manual; except here, you have to rev it out into the mid-range to access the meat of the powerband from the 2.0-litre Multijet engine. No such issue in the only other manual, the D-Max V-Cross, which just powers through on a wave of low-end torque. The automatic cars are much easier to drive smoothly through the water, especially the Fortuner and Endeavour, whose immense ride height keeps their bonnets largely out of the water. The Discovery Sport does scrabble for grip momentarily, but the electronics quickly kick in and haul it out. The G 63? Well, the G 63 doesn't bat an eyelid and it's as easy as driving through a small puddle.
Mercedes-AMG G 63
Technical specifications
Length
4763mm
Width
1855mm
Height
1938mm
Wheelbase
2850mm
Engine
V8, 5461cc, twin-turbo petrol
Gearbox
7-speed auto
Power
572hp at 5500rpm
Torque
760Nm at 2000-5000rpm
Kerb weight
2550kg
THE ROUGH GETS TOUGHER
Things start to get tricky when we reach the incline. It's a lot steeper than it looks, the mud is loose, and clearing the crest at the top requires a good breakover angle and some quick last-minute steering. In fact, even the Thar struggles a little on its first run. What's more, as each SUV has a go, the surface deteriorates a bit more. All the cars make it up eventually, but a few need a number of attempts. The Ford and Toyota don't have a hard time at all, but here's where one proves itself superior to the other. The Fortuner's ultra-strong bottom-end torque may make it a bit jerky on the road, but lets it excel off-road. Engage low range (4L), put it in drive, tap the throttle, and up and over it goes. We don't even have to worry about the crest. The Endeavour feels heavier and starts to bog down in the mud, and its relatively less responsive motor needs more revs. Interestingly, the Isuzu has a hard time due to its very long wheelbase and, again, the lack of weight on the rear for traction. The Compass too feels a little out of its depth here, but it's really just a case of more momentum. A bigger run-up is really all it takes, and the light, agile Jeep happily skips over the crest at the top. The Discovery Sport, once again, is a triumph of electronics over all else. It struggles for grip at first, but then we realise we haven't switched it to 'Mud and Ruts' mode. Next thing you know, we're over the hill. The AMG? You guessed it, not a care in the world. All three diffs locked, low-range engaged, a small burble from the V8 and no drama whatsoever. The Hexa has the hardest time here, with just about everything working against it. The wheelbase is long, the vehicle is heavy and the gearing is short. It takes the most tries, but eventually, with some planning and a very measured throttle, we get it over.
And finally, the real terror. A boulder field basically, but just to make it trickier, it goes steeply downhill. And most of it is covered in moss and grease. This requires good ground clearance and wheel articulation, grippy tyres, careful throttle modulation and a spotter you can trust. Our brains are rattled half out of our skulls going down in the Thar, and for once we're looking forward to the more civilised SUVs. Starting with the Compass, whose compact tracks and wheelbase, good clearance and relatively firm suspension mean it's not likely to bottom out. The somewhat slim tyres, however, mean the spotter has to work doubly hard so that we don't lose our footing, and throttle modulation is a little tricky on this motor. Sure, the three ladder-frame tough guys – Endeavour, Fortuner and V-Cross – do give a commanding pilot's view, but they all tend to bounce around on their mushy suspension. All three do have low-range though, so controlling their descent is a lot easier. The Hexa's a ladder-frame SUV too, and it acquits itself quite well here, despite the not-too-great ramp breakover angle and wheel articulation. Land Rover's myriad sensors and electronic aids don't do much to aid the Disco Sport here as there simply isn't an actual 'surface' to traverse. Its descent is, however, well controlled and there's a great sense of confidence from behind the wheel. And the G 63 just crushes it, right? Well, although it is mechanically superb, this is the one time we have to be extra careful, as there are some sharp rocks that could easily rip a hole in its wide, sports tyres.
Tata Hexa
Technical specifications
Length
4788mm
Width
1903mm
Height
1791mm
Wheelbase
2850mm
Engine
4 cyls, 2179cc, turbo-diesel
Gearbox
6-speed manual
Power
156hp at 4000rpm
Torque
400Nm at 1700-2700rpm
Kerb weight
2280kg
SO WHAT HAVE WE LEARNT?
The biggest takeaway is that all the cars made it. Some struggled far more than others, but usually with no more than a slightly different approach, all was conquered by all, although each SUV had its own set of strengths and weaknesses. No, the Jeep Compass isn't as tough as its big siblings, the Wrangler and Grand Cherokee, but it's surprisingly good for its size and mechanical setup, and is easily better than similarly laid-out rivals. You sometimes need to rev out the diesel engine to build enough momentum, but once you do, it'll get the job done. The big surprise, however, was the Hexa, which we honestly didn't expect to make it all the way. We wish Tata had given it mechanical 4x4 like the Safari Storme, but given its positioning as a more modern family crossover, we can see why they opted for AWD and drive modes. The Endeavour may have pipped the Fortuner in our on-road tests, but out here in the wild, it's the Toyota that's king. The Ford isn't far behind, but the Toyota's low-down torque, stiffer suspension and more reassuring hydraulic steering let it dominate in these conditions. The Disco Sport is perfect for the luxury buyer who wants to venture out of his comfort zone once in a while; no effort, just select a mode and let the machine do the work for you. It's like witchcraft.
On the complete opposite end is the D-Max V-Cross, in which you revel in the sheer 'manual-ness' of it all. It's an oddball offering, and one we just love. And never, ever underestimate an SUV just because it's turned into a status symbol. The G Wagen may be the preserve of hip-hop stars, blinged up to its roof line, but it just smashed everything we threw at it, and with less effort than any of the others.
Toyota Fortuner
Technical specifications
Length
4795mm
Width
1855mm
Height
1835mm
Wheelbase
2745mm
Engine
4 cyls, 2755cc, turbo-diesel
Gearbox
6-speed auto
Power
177hp at 3400rpm
Torque
450Nm at 1600-2400rpm
Kerb weight
2140kg (est.)
Now this wasn't meant to be a head-to-head competition, nor could it be, since all the cars here are so different. We've had a great time, the cars need a wash and so do we, and the only winner today is you. Because though you may never have thought to take your SUV off the concrete, you now know you can.
Copyright (c) Autocar India. All rights reserved.