Ducati India track day experience 2018
Ducati organises its first DRE track day in India and Firoze Irani gets to live out his dream.
Published On Dec 30, 2018 08:00:00 AM
7,182 Views
Follow us on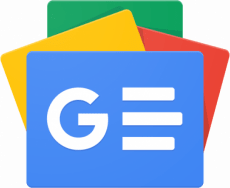 A 1:12 Ducati Panigale scale model is one of the first things I look at every morning. It sits at the centre of my TV unit, and to own and ride a Panigale has always been a dream of mine. While owning one still very much remains a dream, I recently had the opportunity to ride one on a racetrack! And it was all thanks to the first Ducati DRE Track Day in India. The experience was overwhelming and humbling, and it only made my craving for a shiny red 1:1 Panigale stronger.
DRE or Ducati Riding Experience promises to offer 'a very high level of teaching and instructors, prestigious locations, the entire Ducati range and great fun', and let me tell you that they didn't fail to deliver. Alessandro Valia, Ducati's chief test rider was the instructor. The location in question was India's only F1-spec track – the Buddh International Circuit and the bikes we took turns riding were the SuperSport, 959 Panigale and the dreamy V4 Panigale.
That's how it's done, folks!
Now I know what you are thinking: Riding Ducati motorcycles on a Formula 1 circuit has to be an expensive affair, right? The tyres themselves cost about half a lakh rupees. That wasn't the case, however. Registration costs for all Panigale V4 owners were waived off. And as for other Ducati owners, the track day was priced at just Rs 10,000. In addition to this, owners could also enjoy a 20min session on the Panigale V4 for Rs 5,000, the 959 Panigale for Rs 3,000 and the SuperSport for Rs 2,000. But this wasn't just for the Ducatisti, even non-Ducati owners could be a part of the event, as long as they had a motorcycle with over 600cc. They were also given the option to test ride the Ducati motorcycles, albeit for a higher cost – Rs 16,000 for the V4, Rs 12,000 for the 959 and Rs 10,000 for the SuperSport.
It wasn't just Ducatis that were invited to the party.
Our riding experience didn't begin with riding but instead with learning. Alessandro Valia's classroom presentation included almost everything you would need to know before heading out to the track. He explained how we should enter and exit corners, find the correct lines, throttle and braking control, and optimum body position, in the most entertaining and animated way. He also proudly explained all of the electronic wizardry on his 'love' – the V4, and told us that we should give the slide control tech a go. That is when I thought everyone would chuckle, but no one did because he was being serious. This got me a bit worried because I felt like I didn't know what I was in for.
We then walked towards the pits where there were about three dozen pretty Ducatis sitting, waiting to be unleashed. But the view wasn't the only thing I was enjoying – I can't forget the glorious sounds of the L-twins and V4s out on track, echoing against the grandstand. Visual and aural bliss, to say the least. While I was still busy looking around, Hiya from the Ducati PR team signalled (because the human voice was no match for engines at 14,000rpm) that it was time to ride.
My dream of riding a Ducati Panigale on a racetrack came true.
My first session was on the SuperSport S, Ducati's sports tourer. It wasn't designed for track times, which is why it took time getting used to. It was also my first time on a high-capacity motorcycle on a racetrack and I made almost every possible beginner's mistake on my first two laps – ran wide, accelerated too early out of a corner, missed shifts and even went off the track. But my third and fourth lap took a turn for the good, quite literally. After a 30min break, it was time for our second and final session, and because of the high demand the V4 was in, I was given a choice of either riding it for one lap or the SuperSport for four laps. Without the slightest hesitation, I chose the Panigale V4 – the centrepiece on my table back home. One lap of the 5km track was enough to blow my mind. Thanks to the electronics and the more-focused chassis, the bike was so much easier to corner than the SuperSport. I touched 255kph on the back straight but was still one of the slowest riders there; I was so overwhelmed by the performance of the motorcycle that, after getting off it, I needed to sit down and take it in. What an experience!
When you buy a motorcycle like a Ducati, you are buying into the brand and its culture. An event like this not only allows you explore the potential of your motorcycle in a safe and fun way, but also brings together like-minded owners and enthusiasts, and gives outsiders a taste of the brand as well. This is why I would recommend attending the second edition of the DRE track day when it returns to India next year.
Copyright (c) Autocar India. All rights reserved.