Driving the ZF Vision Zero autonomous vehicle
Zero emissions and zero accidents may be a destination more than a target, but as Sergius Barretto finds out, ZF is working towards it.
Published On Aug 25, 2017 06:00:00 AM
11,049 Views
Follow us on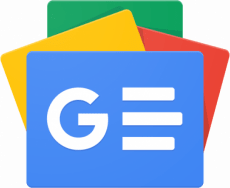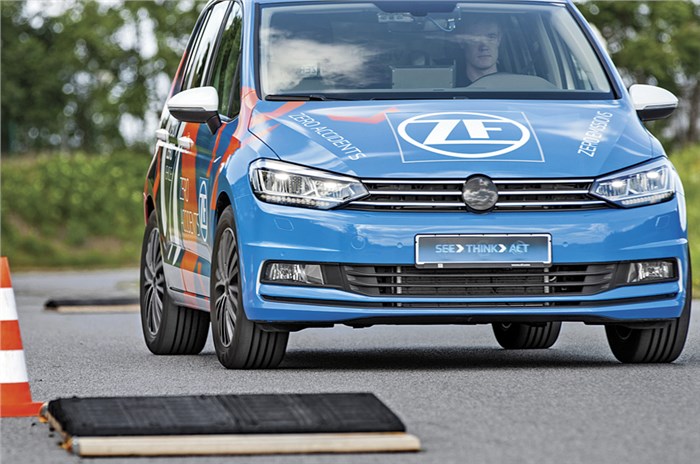 Front and rear steer in the same direction for an eerie sideways glide.
mSTARS houses the motor, gear, differential and electronics in one modular unit.
Using road signs, maps and GPS info, the Vision Zero Vehicle can stop you from going down a one-way street.
Meet Zero, the auto industry's new buzzword. Here, zero emissions and zero accidents are the hotly chased goals, and efforts in the field of electric propulsion and autonomous driving have made them seem plausible. While the underlying technologies still have hurdles to cross, many believe the progress made has ensured the advent of a completely electric and autonomous future.
Electric propulsion is rapidly getting over traditional issues like range, charging time and costs, and it's probably only a matter of time before the tailpipe goes the way of the carburettor. Autonomous driving too has made rapid progress, reflective of the rapid development of computing technologies. Even today, cars have various levels of autonomy and this makes the thought of a fully autonomous vehicle now seemingly possible.
We were in Austria recently to sample global automotive components manufacturer ZF's new Vision Zero Vehicle, which turned out to be the new Volkswagen Touran. In its production form, the Touran already carries many ZF components, though here it has been heavily modified as a technology demonstrator. Apart from electric propulsion and autonomous driving, the car is also loaded with a lot of the German carmaker's latest developments – from complex bits like four-wheel steering to the simple but ingenious seatbelt buckle lifter for easily and safely buckling up a child in a booster seat.
Wherever you may roam
As it was an early prototype, we drove it on a specially prepared closed course that was designed to highlight the car's technology. The first of this tech was the wrong-way inhibit system. Here, an engineer pointed me down a no-entry path and no sooner did I signal the turn, the vehicle warned me of the same with an audio signal, a tighter steering feel, vibration of my seatbelt, and a visual on the central display. But I still turned into the lane (this was a test after all) and after barely a few feet, the software cut the engine's power, took over the steering and quickly applied the brakes, bringing the car to a halt.
This high-tech system can also keep the car on the outside edge of the lane and use the hazard and high-beam lights to warn oncoming traffic. It relies on GPS coordinates, mapping information and a camera to differentiate between the right and wrong paths. It's an impressive system, one that will prevent mishaps and reduce unintentional one-way entries; in our case, intentional attempts as well.
Big brother's watching
An increase in social media addiction has led to a rise in distracted driving. ZF's Vision Zero Vehicle has a solution for it. While we couldn't get a hands-on experience of this system, its capabilities were demonstrated to us. This technology uses an interior camera that can recognise when a driver's attention is diverted away from the road and alerts them with an audio and visual warning, and even tightens the seatbelt. The autonomous driving system can also take steering control and, if needed, bring the car to a controlled halt in a safe area.
Plug and Play
The VW Touran isn't, natively, an electric car, but ZF has equipped it with its modular Semi-Trailing Arm Rear Suspension (mSTARS) axle carrier system that holds the electric motor, one-speed gear, differential and power electronics, all into one modular unit. This system can easily be engineered into mass market vehicles, including ones that are already in production, like the VW Touran that we are driving.
Crab Crawl
Four-wheel steering isn't new but the Vision Zero Vehicle makes a particularly interesting use of this technology. For one, you can choose to steer the car via a rotary knob on the central console. And, apart from that, what caught my interest is something that ZF calls 'Comfort Maneuver'. When faced with directional changes, like a lane change, for example, it steers both the front and rear wheels in the same direction, making the car glide diagonally while keeping the body parallel to the road – something like a supermarket trolley. It's strangely cool and completely unlike what you would normally expect and experience in a conventional car.
The Vision Zero car is very much an early prototype and the fully autonomous driving system isn't ready just yet for the open road. However, according to ZF, there are many elements that we can expect in the market soon. Though, for our driving habits, the wrong-way inhibit system may just have to be wrong-way assist.
Copyright (c) Autocar India. All rights reserved.