Driving London's iconic taxi in India
It's not very often that you get excited about driving about in a taxi. But taking the iconic London Taxi around Pune was an offer we couldn't resist.
Published On Mar 27, 2012 10:18:00 PM
1,44,319 Views
Follow us on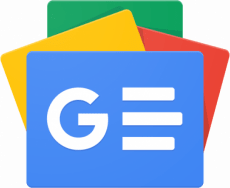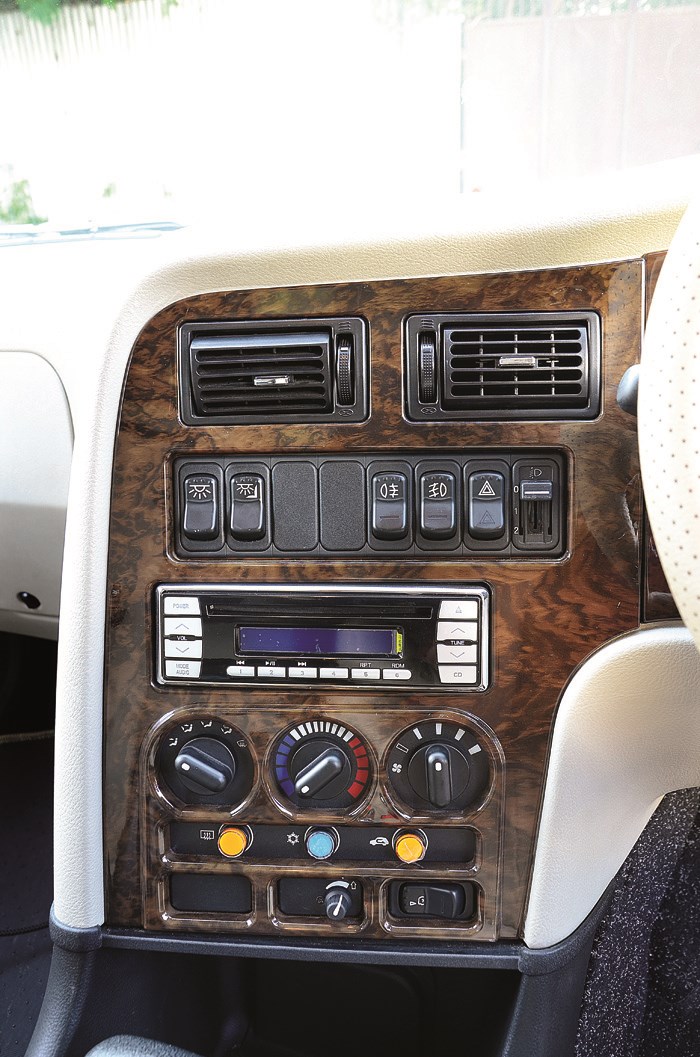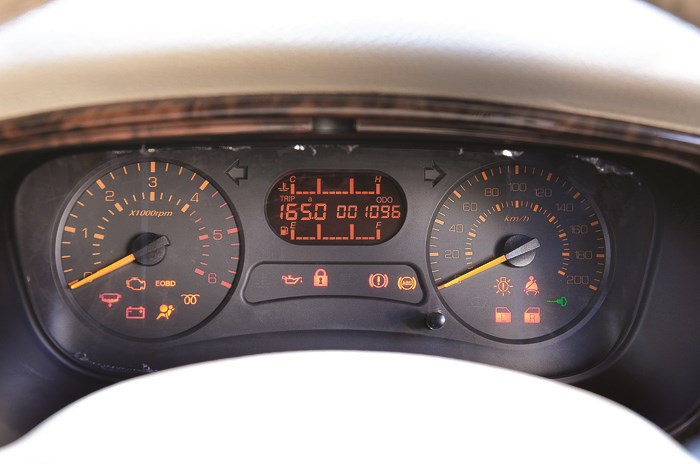 How often can you say you were in the back of a taxi and every single person you passed either gawked or clicked pictures of you throughout your journey? I may not be a celebrity, but that's what I felt like when driving around in a London Taxi in Pune.
What's it doing 10,000km away from London, you ask? The Panchshil Realty group, which owns a number of premium hotels in Pune, decided it wanted a novel way of making its guests from abroad feel at home. And what better way to do that than in a London Taxi?
Popularly known as a 'black cab' (although the one we drove was red) or a hackney carriage, this is a four-door taxi that mainly plies the streets of London, but it is possible to purchase one for use in another country. Manufactured by the London Taxi Company, the TX4 is currently being produced in China (like everything else in the world) by a joint venture between the Shanghai LTI and the London Taxi Company (LTC). The TX4's design is loosely an evolution of the Austin FX4 (Fairway) and its body styling is borrowed from its predecessor, the TX2 cab. The first new-generation TX was made in 1997 and the TX4 is the third update it has received (oddly there was never a TX3).
If you thought being a taxi driver in London was easy, get this — all black-cab drivers have to pass a test called 'The Knowledge' to prove that they have an intimate understanding of the geography of London, including streets, historical monuments, landmarks and more. There are two types of badges, yellow for suburban areas and green for all of London. Luckily, we didn't have to pass any such exam (phew!) to drive the car around in Pune.
When you're driving the TX4, you can clearly tell that it isn't meant for Indian road conditions. The suspension is not for our roads and bumps filter into the cabin quite easily. But it's not uncomfortable; in fact, on straight stretches its ride comfort is respectable. The car is built for easy manoeuvrability and handles corners well. But how often have you seen a TX4 thrown into corners? And we're guessing no passenger will be too thrilled about being in a London Taxi hurtling into a bend, irrespective of whether or not you're late and about to miss your flight.
The 2.5-litre diesel automatic version TX4 we were in comes with ABS and also meets the latest Euro IV emission norms. The diesel engine is a DOHC four-cylinder, 16-valve twin overhead camshaft direct-injection turbo. It comes mated to a five-speed automatic gearbox and with independent double-wishbone front suspension with coil springs and telescopic dampers. The brakes are Servo-assisted front/rear split hydraulic system with electronically controlled ABS.
Would you believe that the turning radius of the car has a story behind it? Have you ever heard of a hotel influencing a car's turning radius? The famous Savoy Hotel in London had small roundabouts and its parking areas required that the cabs have a smaller turning radius to manoeuvre within the premises easily. This requirement eventually became the standard for all London cabs. And this 7.62-metre turning radius is easily one of the most useful aspects of the car. Literally capable of taking a 360-degree turn on a single-lane road without having to reverse much, it came in very handy when we were in tight spots in the midst of Pune's traffic. End of the day, this is a taxi, it's meant for relaxed driving, and if not driven hard, it is extremely comfortable.
So what does it cost to buy one? Well, the reason we don't have too many plying our streets is because they cost roughly between 20,000 and 25,000 GBP (Rs 16–20 lakh) under a hotel license. The taxi we drove belongs to the Oakwood Hotel, and from the outside it is a standard TX4. But Panchshil decided to make the interiors plusher to cater to its five-star clientele. The seats are now pure leather, there's a 17-inch DVD screen mounted on the glass divide between the driver and passenger and a leather-encased bar counter. The company incurred a total cost of 7,000 GBP (Rs 5,73,000) on revamping the car's interiors. But with our potholed roads, it makes more sense to hold one's beverage in the hand rather than put it on the counter-top.
As a tourist vehicle the TX4's large glass area makes it really easy to get a good view of the sights. It's even more useful when everyone's looking into the car trying to figure out who you are, and I'm not refuting that this gave us some egotistical pleasure. The super-spacious cabin is as good as being in a limousine — you can easily stretch your legs out, even if you're a seven-footer. To communicate with the driver there is an intercom system. You can choose to have private conversations in the back, but since the glass divide does have gaps the driver can hear what you're saying albeit he'll have to strain his ears to hear anything. So, not the car to discuss hostile takeovers, then.
You'd expect that maintaining a car like this in India would be expensive, owing to the fact that the service facility is located in UK. But surprisingly that's what sets the TX4 apart from other taxis. The solid frame chassis and the bolt-on/bolt-off panels mean that repair costs are cheaper, and the company has made sure that its cabs are built to last. Its track record for reliability all over the world justifies this.
The most entertaining part of driving around in a London Taxi was the quizzical looks on people's faces when trying to figure out the car's make as we whizzed past. It's a satisfaction you won't get in any other car in India. Plus, listening to "Bhaiya, ye kaunsa gaadi hai? BMW ka hai kya?" never gets old.
Overall, it is easy to drive, is supremely spacious, reliable to own, and most importantly, it gets heads turning. Sure it may not be as practical a taxi to own as the Innova and it isn't as plush as a 7-series, but the sheer thrill you get out of feeling like a celebrity being driven around town in this London Taxi makes it worth the huge fee you pay for it.
Copyright (c) Autocar India. All rights reserved.