Branded Content: Upgrade your bicycle into an electric bike in 20 minutes
Strictly Electric, a Mumbai-based EV start-up, has launched EasyKit, the country's first universal electric conversion kit for bicycles
Published On Mar 09, 2022 11:28:00 AM
9,133 Views
Follow us on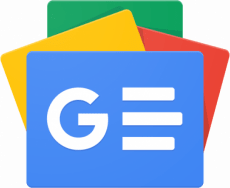 If you own a regular bicycle, you can upgrade it to an EV in less than 20 minutes in a completely DIY manner with the Strictly Electric's EasyKit. The company was founded in December 2019 by Mihir Pawar, who is the chief technical officer of the firm, and chief executive officer Durgesh Garud. Strictly Electric was founded with a vision to promote the mass adoption of EVs in India. To achieve this vision, they decided to design, manufacture and sell high-quality electric bicycles. Now you might think, why electric bicycles?
The answer is simple – they are the most efficient mode of personal transportation when it comes to micro-mobility. E-cycles have already penetrated the European markets in a massive way and for good reason. Operational cost is lowest when it comes to modes of motorised personal transportation, and electric cycles are one of the most eco-friendly modes of transport. Among others, using an electric cycle is also good for health and it is also easier to navigate in traffic. Plus, electric cycles, which don't require a driving licence, are a perfect option for micro-mobility since most daily journeys made via personal transportation are less than 20km.
But when the founders did their research, they realised that different people have different preferences when it comes to their cycles and the e-cycles available in the market are standardised to around two or three formats. As importantly, since most of the manufacturing cost goes into making the powertrain, the quality of the bicycle itself was compromised to make it more cost-appealing. Again, an e-cycle is, at the end of the day, a cycle. So, if you want to be able to use it just like a cycle from time to time, the fixed heavy batteries are a hindrance.
This is when Mihir and Durgesh realised that since most people in our country already have cycles, so why not just help them upgrade to electric and provide features that solve most of the above problems. This is how the concept of EasyKit was born.
EasyKit can convert any cycle to electric. The DIY conversion process takes around 20 minutes. You get detailed instructions and all the tools needed for the conversion process along with the kit. Here's why the EasyKit is so noteworthy: 1. The battery box is compact and detachable, so you can charge the battery anytime and anywhere. 2. You can just take out the battery box and use it as a normal cycle if you feel like it. 3. Since it is a universal kit, you can just use the same kit on a different cycle anytime you wish to switch things up. 4. The operational cost is around 10 paise/kilometre. This means you will be able to recover the cost of the kit for sure if you use it as an alternative for your petrol mopeds for shorter commutes. 5. The range is 25km and the kit charges up to 70 percent in 1 hour. Therefore, range anxiety is never going to be an issue as you can charge it anywhere with our compact charger. 6. If you like cycling long distances, you can use our pedal-assist mode that calculates the effort you put in and instructs the motor to give you an extra boost of power. 7. If you don't feel like using the pedals, just use the throttle mode and ride your cycle like a moped/scooter.
Pre-book the Strictly Electric kit at just Rs 499 at strictlyelectric.in and go have a spin at their Mumbai Experience Centre today! You can also contact them on their toll free number at 080-45685849.
Copyright (c) Autocar India. All rights reserved.