Branded Content: Ranking the safest hatchbacks in India as rated by Global NCAP
A driver's side airbag is mandatory to score at least 1 star in the GNCAP
Published On Dec 06, 2021 04:53:00 PM
21,693 Views
Follow us on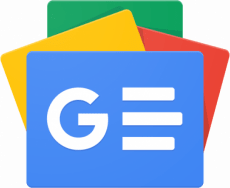 How often have you come across the word 'hatchback' in connection with car types? The chances are more often than you remember. Hatchbacks have a full-width door at the back that opens upwards to provide access to luggage space and may have fixed or adjustable back seats to accommodate more than the usual number of passengers. Be it a hatchback or some other type of car, it is very important to consider its safety features before purchase.
The Global New Car Assessment Programme (Global NCAP) focuses on how safe a car is and then ranks it based on its findings. Although this assessment is not compulsory in India, a car manufacturer may choose to send its cars to the Global NCAP for a ranking. If you are particular about the safety features of your car, then these rankings may help you make an informed decision. Also, remember to get car insurance with extensive coverage to stay protected against financial losses due to accidents or other mishaps.
Read on to know more about the safest hatchbacks in India as per the Global NCAP.
The Global NCAP rates cars on a scale of one-five stars, with 5 stars representing the best safety features. The rating is based on:
Both adult and child protection features
Driver's side airbag is compulsory to qualify for a 1-star rating. That is why non-airbag versions of some cars receive zero stars, while airbag-equipped cars may receive 4 stars or above.
There is a 17-point Adult Occupant Protection score. It considers driver injury readings from different body regions – head and neck, chest, knee, femur and pelvis, and leg and foot.
Cars that have seat belt reminders, four-channel ABS and different forms of side-impact protection usually get additional points.
The Child Occupant Protection is based on a 49-point score.
Cars also get additional points for child restraint system markings, provision of three-point seat belts and ISOFIX, besides others.
Testing process:
The Global NCAP follows a certain process to check the safety features of a car, which includes:
The car manufacturer would send a request to the Global NCAP for voluntary testing.
The Global NCAP would select the vehicle for testing. If the car is already on sale, they source it anonymously from a random dealership, and if the model isn't launched yet, it is selected from the plant.
The selected vehicles are then sealed and sent to an authorised crash-test laboratory.
Representatives from the manufacturer's side are present to observe the testing method and technical inspection.
The Global NCAP then shares the test report with the manufacturer and holds meetings to inform the results.
The Global NCAP then publishes these results and bills the manufacturer for the testing costs.
Some of the safest hatchbacks in India in 2021, according to the Global NCAP ranking, are:
Tata Altroz is a 5-star recipient for adult occupant protection, according to the Global NCAP. Tata Altroz has two airbags, ABS (Anti-lock brake) and ISOFIX anchorages for the child seat.
Volkswagen Polo is a 5–seater hatchback and has been in the market for over 10 years. It has two front airbags and ABS and received 4 stars for adult protection and 3 stars for child protection.
Tata's entry-level hatchback, the Tata Tiago, that was redesigned while being updated to meet BS6 emission norms got a 4-star rating in the Global NCAP crash tests. The Tiago has dual airbags and ABS, but does not have ISOFIX child seat anchorages. Despite this omission, it scored 3 stars for child occupant protection.
The Ford Figo got 3 stars for adult protection and 2 stars for child protection. It has 6 airbags- two front, two back and two curtain airbags. Apart from these, it has Hill Launch Assist and ABS and EBD (Electronic Brake Force Distribution).
Car safety features are an important factor to consider while buying a car. Rankings by the Global NCAP would give you an idea about the hatchbacks in India that are best equipped to deal with crashes or collisions.
Copyright (c) Autocar India. All rights reserved.