Branded Content: Joy E-bike - On a high growth path
Published On Sep 17, 2021 05:00:00 PM
17682 Views
Follow us on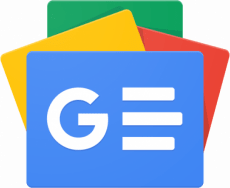 One of India's leading electric two-wheeler brands, backed by WardWizard Innovations & Mobility, Joy E-Bikes registered a stunning 435% growth in August, dispatching over 2,000 electric scooters and motorcycles.
Continuing with its strong sales performance, WardWizard Innovations and Mobility Ltd, a leading manufacturer of electric two-wheelers under the brand Joy E-bike, registered its highest-ever monthly sales in August 2021. Led by demand for its popular product portfolio, the company sold 2,001 units of electric scooters and motorcycles in the month, registering a growth of 435 percent over the corresponding month of the previous year (August 2020) when the company had sold 374 units.
The company has further observed a strong rebound in sales with a growth of 112 percent as compared to last month (July 2021) when sales stood at 945 units. It also received the highest-ever booking order of more than 4,700 units, backed by the demand for low-speed electric two-wheelers. WardWizard Innovations and Mobility Ltd also inaugurated 20 new dealerships in Gujarat and expanded into Assam with two exclusive dealerships in Guwahati. The company also recently inaugurated one of India's largest two-wheeler plants in Vadodara.
The plant was virtually inaugurated by Home Minister Amit Shah and has an annual manufacturing capacity of three to four lakh units. It is estimated to generate around 6,000 direct and indirect employment opportunities. The inauguration of the OEM plant also saw the introduction of four new high-speed bikes from Joy E-bike: Skyline, Hurricane, Thunderbolt, Beast.
Commenting on the highest ever monthly sales, Yatin Gupte, Chairman and MD, WardWizard Innovations and Mobility Ltd, said, "Our primary focus for the current financial year is to strengthen our market presence in every nook and corner of the country. As the company is expanding its footprint in more markets, we are witnessing a good demand for our entire product portfolio. Further, the enquiries have increased significantly and we have received high booking orders across all our dealerships, especially in Gujarat, Madhya Pradesh, Maharashtra, and Rajasthan. As electric two-wheelers are becoming the most preferred choice of customers, we are expecting continuous growth momentum for the future as well."
WardWizard Innovations & Mobility Limited:
WHAT YOU SHOULD KNOW
WardWizard Innovations & Mobility Ltd is a leading auto manufacturing company in the Electric Vehicle (EV) segment under the brand name Joy E-Bike. Being the first listed entity on BSE in Electric Vehicle manufacturing, it is mainly focused on the growth potential in the Indian EV segment, to provide clean and greener alternatives to the existing usage of mobility, aligned with its philosophy of driving positive change. Through Joy E-Bike, the Company has been providing a greener alternative to traditional fuel-driven bikes.
It has a footprint in more than 25 major cities across India and aims to boost this number throughout the country.
Copyright (c) Autocar India. All rights reserved.