Branded Content: Jeep - Stories begin where the roads end
Published On Sep 14, 2020 12:36:00 PM
8816 Views
Follow us on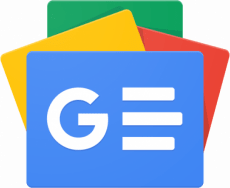 Jeep has been the authentic SUV for nearly 80 years now. It's the go-to vehicle for people who seek class-leading capability, craftsmanship, and extraordinary journeys. As the manufacturer's Indian arm turns three, we take a look at the brand's journey here and relive the success of the world's foremost SUV brand.
THE BIRTH OF A LEGEND
The 1940 Willys Quad was the first Jeep 4x4 ever made, but the Willys MA ('M' stood for 'Military' and model 'A'), built in 1941, is equally iconic. Built to US Army specs just before WW-II, the MA had headlights on top of the fender, a Spicer 18 transfer case, and 3-speed manual transmission.
The go-anywhere, do-anything 1942 Jeep Willys MB was cut out for combat. It could be fitted with guns, was used for desert patrol, and also served as fire-fighting pumpers, field ambulances – and hell, fitted with appropriate wheels, it would even run on railway tracks.
When the war ended, Jeep returned to a hero's welcome in the United States. In due course, the first Civilian Jeep (or CJ) was born. The CJ-2A, a modified version of the Willys MB, featured better shock absorbers, springs, and more comfortable seats.
The Wrangler YJ was the genesis of the Wrangler line. Launched in 1986, it came with four- and six-cylinder engines and updates to the 4x4 system such as Command-Trac and Selec-Trak.
WHAT JEEP STANDS FOR
Jeep is a thoroughbred SUV brand that was created nearly 80 years ago. It was purpose-built to help carry American armed forces safely over unforgiving terrain. Since then, with its legendary 4x4 engineering technology, Jeep has earned an iconic status because it created authentic SUV products, ushering in a new '4x4' era in mobility. Jeep SUVs soon captured the imagination as they accorded a lifestyle of freedom and adventure. Over the years, Jeep has evolved into this brand that brings people together, builds communities and allows people to go anywhere and do anything. Today, Jeep is a household name, with vehicles that cater to all needs. Even as the brand has evolved, Jeep vehicles take pride in being rooted to their origin. Today, Jeep products retain their signature seven-slot grille, trapezoidal wheel arches, and unmatched and ever-improving 4x4 capability. Jeep has captured the imagination to become an inspiration and remain a beacon amongst Sports Utility Vehicles. It has the integrity of originality at its core. A quality we all value, aspiring to rise above mediocrity. We see in our choices, a reflection of who we are, or who we want to become. There is and will be only one Jeep.
— Dr Partha Datta, President and Managing Director, Fiat Chrysler Automobiles, India.
JEEP IN INDIA
Launched in 2019, the Jeep Compass Trailhawk isn't fazed by anything. Steep ascents, rutted tracks, acres of mud: it's all in a day's work for this rugged-set version of the Compass.
The Compass marked Jeep's foray into India. It was launched in 2017.
The Jeep Compass was the Car of the Year, Viewers' Choice of the Year, and Premium SUV of the Year at the 2018 Autocar Awards. The Compass Trailhawk took home the Variant of the Year title at Autocar Awards 2020.
The badge says it all. This Trailhawk's the real G.O.A.T.
Not impressed with the usual mode selector? Well, here, then, is a Rock mode. Go forth and conquer with the Compass Trailhawk.
Body-on-frame, tough as nails: With a 41.8-degree approach angle and 36.1-degree departure angle, the Jeep Wrangler really means business.
The Wrangler is Jeep's flagship and the most recognised vehicle in the world, with its iconic seven-slot keystone-shape grille, round headlamps, trapezoidal wheel arches and square tail-lamps.
Jeep has nine Jeep Life Clubs in India with 2,800 active members who enthusiastically engage in expeditions, local trails, meet-ups and CSR drives.
Legendary Jeep Trails is a signature Jeep expedition, organised once a year for Jeep SUV owners to drive over the toughest terrains India has to offer and experience the capability of their Jeep SUV first-hand.
Copyright (c) Autocar India. All rights reserved.
What do you think about this Feature