Branded Content: Hyundai Verna - Live By Your Own Rules
Published On Sep 15, 2020 03:28:00 PM
16498 Views
Follow us on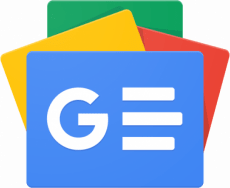 About 15 years ago, Sneha Sharma got addicted to speed and racing when she visited a karting track in Mumbai. And with the Hyundai Verna, she says she has come full circle .
Race car driver and commercial pilot Sneha Sharma, who is 'India's fastest F4 racer, drives and flies powerful machines. Here's what happens when she takes to the wheel of the Hyundai's punchy Verna Turbo 1.0 DCT
It's a crisp August morning, and I'm at a go-karting track — behind the wheel of a luxurious, sleek, powerful sedan. In a way, I've come full circle. About 15 years ago, my life — well, a lot of it — changed when I visited a go-karting track in Mumbai and realised that I had not had this much fun before. By the time I left the track, I had set the fastest time of the day. And now, so many years later, I'm about to have a similar rush of adrenaline, as I get ready to depress the accelerator pedal of the Hyundai Verna Turbo 1.0 DCT and aim to power-slide around the first corner. The Verna Turbo is the car that I've been driving for the last few days, and each time I've got into it, I thought of the all the twists and turns life has taken and of the many more that are waiting for me. And, as always, I will have my own rules on how to handle them.
All In The Hyundai Family
The moment I got into the Hyundai Verna Turbo, it felt very familiar, and that's probably because my daily driver for the last couple of years has been a Hyundai Verna diesel.
The Hyundai Verna Turbo 1.0 DCT is familiar yet different, says Sharma who is a proud owner of a Verna Diesel
Consistency, in terms of quality, design, and ergonomics, is a very Hyundai virtue, and that baton is carried across various iterations of cars, even as they get better, more intelligent, and even more driveable. It's the same with the Hyundai Verna Turbo. I love its coupe-is stance, and think it cuts a fine, streamlined figure, with that cascading grille finished in gloss black, the wraparound headlamps with LED lighting elements, and those 16-inch dual tone alloys. I especially love the dual barrel exhaust, which is both a design element, and a silent threat to boy racers — this car is not your usual sedan! And I kind of identify with that. When I started out as a racer, most people — both men and women — didn't think too much of me. All through karting, the nationals, single-make and single-seater championships, there was this unarticulated scepticism about my talent and resolve, but, as always, it feels good have proven them wrong.
Inside, Outside
I love red, and the Turbo's all-black cabin has these lovely red accents — on the vents, stitching on the steering wheel, on the seats… it all looks pretty sporty.
The Hyundai Verna Turbo 1.0 DCT is peppered with red accents — on the aircon vent.
As opposed to my personal Verna, there's a larger, free-standing 8-inch touchscreen and those dials on the classy digital instrument panel look smashing. Inside the cabin, all around you, is an ambience that denotes sophistication and delivers great comfort.
The front seats are ventilated and, as is the case with my Verna, deliver great lateral support. I can see my parents approving of the the rear seats. The seats are comfortable with a beautifully reclined backrest and provide great side and thigh support. My folks — or people who spend time at the rear — will also approve of dedicated features: the rear blind, the nice and big aircon vent and a USB charging point. And these features are part of a galaxy of creature comforts and passive an active safety features Hyundai is famous for studding its cars with.
Creature comforts include wireless charging for phones.
Sunroof, wireless charging, traction control, 6 airbags, ESC, front and rear parking sensors and hands-free boot release. To top it all, you have Hyundai Motor India's connected Blue Link app that makes seamless connectivity a part of the ownership experience. I've been hearing a lot about Blue Link, and I can clearly see what the fuss is all about. Who wouldn't like to remotely lock/unlock doors, or start the car's engine, or switch on the air conditioner? Plus, there's a dedicated concierge service, SOS/ Emergency Assistance, Stolen Vehicle Immobilisation, Geo-fencing, and, among others, Live Traffic Information and Point of Interest search. Clearly, Hyundai's on top of incorporating tech that really matters in a car.
Taking Control
Most people think you need big engines to develop a lot of power, but that's a common misconception. One can actually do wonders with a turbocharger, especially if you are good at your job. And that's what Hyundai Motor India has done here with the Verna Turbo 1.0 DCT.
Hyundai's 1.0-litre, three-cylinder, turbo-petrol engine.
This Hyundai's 120hp, three-cylinder engine is deceptively smooth and perfectly balanced and if you didn't have prior knowledge of its architecture, you'd think its a proper in-line four. The Verna Turbo 1.0 DCT is perfectly at home in congested urban environments, and that slick 7-speed DCT makes driving in traffic totally hassle-free.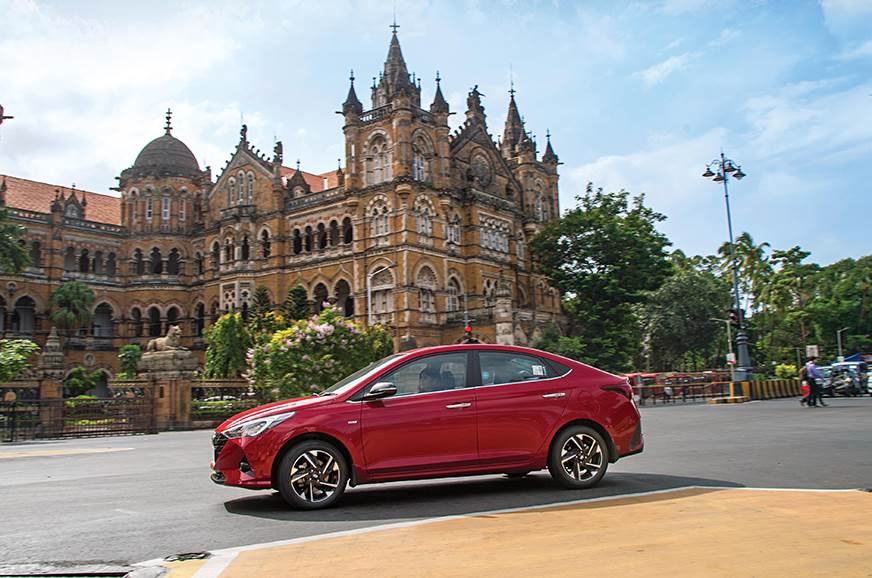 Sneha Sharma loves the Hyundai Verna's coupe-ish stance, and its city-friendly nature.
But, as much as I love cities, I never miss a chance to get out of them, especially if I'm driving a capable car. And the Verna really comes into its own when you put pedal to metal on a winding stretch of road, get the DCT to execute a quick downshift and surf the seemingly interminable wave of torque. The one very noticeable thing about the Verna is its fantastic midrange — and that 172 kgm of torque — which makes overtaking on highways as easy and safe as pie. And drivers like me — read with an eager right foot — will totally the Verna's wide powerband that goes all the way until 6000rpm. Complementing the engine's fantastic power delivery and the DCT's smooth upshifts and downshifts is the Verna's ride and handling.
7-speed DCT comes with paddleshifters and it makes driving effortless.
This Hyundai strikes the perfect balance between firm and soft, and even around bends, its handling inspires a lot of confidence. But highways are one thing — what happens when you fling the Verna Turbo 1.0 DCT around a go-karting track?
Track Attack
Why do I race? I think because, at the end of the day, it's great fun, and I realised it the moment I got into the go-kart all those years ago. It is this pursuit of fun that kept me going all through. Right from the time, I started doing part-time jobs as a mechanic, finetuning engines, and loading and unloading equipment to saving up enough money so I could participate in races.
Sharma on the podium at the Formula 4 South East Asia Championship in 2019.
It's been a crazy journey — and today as 'India's fastest woman' and a rising F4 star, the world looks a lot more sunnier than it many years ago.
Sneha Sharma in her F4 car at the Formula 4 South East Asia Championship in 2019.
And more fun, too, I realise as I throw the Hyundai Verna Turbo 1.0 DCT around the track and power-slide, brake hard, and even drift the car.
The Verna might be a plush sedan, but it was more than up to the task of affording me an engaging time around the karting track.
If you buy the the Hyundai Verna Turbo 1.0 DCT, I'd reckon you might not really head to a track, but if you did, this one like all Hyundais, won't let you down.
Copyright (c) Autocar India. All rights reserved.
What do you think about this Feature