Branded Content: 4 features you should look for while buying second hand cars
Second hand cars are a smart option for anyone wanting to upgrade their car in a budget, but there are a few things you should be looking out for.
Published On Oct 28, 2022 06:21:00 PM
23,052 Views
Follow us on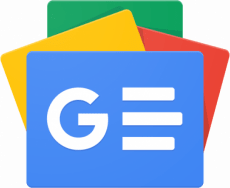 Owning a car is one of the things that surely fit into everyone's life plan. The dream house entails a neat car parked out front to create some of the best memories with your loved ones. Investing in second hand cars is just about the easiest way to achieve your goal quickly. As far as benefits are concerned, second hand cars offer many. From massive savings in the financial aspect to a large variety of options at better rates, second hand cars are the smartest option for anyone who is looking to upgrade their car in a budget.
Picking the right car that suits your needs is the tricky part when purchasing a four-wheeler. Here are the 4 main features you should look for while buying a second hand car in addition to specific modern features that strike your fancy:
Safety features
First and foremost, it is incredibly important to take a good look at your car and determine whether it has all the necessary safety features. These include airbags, fog lamps, rear view cameras, seat belts, child-lock, ISOFIX, anti-lock braking systems, parking sensors and more. These are especially important if you have children to ensure their safety at all times, and the aforementioned features will make parking as well as driving much easier.
Usage of the car
The mileage of your car is definitely a top priority when it comes to buying second hand cars. It helps you determine the wear and tear the car has already undergone and what you can expect once you drive it home. The lower the mileage of a used car, the more you will get out of it. So make sure you focus on the mileage to enjoy longevity in the car. You can easily find out the car's mileage by asking the dealership as it is their job to be transparent with such details.
Comfort features
While this may seem like something basic, it is something you cannot go without. Once you buy a car, you are surely going to spend long periods of time driving it, so make sure you thoroughly vet the car for necessary comfort features to make your journey easier. These include comfortable, plush car seats, ample boot space, spacious seating area, air conditioning or automatic climate control, height adjustable driver's seat, keyless entry and more.
Infotainment system
As mentioned earlier, it is very likely that you as well as your loved ones will spend a lot of time in the car. So, while an infotainment system is not the most important feature, it is definitely something you will be grateful for when you have kids to entertain on a long drive. Some of the key features that you will find in the latest cars are touchscreens or LCD monitors with built-in Apple CarPlay or Android Auto support. You can also look for wireless smart device support, USB ports, voice-activated connectivity and multiple camera displays.
With these key features and more in your second hand cars, you are bound to have the complete rider experience with optimal entertainment, performance, safety as well as comfort. Check out Spinny's latest collection for all your favourite variants and more.
Also See:
Branded Content: Class act by Honda Amaze
Branded Content: Bringing Worlds Together
Copyright (c) Autocar India. All rights reserved.