Audi A8: Fit For A King
Taking a deep plunge into the luxurious lap of Rajasthan. We make a royal escape with the Audi A8 L.
Published On Dec 13, 2020 08:00:00 AM
18,181 Views
Follow us on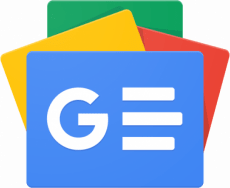 Road trips in Rajasthan let you soak in many such gorgeous sunsets.
A dozen royal attendants stood guard, their fiery torches lending the red carpet an airstrip-like appearance. The red carpet led to a very ornate dining table at the end of the lawn, and the minute or so it would take me to get there felt like a decade. Feeling entirely overwhelmed by this overzealous display of royalty, I felt compelled to pick up the pace, all the while being certain of avoiding eye contact with the guards in attendance, lest they should find a novel use for their torches. For someone routinely accustomed to a raging inner conflict revolving around what to watch on Netflix over dinner, this was a radical departure. But that's the thing about Rajasthan and its people – they'll out-imagine you at absolutely everything.
I should have expected no less than this grand affair after a week in Rajasthan, having arrived in the flamboyant Audi A8 L from Mumbai over a 750km-long drive. The journey had felt no more laborious than my breezy commute, something that can be credited to Rajasthan's fantastic highways and to the A8's distinct mile-munching ability. Upon my arrival at the lakeside porch of the Taj Lake Palace hotel in Udaipur, I was whisked away, James Bond-style, on a motorised boat that serenely skimmed over the waters of Lake Pichola and docked with a precise drift that would give Ken Block an inferiority complex.
The Taj Lake Palace in Udaipur offers many such spectacular views, everywhere you look.
Originally the Jag Niwas, commissioned by Maharana Jagat Singh in 1743 as his entertainment quarters, which took over three years to be completed, the 83-room Taj Lake Palace is an island unlike you will ever see elsewhere. Its all-white exterior is beautiful yet somewhat understated and certainly conceals the extravagance of what lies within. Duly sanitised, I was welcomed into what felt like a universe unto itself, only to be instantly awed by the grandeur on display. Not a square inch of the Lake Palace is bereft of alluring design elements, and yet all of it is easy on the eyes, quite similar to the Audi A8 L's interior I'd just emerged from after a 12-hour drive. Absolutely everything in here was top-notch and yet, in an underlying way, it felt like home.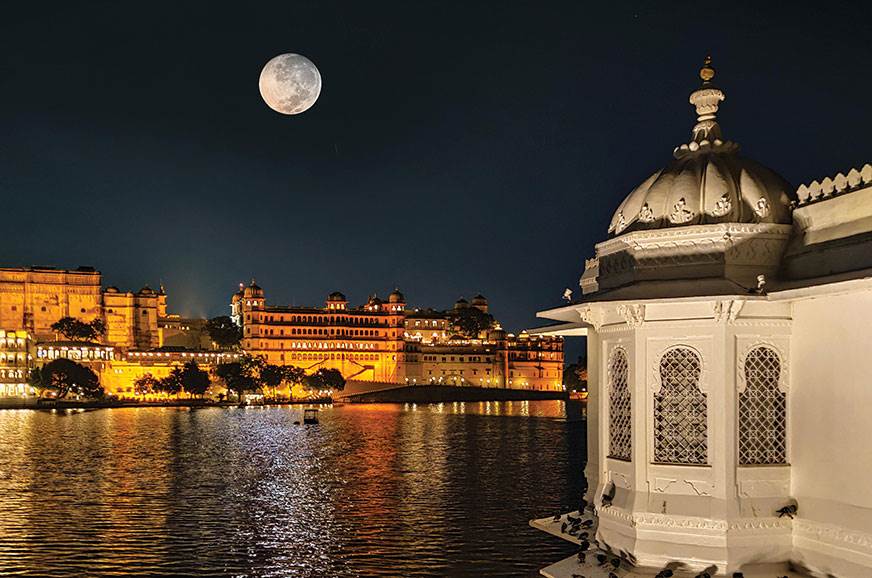 The Taj Lake Palace in Udaipur offers a truly regal view of the City Palace at night.
We dined on the rooftop, surrounded by glowing turrets, with the majestic City Palace and its shorefront wing, recently rechristened as the Taj Fateh Prakash Palace hotel, for a view. Its glistening lights reflected in the Pichola's waters made for a staggering visual as we dug into a most exquisite spread of the traditional fare consisting of dal baati churma and succulent laal maas, among other intricately prepared delicacies. Contrary to my expectations, and fuelled by a neat shot of double espresso, I felt invigorated rather than expended after what had been a long day, and as my fellow travellers called it a night, I grabbed a book and assigned myself a perch under the open sky, where I would go on to spend the entire night. If the present resident of the City Palace, HRH Arvind Singhji Mewar, had chosen this very evening to stay up and admire the view at his disposal, I am deeply apologetic for having entirely ruined it.
The Udaipur City Palace towers above all else in the city and makes for a majestic sight.
After a hearty breakfast, I took the boat across to the mainland, walking past the towering iron gates of the City Palace and, instantly, into the simmering bustle of Udaipur city. The market, where I had been before, bore an unusually quiet air to it, which I attributed to it being quite an early hour, but was soon informed that it was the result of the pandemic. Aided by seeing every face masked and the omnipresence of hand sanitisers, however, I walked down the winding lanes, hoping to bag some loot by the end of my little trek. The locals were mostly occupied in setting up their colourful wares on display, some engrossed in carving away at tiny pieces of silverware while others dished out lurid jalebis from burbling oil pans.
I walked around aimlessly, taking frequent breaks to make frugal conversation with the traders – and to catch my breath, of course. Having combed the streets satisfactorily, and with nothing more compelling on my itinerary than to visit the City Palace itself, I made a U-turn and trekked back up the hallowed slopes through the gates. I huffed and puffed as the incline got steeper, all the while wishing to be let loose on a motorcycle instead. I imagine I would expertly get my knee down on the two consecutive hairpin bends and subsequently wheelie down the lakeside main straight, upon which the royal guards would burst into hearty applause and roars of praise. Thankfully for the sanctity of the palace, my wishes remained figments of my imagination, and my train of thought was interrupted by my arrival within the palace complex.
The City Palace, owned by the Mewar royal family, is home to 11 palaces, two of which now function as heritage hotels. Built over nearly four centuries, with Maharana Udai Singh II having envisioned it, the sprawling City Palace has a beautiful facade that spans nearly a quarter of a kilometre. It sure felt like it, as I walked into its seemingly endless series of interconnected corridors, each leading to spectacular vistas. If you're a history buff, you will do well to set aside an entire day examining the palace's interior from close quarters, every element of which is as much a thing of beauty as it is of historic significance.
With my limbs aching and senses overworked, I decided to retreat to my abode at the Lake Palace, wearily dunking myself into the wood-lined boat, unsettling it a bit alarmingly and feeling quite unlike Roger Moore, whose Octopussy was shot right here as well. That evening, I would go on to dine and reside at the Taj Fateh Prakash Palace, as you do, which was most certainly an exercise in sublime indulgence, and how I sunk into deep slumber is a fact unknown to me.
The A8 L's TFSI motor is sublime down the highway!
The morning after, I woke up adequately refreshed, and over what was just the perfect breakfast involving the sacrifice of many farm animals, I decided to drive up to the legendary Kumbhalgarh fort. The drive is a two-hour affair, itself quite an incentive, with narrow, twisty country roads taking you past an array of landscapes. With the A8 L's 3.0-litre V6 TFSI motor and all of its 340hp at my disposal, the drive was comfortably shortened and I arrived fresh and rested at Kumbhalgarh's gates, although stretched thin to find a parking spot!
Fun roads are an incentive to drive up to Kumbhalgarh.
In contrast to what Udaipur's streets had conveyed, life in Kumbhalgarh was rather vibrant. Thankfully, protocol at the entrance meant nobody with a high body temperature or without a mask was allowed in, and the ticketing procedure was completely contactless and web-based. I scaled up Kumbhalgarh, enthusiastically at first, but the glaring sun and its 41-degree C heat soon wore me down and I settled for some shade and a cola at the cafeteria. Once I'd regained some movement in my limbs, I ventured into the paraphernalia store, lured by the dusty books in its display window. Evidently, it had been a while since anyone had come knocking asking to be sold a book, most choosing to return with fridge magnets and tattoos instead.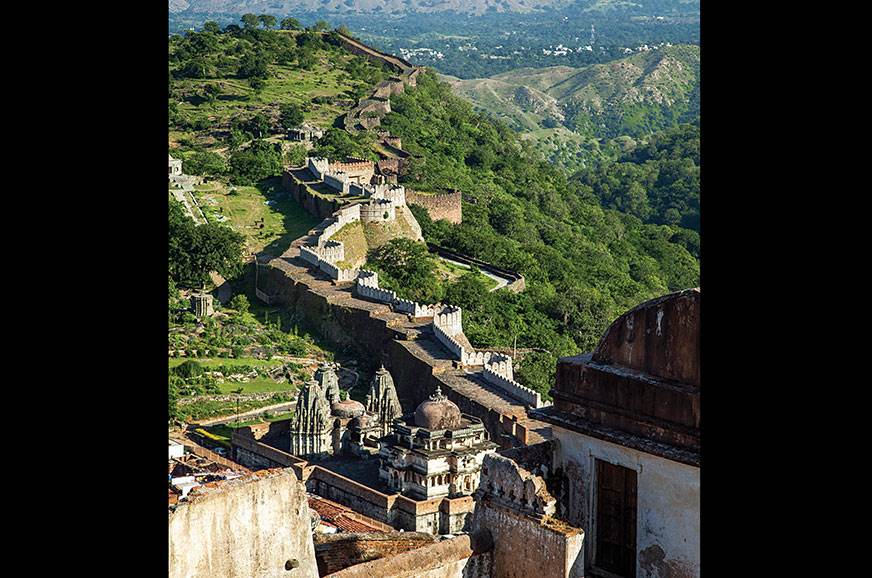 The legendary Kumbhalgarh Fort's 36km wall is the second largest in the world. Don't forget your trainers!
One does wonder what sort of tattoo artistry Kumbhalgarh inspires, given that its wall, the second longest in the world after the Great Wall of China, spans 36km. That must hurt! Anyway, happy with my find and having parted with a small sum towards my latest acquisition, I exited the fort premises, shamelessly inconveniencing hordes of tourists as I parked the extra-long A8 L alongside the entrance for a not-so-flattering photograph, and made a run for the next destination on my map – Ajmer. Before I would get to Ajmer, however, I had a stopover to make in the form of the Shrinathji temple in Nathdwara. This 17th century temple is home to a self-manifested idol of Lord Krishna and is hugely revered not only in Rajasthan but all over India. Unfortunately, the temple premises were out of bounds for tourists at the time, with only a few fervent priests passing through its arches. The town itself had a particularly old-world energy to it, and a small conversation with a local artisan and a seemingly eccentric sadhu later, I got back into the A8, and made my way to Ajmer, a 220km drive away.
The drive itself was an uneventful one, made memorable only by a colourful exchange with my co-driver and his insistence on playing a rap album by a man called 21 Savage (I doubt that is his real name). After a lopsided contest on who would call the shots on the A8's Bang & Olufsen audio and a quick bite, we had arrived. Most of us familiar with Ajmer know it for the universal appeal of the Ajmer Sharif dargah, the tomb of the revered saint Moinuddin Chishti, frequented by devout followers from over the world. However, a brief Google search reveals this town, set in the Aravalli mountains, was once a politically strategic, self-sufficient region that had been a municipality since 1869. This once Colonial district continued to function as an individual state with its own legislature, even at the time of India's independence, until it finally merged with the state of Rajputana, Rajasthan's erstwhile nomenclature.
For the sake of self-preservation, however, I chose to keep Ajmer Sharif central to my day's plans and, in retrospect, I was grateful for it. The final approach road to the shrine is a no-car zone, so I parked the A8 in one of the many private parking lots (for a fair price of Rs 100) and walked. Within a few paces, I was no longer walking alone, thanks to being hounded by quite the mob, suggesting somewhat aggressively that I part with the contents of my wallet immediately. Certainly one to empathise but not pity, I chose to remain politely uncommunicative as I walked, stealing glimpses of the colourful shops selling plastic toys, audio CDs featuring compilations of soulful qawwalis, and the standard fare of vibrant clothing items, until I arrived at the entrance and parked my footwear with a custodian for a small sum.
The energy within the shrine's complex was transformational. Here, in contrast to the world outside, one walks in unnoticed, and there is nothing more important – appropriately so – than the central shrine to the saint. Not everyone is necessarily immersed in prayer, some simply enjoying the serenity of the atmosphere, but there is something overpoweringly tranquil about being at the dargah that makes you forego and forget everything outside of its walls. For the spiritually aware, Ajmer Sharif certainly has a generous reserve of gratification, and even if you are simply consumed by the quest of a pressing wish, as millions of its visitors are, the positivity within its confines is enough to help you depart with satisfaction and feeling at ease. Upon my departure, an even more aggressive band of young women and children gave chase all the way up to the parked A8, which I steered into the direction of the distant Pratap Mahal, another Taj Hotels property generously attached to my visit.
One of the serene views within the Pratap Mahal hotel in Ajmer, a splendid property set in the Aravallis.
By the half hour or so it had taken me to arrive, the sun had sunk behind the Aravallis, in the lap of which the grand hotel had been set. Situated just off the road to the Ajmer-Pushkar bypass, a solitary and fun stretch, the Pratap Mahal almost catches you by surprise on the featureless – save for the topography of the hills themselves – highway. Well received and with my hands and luggage meticulously sanitised, I was ushered into its welcoming, airy interior that was a tasteful ode to Rajasthan's scale and architecture. It had been a long day and, unsurprisingly, I was early to dinner, a lavish poolside spread involving an endless supply of the traditional fare, headlined by a mouth-wateringly good laal maas served with a chilled cola. I must have slept like a baby – if you ignore the bit in which I snored loud enough to put a Harley-Davidson to shame – because when I woke up, the sun was blaring down on the Pratap Mahal's sprawling lawn and through my window. I had no more on my day's agenda than to help myself to an elaborate, late breakfast and make the 250-odd-km drive to Sawai Madhopur, so I wasn't in a tearing hurry.
I wish I had been, because it was a shame to drive gently over the fantastic road that leads to the forest retreat of Sawai Madhopur. As it turns out, we had taken a significantly longer route, turning off eastward only shy of the Jaipur bypass (adding about 50km to the journey) but to be rewarded by what was undoubtedly an elaborate stint with motoring nirvana. With the hovering moon lighting up the superbly surfaced highway, Sting putting on a grand performance through the B&O speakers and the A8 slotted into Dynamic mode, I took ample liberties of being the sole traveller on this stretch – my hugely displeased co-driver aside, that is.
The Ranthambore National Park and Tiger Reserve is what had brought us to Sawai Madhopur, and it was in the dead of the night when we finally arrived. Sawai Madhopur is home to barely more than a lakh residents, all of whom were asleep as we crawled past numerous Mitsubishi Canters, Swaraj Mazdas and Maruti Gypsys, all uniformly painted a military green and boasting open-air seating, indicating they were meant for forest use. Without much trouble, we found the log-wood signage that directed us into the Vivanta Sawai Madhopur Lodge, an erstwhile hunting stop built in 1936 by Maharaja Man Singh II, the then king of Jaipur. The Sawai Madhopur Lodge was a curiously understated art deco structure, a huge (and, in all honesty, welcome) departure from the palaces we'd been graciously hosted at, although it was no less well-appointed than any of our accommodations so far. The reception desk itself had a taxidermied leopard housed in a glass case, which made for a fascinating but intimidating sight, and having absorbed just how discouragingly sinister its anatomy was, I made a silent prayer hoping to never be confronted by one.
The art deco style Vivanta Sawai Madhopur Lodge is tranquility personified.
To add to the lingering fear, I soon discovered I was assigned a rather delightful corner in one of the lodge's wings – which I was to occupy all by myself! Certain I would be made a meal out of, yet comforted only by the fact that this was a Taj property and that the neighbouring wildlife would pay it that courtesy, I decided to brave it by spending the night in the verandah adjoining my beautiful room. To be in the vicinity of a 14,000-acre forest was an opportunity that didn't present itself often, and to sleep through it would have been a mighty waste. Feet up on a comfortable couch, book in hand, I helped myself to some coffee and watched the stillness of the night sky as insects and birds of all sorts croaked and crooned away.
The air got pleasantly colder as the night went by, and having engaged a passing member of staff in conversation (the sound of whose approaching footsteps were cautiously examined by yours truly), I learnt that only 700 acres of the forest are accessible to the public and that Queen Elizabeth had once stayed here in 1961. The walls bore photographic evidence and trophies from the Maharaja's hunting escapades, and the air around the lodge was restive but delicate. It felt homely, but there was no point in denying the home was someone else's.
It was one thing to be aligned with this philosophical stream of consciousness, and another to book a berth on a bench of an open-top Gypsy the following morning. I grit my teeth as I held on for dear life, the Gypsy making every attempt to eject me off its hind, the biting cold only making the experience more regretful with each passing mile. Well before the sun had risen, we had slithered into the mighty Ranthambore National Park, having evaded attempts by a couple of local vendors to sell us camouflage hats and jackets that would make us look like professional wildlife conservationists.
Alright, now I may be a forest reserve rookie (my last visit famously saw me come within close quarters of a tiger while astride an in-line four motorcycle, making discretion a tough ask), but Ranthambore is as real as it gets. This dense forest, even though I realise we were barely skirting it, gets intimidating pretty quickly and the only comfort came from the fact that we were in the back of a Gypsy, which is a proven vehicle over this sort of terrain, helmed by a very experienced and chatty driver.
The only way to go tiger-spotting on a forest safari in the Ranthambore National Park, and what a way, too!
Shortly after we'd spotted a mob of deer streak across the narrow trail, another Gypsy hurtled towards us from the opposite direction. The two drivers had a frantic exchange of words – in all honesty, I suspected it was a well-choreographed drill, just to keep tiger-spotting hopefuls on edge – and they mutually agreed upon a particular spot, towards which we raced at a discomforting rate. The high-adrenaline chase came to a sudden halt, and hushed murmurs from the vehicles that had gotten there already suggested we were in a tigress' path. What followed was an almost hysterical exhibition of mass acrobatics, watched with great disinterest by Arrowhead, the resident queen of Ranthambore. The subdued hollering was, thankfully, completely ignored by the elegant creature before our eyes, which meant I could safely embark on the next leg of this road trip later that day.
Meet Arrowhead, the queen of Ranthambore. If she doesn't pay you attention, it's probably a good thing.
Rajasthan had been an almost transcendental journey so far, an extravagant display of hospitality and culture, and with an enviable social fabric and geographical diversity you simply cannot find anywhere in the world. That I could experience all of it while behind the wheel of a powerful luxury sedan like the Audi A8 L only made it all the more worthwhile. On the other side of the Ranthambore plateau lay another adventure, one that would see me plunge deep into the soul of timeless Rajasthan. Or maybe I was just corrupted by the promise of even more laal maas along the remainder of my journey. While I can't out-imagine them, I can at least put up a valiant effort on the appetite front, right?
Roadtripping In Rajasthan? You're In Safe Hands!
Rajasthan is fully compliant with COVID-19 regulations and sanitisation processes were followed stringently everywhere. (Top right) That's a pepper grinder, custom made for social-distancing by Taj!
Copyright (c) Autocar India. All rights reserved.