Accidental situation
Post an accident, Volkswagen Vento makes a peculiar clinking sound after the ignition is turned on.
Published On Apr 01, 2013 05:37:00 PM
18,765 Views
Follow us on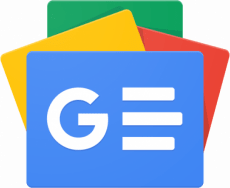 I had an accident in my Vento Highline petrol and damaged the car from the front left side, but continued to drive it for 10-15km without assessing the damage. The car's overheating made me soon realise that the coolant pipe was leaking. I got the car towed to the service centre the next day. The Vento has since been repaired, with a change of radiator, coolant pipes and front bumper, but it now emits a peculiar clinking sound after the ignition is turned on. The sound only appears after a long halt, not if the car is started within a short duration. What could the problem be?

Devadesh, via email

AAA Driving without coolant for even short distances can be extremely detrimental to the car's engine, as moving parts can get hot and expand easily, changing clearances, like bore/piston and crank/con-rod bearing journals. Head gasket leak is also common. So you're lucky that the engine didn't disintegrate, considering it went without coolant for the distance you mentioned, but it is likely that there is some damage inside.

If you are feeling a loss of power or if there is smoke from the exhaust (have someone drive behind you to spot it; revving the car in neutral won't do), it is likely that there is a compression leak.
The first thing you can do at home is to unscrew the radiator cap, top-up if necessary for you to see the water level and then crank the engine. If you see bubbles in the water inside the radiator cap while the engine is running, you have a blown head gasket on your hands and the head will have to be dismantled to change it.

If there are no bubbles, the next step would be to check if there's a leak in the bore. Have a leak down test or compression check to ensure that compression is steady at recommended values across all cylinders. If all seems well, it is likely that there isn't anything critically wrong, so you might just want to live with the noise instead of dismantling the engine on a hunch, which can be prohibitively expensive.
Also double-check the fittings of parts that were changed. Sometimes a faulty Rs 10 hose clip can result in a seized engine.
Copyright (c) Autocar India. All rights reserved.