Toyota's small car plans take shape
Published On Sep 10, 2016 12:01:00 AM
52694 Views
Follow us on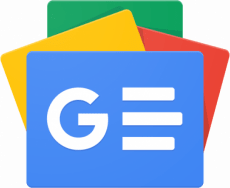 Acquisition of Daihatsu paves the way for Toyota's small car assault; the first cars are expected in India by 2019.
Toyota, the master at playing the long game, may finally be inching closer to the production and sales of small cars in India. The Japanese giant won't take this momentous step alone but will take the help of Japanese small carmaker Daihatsu.
The plan to leverage Daihatsu's small car expertise isn't a recent one. Toyota had explored a similar strategy to get competitive small cars into India as far back as 2006, but things didn't work out. The problem was that Toyota then was only part-owner of Daihatsu and the two companies, according to sources, didn't really see eye-to-eye on many things. Daihatsu, it is said, wanted to execute a very different plan to take on direct rival Suzuki in India. Also, the Indian market wasn't really a priority for Toyota at the time.
Fast forward a decade and Toyota today has it all sorted . . . well kind of. The Japanese giant has recently gone from a 52 percent share in Daihatsu to full ownership (due to a recent US$ 2.5-3 billion share swap). This means that Toyota is now free to leverage Daihatsu's small cars in India as it pleases. Daihatsu, is in fact soon to get fully integrated into the Toyota Group and president Akio Toyoda has indicated that he will allow it to take the lead for small cars.
There won't be any 'legacy' models from Daihatsu in India however. Toyota is unlikely to make the same mistake it made with the Etios and Liva. Unlike these cars which were designed to appeal for price and size (and not much else), insiders say that the Daihatsu models we will get here will only be the latest and the best-equipped versions. In addition, Daihatsu is likely to tailor its cars to our market, much in the way Suzuki does. What's more, localisation levels are expected to be extremely high as well; not too far off from the 98 percent attained by Renault with the Kwid.
Initially, models from Daihatsu will be launched under the Toyota brand. This is to help make full use of Toyota's wide and much respected sales-and-service network. Gradually, Toyota will launch the Daihatsu brand here as well, and will position it below Toyota as it has done in markets like Indonesia and Malaysia.
The lead time for the project is expected to be in the range of two or three years. This will mean that Daihatsu will get either facelifted versions or all-new models to take on the competition when it comes here in 2018 or later. Daihatsu teams, in fact, have already made several visits to India, according to sister magazine Autocar Professional, and have even spoken to Indian vendors about volumes and commitments to other carmakers.
The first few cars are expected to include rivals to the Maruti WagonR, the Hyundai Grand i10 and the Maruti Ertiga, there will be a compact SUV as well. The compact MPV is likely to be the first car to be sold under both brands. What is certain is that the Daihatsu won't be a pushover: it outsells Suzuki in almost every market in which they compete. Yes, India is another ball game, but this still is likely to be one hell of a fight. Stay tuned.
Copyright (c) Autocar India. All rights reserved.