EXCLUSIVE! New Mahindra EV start-up to build Bugatti Chiron fighter
Published On Mar 21, 2018 02:20:00 PM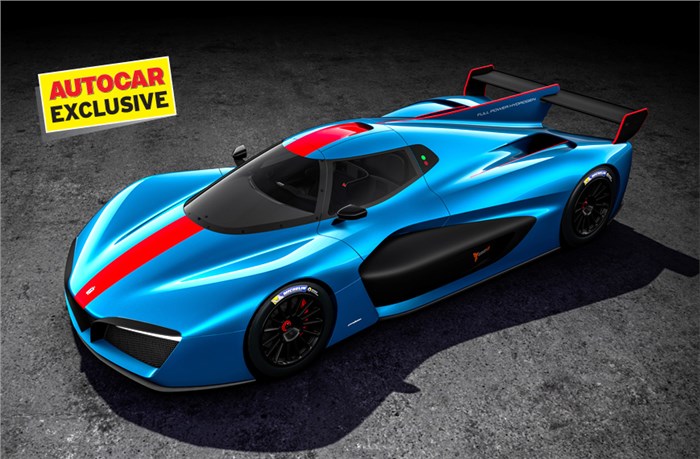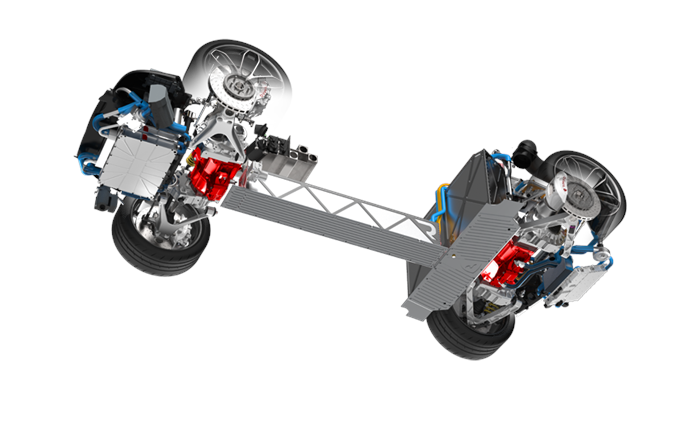 New Europe-based start-up will make high-performance EVs under Pininfarina brand; to receive approximately $100m seed funding from Mahindra.
Mahindra &Mahindra's (M&M)planto develop high-performance cars (first revealed in the May 2016 issue of Autocar India) with Pininfarina is finally taking shape with the automaker forming a start-up to charge its electric car ambitions. Though better known as India's leading SUV maker, Mahindra got the first-mover advantage in the nascent EV market in India after it acquired homegrown EV maker Reva in 2010. It now has big ambitions to join the global EV race and is making a bid for the top end of the EV spectrum with an audacious plan to develop a range of high-end, low-volume models to rival the bestsportscarsand SUVs in the world.
As we exclusively reported last month, Mahindra has roped in former Audi India chief Michael Perschke to head the new EV company known internally as 'Project Montana.' Perschke, who made Audi the leading luxury brand during his tenure in India, has been tasked with the job of building this high-performance EV start-up from scratch.
The initial investment for Project Montana is estimated to be around $100 million (around Rs 647 crore) from Mahindra, after which the new venture will look for outside investment to scale up operations. The new company is likely to be called Automobili Pininfarina, and all the design and styling for the new EV range will be done by Pininfarina. A formal announcement is expected at the inaugural Formula E race in Rome on April 14, 2018.
The big news, however, is that all these cars will sport the Pininfarina badge, thus fulfilling the dream of its founders to make a road car under its own brand name.
"In the history of my family, stemming from my grandfather, there has been always a dream, that one of seeing on roads outstanding innovative cars solely branded Pininfarina. I wish this dream to come true in a not distant future", tweeted Paolo Pininfarina, (grandson of founder Battista Farina) during the Geneva motor show.
The response of Anand Mahindra, chairman of Mahindra & Mahindra and architect of the Group's e-mobility plan gave a clear hint of his company's intent. "Truly excited that Paolo @PininfarinaSpA would like to turn his legendary grandfather's dream of the #FirstEverPininfarina branded car into reality. The Time is Right..." he tweeted.
Leading the model line-up will be an electric supercar that will go up against the 1,500hp Bugatti Chiron. Internally dubbed PF-Zero, this electric hypercar will be one of the four models to be developed by the new start-up, with a limited production run of around only 20 units planned. A range of electric SUVs is also being developed to be produced on a more mass scale, and topping this range will be a Lamborghini Urus fighter, codenamed PF1.
The fully electric PF1 will be developed on a modular platform that will boast a battery pack of around 140 kWh and an output of over 700kW (around 940hp). The company is targeting a 0-100kph run of under 3sec. The two other SUVs in the range will compete in the large and medium-size luxury segments, going up against vehicles such as the Porsche Cayenne and Porsche Macan, respectively.
To compete with the Chiron and the Urus – currently the world's fastest SUV – will require serious technology and expertise. In a masterstroke, Mahindra has roped in Rimac, a specialist EV company that shocked at this year's Geneva motor show with the world premiere of its second hypercar, the C_Two concept. According to the Croatian-based company, the C_Two develops 1,915hp and can accelerate from 0-100kph in 1.85s! Additionally, Rimac is credited with development and manufacture of the battery system for the Aston Martin-Red Bull Racing's AM-RB 001 hypercar and the Koenigsegg Regera.
The new EV company will also take inputs from Mahindra Racing whose successes in Formula E bring invaluable know-how and experience with electric powertrains and battery management.
The initial seed funding of $100 million will beutilisedtowards the development of the performance SUV and supercar, the latter is planned to go into development in 2018-19 and on sale by 2020. According to company sources, the new start-up will look at strategic partners for additional funding to expand its line-up, with an aim to launch four models in five years at a total investment of $500 million (overRs 3,200 crore)
Given the premium positioning of its models and the superior hardware they will make use of, Mahindra's high-performance EV start-up will work independently from its mainstream electric division, Mahindra Electric – which produces the e2o and e-Verito that sit at the other end of the spectrum. In fact, this new start-up will be a completely stand-alone unit based in Europe, as part of a conscious bid to create an all-new eco-system and culture that is required in this fast-paced business.
India's very own Tesla? This could just be it.
What do you think about this News