BMW Z4 production ends; Z5 coming by 2018
Published On Sep 02, 2016 12:00:00 PM
6629 Views
Follow us on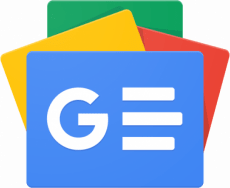 The first-gen Z4 was unveiled back in 2002 and will be replaced by a sportscar developed jointly by BMW and Toyota
The BMW Z4 has ceased production, the manufacturer has confirmed to our sister-magazine, Autocar UK, paving the way for the Z5 to be revealed in mid-2018.
The second-generation two-seat Z4 roadster was first shown in 2009. However, while the E89 was likeable it didn't live up rivals like the Porsche Boxster and Mercedes-Benz SLK because of its poor ride and handling. BMW has now predictably pulled the plug on the model in preparation for the launch of its new sports car which has been developed on a new platform with Toyota.
Globally, the Z4 was available with a 2.0-litre petrol engine with various outputs. There was also a six-cylinder 2.5-litre powerplant, as well as a 3.0-litre engine in three states of tune. The first generation Z4 replaced the Z3 in 2002 and was originally a soft-top. The second-generation model came with a folding hard-top roof.

The Z4's successor, the Z5, remains on course to be revealed in the middle of 2018 and is being co-developed with Toyota along with a new Supra successor which will launch soon after. The Z5 is likely to come with hybrid tech and optional AWD. It will also likely revert to its Z3 look by adapting a soft-top convertible layout.
We had a chance to drive the Z4 in India way back in 2013, here's our review
Copyright (c) Autocar UK. All rights reserved.
What do you think about this News