Women up their driving skills at #SheDrives pro driving school
Held on January 12 and 13, the #SheDrives pro driving school - organised by Autocar India and Ford - saw more than 80 women participate and sharpen up their driving skills.
Published On Jan 17, 2019 04:20:00 PM
11,261 Views
Follow us on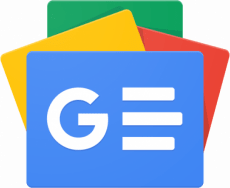 Let's get this straight right at the start – everything the gentlemen can do behind the wheel, the ladies can do just as well. And looking at the growing number of women enthusiasts in India, the question arose – why not have a pro driving school for women, where they can truly sharpen up their driving skills? To make it happen, Autocar India joined hands with Ford India to stage the #SheDrives event – and we got Asia Pacific Rally champion Gaurav Gill to introduce women to advanced driving techniques, on a custom-built autocross track in Mumbai.
Held over January 12 and 13, the #SheDrives pro driving school saw over 80 women participate to hone their driving skills in a completely stock Freestyle. The formula to teach the ladies pro driving techniques in a limited amount of time was simple – rally ace Gill takes the ladies around the track for a sighting lap, followed by an all-out hot lap, after which they take the wheel and are timed. Then, they were taken to a slalom course, where essential tips – such as tackling corners on dirt, handbrake turns and compensating for understeer – were taught by professional rally drivers. The women then go back to the autocross circuit for another timed lap to see how much the tips helped improve their lap time.
With plenty of enthusiasm, women of all ages (with a valid driving license, of course) took to the track. After their first run, some had wide grins plastered on their faces while some had sheepish grimaces; however, each of them looked like they were having a great time learning how to drive on the limit.
It was after the second run that saw most participants turn into focused pros – they discussed their improved lap times (all had improved by a significant amount, some even halving their original lap time), the correct lines around the track and the section where a handbrake turn was to be executed. And age clearly wasn't a factor, as even a 68-year-old participant took to the training with gusto, managing to lap the track far quicker than some of the younger ladies in attendance!
Speaking to the participants and instructors, it was obvious that the skills the women picked up were not limited to an autocross track. As Gill explained, "We tried to show the participants the car can slip and slide; there's a way to have better car control in such situations, in an emergency. These lessons will help them drive better and safer."
After the event, Renuka Kirpalani, editor of the Autocar show, said, "It's not about empowering women. It is about making women realise that they don't need to be empowered – they already are. It's just a question of them realising that, especially when it comes to driving on our roads. The skills they've picked up here are translatable to the road, and we've seen drastic improvements in their lap times just because they've been given the space to gain confidence with the car."
The very first edition of the #SheDrives pro driving school was quite a success, with a number of participants feeling the training in advanced driving techniques could be vital not just for women but also for men. And going by how many women warmed up to the idea of a pro driving school, it's clear that the following editions of the #SheDrives pro driving school will have even more women enthusiasts showing up to take their driving skills to the next level.
Keep your eyes peeled, because the #SheDrives pro driving school will come to Delhi in the first week of March!
Copyright (c) Autocar India. All rights reserved.