Skoda Kodiaq visits the Himalayas
We pack our sweaters for the inaugural Kodiaq Expedition that's headed to the mighty Himalayas.
Published On Jul 06, 2018 06:00:00 AM
13,786 Views
Follow us on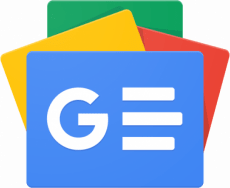 Located in the heart of Spiti, Kaza is a beautiful, old town with plenty of heritage sites around it.
Driving in the Himalayas, a must-do for adventure seekers.
A drive to the Himalayas just can't be passed up, especially not when the rest of the country is simmering in the summer heat. Naturally then, there was no hesitation from my side when Skoda called looking for a volunteer for the inaugural Kodiaq Expedition drive. My new best friend for the next six days was going to be the Skoda Kodiaq, and that got me high on confidence because it has all the right ingredients for a drive like this – it comes with all-wheel drive, is spacious, feature-rich and, of course, it's an SUV; though not a hardcore one. However, given that Maruti Altos can manage in this topography, I was anything but nervous.
Painfully long queues thanks to peak tourist season.
Chandigarh to Manali
We wasted no time in starting the drive as the ETA in Manali wiped the smile off our faces. On exiting the parking lot, broad multi-lane roads welcomed us into Chandigarh – the Kodiaq felt right at home. We'd be taking the NH205 and NH3, which go through Mandi and Kullu, as they are the fastest routes. It was a highway drive for about a couple of hours and I'd barely worked the steering all this while. However, as soon as we entered the ghat section, it started to pour. Strong gusts of winds blew every loose bit on the road towards me, and before I knew it, I was driving into a massive dust storm. Yes, we were cocooned in the Kodiaq, but with no idea of what lay a few metres ahead, I was on my toes. Wipers on full blast and high beam on, we managed to crawl out of the storm onto a clear road ahead. It was now pitch dark and the winding roads continued on. On these tight bends and hairpin turns is where I really appreciated the LED headlamps with static cornering lights. It was a couple of hours to midnight when we reached our hotel in Manali. After a light dinner, we called it a night, thinking we'd crossed the difficult bits and it would be only picturesque landscapes from here on. How wrong we were.
After a dusty drive, a water splash was much needed.
Manali to Chandra Taal
Our next destination was the valley of Chandra Taal, home to the gobsmacking Chandra Taal Lake, more famously known as the Moon Lake. On paper, the drive was a short 150km, but we were told it would be a 10-hour drive, to which we all laughed, only to realise it wasn't a joke. As we left the touristy town of Manali, the tarred and paved roads were left behind as well. Our drive was through the treacherous Rohtang Pass and, it being tourist season, there was a long queue of traffic, just like we expected. Once we crossed it, the road simply disappeared. We were literally rock-crawling, and while it was perfect to test the Kodiaq's suspension, it wasn't exactly comfortable. Hours passed by as we peeled our eyes for a hint of tarmac, but all in vain. We finally reached the campsite in Chandra Taal, where we would be spending the night. As soon as we got out of the Kodiaq's toasty cabin, the chilled valley winds hit us hard. Chandra Taal is famous for star gazing and is one of the few sites from where you get the clearest view of the sky at night. And that's just what we did. We lit a nice bonfire and gazed up at the mesmerising constellation, wishing we could have these visuals back home as well.
Komic village is one of the highlights around Kaza.
Chandra Taal to Kaza
The shortest leg of the entire drive was the road from Chandra Taal to Kaza. It was a 94km drive through the mountains, and, to our delight, we found out that we would be hitting tarmac roads as well. Before setting off, however, we wanted to catch a glimpse of the famous Moon Lake. The lake is open to public for only four months in a year, as it sits frozen for the rest of the period. We were lucky to catch it just in time, and what a sight it was. Clear, pure and fantastic to look at, it was surely the highlight of Chandra Taal. After a plethora of pictures, we left for Kaza. The roads eventually improved, which meant I could finally enjoy driving the Kodiaq. As we entered the beautiful valley of Spiti, I was awestruck by the landscapes. I had only heard about such visuals, but experiencing it first hand was a whole different ball game. We reached our halt for the night much earlier than expected but decided to rest, as we had the whole of next day to explore the picturesque valley.
Kaza
Kaza is a lovely small town located in the Spiti Valley. There are fantastic sites like ancient monasteries, historical villages and, of course, snow-capped mountains all around. We set out to explore and headed straight to the Dhankar monastery, which is situated right at the top of a hill that overlooks the confluence of Spiti and Pin rivers. Once we made it to the top, archaic paintings and prayer flags were a common, but pleasant sight. On our way back, we also visited Langza village that is famous for its prehistoric marine fossils. We also stopped by the highest post office in the world in Hikkim. Sadly, they were out of stamps, so our postcard dreams were tossed out. We also made a quick visit to Komic, the highest village in the world. Now, that is a lot of places to visit in just a day, but the drive was enjoyable. All I did was flick the gear into manual and then only use the paddleshifters thereafter. Never did the Kodiaq struggle or miss a shift. The paddles were responsive and the engine had enough grunt to make it a fun drive on the winding roads of Spiti.
Kaza to Kufri
Leaving behind a place like Spiti is difficult. It is one of the few places that is still pristine and hasn't been infected by tourist chaos. We bid adieu to Spiti and started our journey back. However, with my body still rattling from the drive to Chandra Taal, we decided to take a different route this time. It was longer in terms of distance, but the condition of the roads were much better; so it really was a no-brainer. Also, this meant I could sample the Kodiaq a bit more. The long, open roads to Kufri were just a delight to drive on. I engaged Sport mode and let the Kodiaq do the talking. Now 150hp might not sound enough to lug around a nearly two-tonne SUV, but you really don't feel the need for more. Yes, if you mash your foot in, there is a delay and power delivery is linear, but on roads like the one I was on, and even in the city, the Kodiaq will work just fine. Be gentle and sedate, that's all.
Moon Lake, considered a holy lake by locals, is open only four months in a year.
Kufri to Chandigarh
The last day of the Kodiaq expedition was set to take us back to Chandigarh through Shimla. I had been driving the Kodiaq for over eight hours every day, so, for this last leg, I decided to relax in the back seat. Now, if you're going to be sitting anywhere in the Kodiaq, it should be at the back. The seats here are properly comfy, the space is excellent and, with features like the large panoramic sunroof, sunblinds to cocoon you from the outside world and the fantastic Canton audio system, you can truly relax here. Also, the roads to Chandigarh are mostly multi-lane highways, and that brought out another highlight of the Kodiaq – the ride quality. It is planted and composed, and the suspension just soaks in all the undulations with ease. Sitting in all this comfort, I looked back on the last six days and realised that the Kodiaq is just as diverse as the places it's been through. It took on treacherous terrains, navigated through mountain passes and conquered highways as well. I was left properly impressed, and was glad that my first visit to the breathtaking Spiti Valley was just as good as I thought it would be.
Wooden bridges and prayer flags – two of the most common sights in Spiti.
Copyright (c) Autocar India. All rights reserved.