Sherp N 1200: Where No Car Has Gone Before
Climbs like a goat, floats like a boat and can do donuts on a dime. We hop aboard the wonderfully insane Sherp N 1200.
Published On Sep 04, 2021 09:00:00 AM
16,657 Views
Follow us on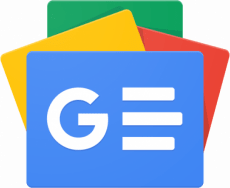 Driving at 300kph, rock-crawling on the Rubicon trail, doing donuts; sure, these are things that can give you a rush. But never in my wildest dreams did I think I would be as enthralled by something that had a wheelbase smaller than an Alto's and a top speed of 40kph.
The Sherp is that vehicle. Developed over a span of 20 years and built by a Ukraine-based firm, this incredible vehicle is sub-four-metres in length but towers at over 1.8m tall. Standing next to its wheels that are taller than me and peering into the cabin that seemed to be on the first floor, I was pretty excited to give it a go. After all, this is a hardcore machine that looks unassumingly small and compact, but can fit up to nine people in its cabin or adapt to fit rescue equipment or operate as a load-carrying space. On-road, off-road, no road, snow, sand or water – it's built to annihilate the terrain and plough through everything with ease.
It's got a compact footprint but stands very tall.
After hauling myself up the steps and into the cabin, I am seated in a bare-bones structure with a roll cage and a rescue bed strapped into the back, with seats alongside. Alexi, the company's test driver, invites me to ride shotgun, as this is not a conventional steering set-up but a skid steer. It uses different speeds on the left and right wheels, or brakes on one side or the other, to change direction – just like a tank. It is pretty incredible how it's able to turn on a dime. Also impressive are the giant, 70-inch wheels and 610mm of ground clearance that ensure it never gets beached or grounded.
Sitting up in the cabin, riding over everything, gobbling up large boulders, climbing over 90-degree trough edges that are about a metre high, there seems to be nothing that can stop the Sherp. Ahead of us, there is a steep angled gradient. While the Sherp seems to tackle it with ease, I'm hanging off one side because we are also at a 30-degree list (tilt towards one side). As my insides are readjusting themselves, lexi tells me, "Don't worry, there is a small fuel tank at engine level to prevent fuel starvation at any angles." The Sherp engineers seem to have thought of everything.
Various seating or even special-use configurations are possible at the rear.
Although I am getting a bit moved around because the terrain is just so uneven, amazingly there is no sharpness in the ride. Those tyres and the incorporated pneumocirculating suspension damp all the rocks, boulders and broken terrain that we trundle over. It's another unique system that the Sherp's creators have patented. There are no shock absorbers or struts; the tyres are inflated using the exhaust gases and are interconnected, thus allowing the air from one tyre to get squeezed into another, handy when one tyre is getting compressed on a rock and the other is in the air. So the wheels themselves are the suspension system. The tyres are noteworthy, running at ultra-low pressures of 1.5psi on the road, and this can be dropped or raised on the go at the push of a button.
Although we haven't hit any speed above 40kph, I have this massive grin on my face because the Sherp N 1200 seems to decimate everything in its path and makes me feel so invincible. There are just two levers and two pedals in the cabin. Moving both levers slightly back releases the clutch, and pulling them fully back activates the brakes. The left lever is used to turn left and right lever is used to turn right. The Sherp is a chain-driven vehicle, and the chains run in a tray filled with an oil bath, so they are permanently lubricated.
It is powered by a Doosan D18 1.8-litre, three-cylinder diesel engine that produces 55hp and is mated to a 6-speed Renault manual gearbox. I'm still wrapping my head around these numbers that seem so minuscule, because the Sherp feels so muscular and so indomitable.
Instruments are basic but functional; cockpit offers a panoramic view forward.
Although we have cleared a lot of obstacles with ease, there is now a large boulder in the path ahead of us and I'm wondering how we would squeeze through the tiny space. I'm expecting Alexi to slow down, but chatting away with me, he steams ahead and simply puts one wheel over it, and past we go. I expect to hear some grinding and grating underneath, but nothing. The single-compartment body sits on a load frame that's flat, so that it never snags on anything. The load frame is hot-dip galvanised for corrosion protection, and it has a water-pumping system and plugs to let out excess water, which makes it ready to sail through anything, and I mean that literally.
The lake in front of me is getting closer and closer, and while this is an amphibious vehicle, I thought that meant driving through flooded paths. But this gargantuan monster actually floats! Yes, that's right –before I have time to think, splash! We go right in. The prominent ridges on the wheels now act like ferry-boat paddles, churning up the water on either side as we sail across the lake. The polyurethane paint on the Sherp is water repellent too, so it won't need a paint job after you've swum with it. Alexi is now showing off, using the brakes to swing the 'boat' left and right, and stopping the wheels on one side to change direction. As the Sherp sways from side to side, my heart is racing, but I have this wide grin across my face.
Now I have seen it all. The N 1200 is what I want. With import duties, the Sherp will cost around Rs 2 crore in India – around the price of a high-end luxury car. So it's an excellent toy for the rich and famous (Kanye West has over 10 of them), and though the actual applications for this will be in search and rescue, mining, construction or military, I really want one! If the zombie apocalypse hits us, I know I will be safe.
Also see:
Copyright (c) Autocar India. All rights reserved.