Me and my Cars: Pratapsinh Gaekwad
Published On Oct 10, 2021 09:00:00 AM
4081 Views
Follow us on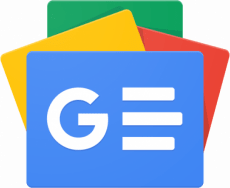 We talk to Pratapsinh Gaekwad - Founder of Crown Vet , about his dream car and his automotive bucket list.
What are you driving and why?
Pratapsinh drives his Pagoda to the MBCCR.
I drive an Aston Martin DBS and a Porsche 911 GT3 RS on the weekends. I also own a 1966 Mercedes-Benz 230SL 'Pagoda', which I take to the Mercedes-Benz Classic Car Rally.
What's next on your wish list?
I'm looking to acquire an older Rolls-Royce that previously belonged to my family.
The most fun you've had in a car?
In a 25th anniversary Lamborghini Countach in London in the early 90s.
Favourite / Dream money no object car?
The McLaren F1 because it was the first hypercar in the true sense.
Who is your all time greatest motorsport hero?
Valentino Rossi. He is always so authentic and has the best overtaking manoeuvres ever.
Favourite road?
The country roads in the UK and also the drive up to Aamby Valley.
What's on your automotive bucket list?
A road trip from Srinagar to Nubra this month, with my nephew in our Land Rover Defender.
What would you do with your last litre of fuel?
Race!
Your ideal 5-car garage would be?
Porsche Panamera
Porsche Cayenne Turbo GT
Porsche 911 GT3 RS
McLaren F1
Ferrari 250 GTO
What was your first car?
A 1966 Mercedes-Benz 230SL 'Pagoda'. It was the car that my father used to take me for drives and to drop me to kindergarten in. He eventually gifted it to me and it's the one car I will never let go of.
What do you think about this Feature