Me and my Cars: Neville Vazifdar
Neville Vazifdar talks to us about his dream car and his automotive bucket list.
Published On May 31, 2020 07:00:00 AM
22,383 Views
Follow us on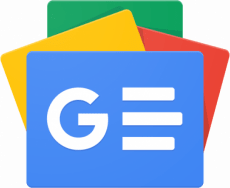 What are you driving and why?
A whipple supercharged Ford Mustang, a Porsche 911 (991) because it's a classic sportscar, a BMW M2 because it's a pocket rocket and a drift machine, a Toyota Supra MK4 as it's a JDM classic, a restomodded 1962 Chevrolet Impala because it's a lowrider, a Bentley Flying Spur for thespeed, luxury and power it offers and a Mercedes-Benz G 55 AMG.
Neville's supercharged Mustang puts out 850hp!
What's next on your wish list?
A Ferrari 488. Every petrolhead needs to have a Ferrari once.
The most fun you've had in a car?
Racing in a Corvette ZR1 at the Las Vegas Motor Speedway.
Favourite / Dream money-no-object car?
The Bugatti Chiron.
Who is your all-time greatest motorsport hero?
Ken Block, for his drift gymkhanas. He is my inspiration.
Favourite road?
The California State Route 1 highway that runs along the coast of the Pacific Ocean.
What's on your automotive bucket list?
To drive around the famous Nürburgring circuit in Germany in a Porsche 911 GT2 RS and a McLaren Senna.
What would you do with your last litre of fuel?
I would drift until it runs out.
Your ideal 5-car garage would be?
1. Rolls-Royce Phantom
2. Bugatti Chiron
3. Mercedes-Benz G 63 AMG 6x6 by Brabus
4. Ferrari LaFerrari
5. Porsche 918 Spyder
What was your first car?
My first car was a BMW E46 325i Coupe by Hamann in 2000.
Copyright (c) Autocar India. All rights reserved.