RIP George Francis
Veteran motorsport photojournalist George Francis passed away on April 11, 2019. We take you through his journey covering Indian motorsport
Published On Apr 13, 2019 11:22:00 AM
8,117 Views
Follow us on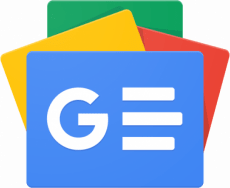 "I wanted to be a priest." Scrutinise the speaker of these words and you wouldn't think that such would have been his career of choice. His ponytail and a few distinguishing scars give George Francis the air of an intrepid traveller, not the look one would expect of someone who wanted to join the seminary.
George is a permanent fixture at motorsport events in the country. Whether it is circuit racing at the Kari Motor Speedway and Madras Motor Sports Track or rounds of the Indian National Rally Championship, you're sure to see him clutching his camera and walking about. And on the rare occasion when he isn't present, you'll see a couple of cameramen wearing blue T-shirts with 'Scorp' emblazoned on them. They're photographers from Scorp News, the private news agency that George set up, which specialises in motorsport photography.
What Keith Sutton is to Formula 1, George Francis is to Indian motorsport, and it goes without saying that he wouldn't have got there had he not picked the camera instead of the cassock.
George discovered his love for writing and photography when he was in college studying literature. And he liked speed too. His proximity to Sholavaram meant the stage was set for one of the longest-running lliances in Indian motorsport – 25 years and counting.
"Sholavaram 1984 was the first race I attended," George says. He liked what he saw too – cars and bikes rip-roaring down the T-shaped track. He was smitten. The shutter clicked several times, chemicals swished over film in the dark room, developed photos were mailed (as in posted) to magazines, and a paycheck was received. He was smitten some more.
From then on, George made sure he was present at all the races that took place. He began covering rallies as well. And this was in a day and age when there were no arrangements made for the media. "I've travelled with Rs 200 in my pocket, including my bus fare from Chennai to Bangalore to cover the South India Rally. And with no transport available to get to the special stages, I hitchhiked." He'd travel any which way to get to a rally, a sure-fire recipe for adventures and misadventures alike.
George recalls the Indian leg of the 1993 London-Sydney Rally when he travelled from Chennai to Delhi in an unreserved train compartment to cover the flag-off. "I'd decided, transport or no transport, I was going to cover the rally somehow," he says. After the flag-off, he hopped on a state transport bus to take him to the next leg in Shimla and onwards to Chandigarh. And just how did he cover the various stages in Chandigarh? "I was on a Vespa scooter that I borrowed from my brother-in-law."
Of course, that is not all. The London-Sydney Rally is a journey of epic proportions and it is only fitting that George had some epic escapades. "I returned to Delhi for the restart of the rally, then caught a bus to Rajasthan where the following leg was being held. With some difficulty we managed to find our way from Ajmer to the village where the special stages were being held. We waited in the sun for four hours, and finally the news came through that the stage had been cancelled due to an accident. By then I'd had enough. I travelled to Udaipur on the roof of a bus, since all the seats were reserved. Another bus journey to Bombay followed, and with my luck we got stuck in the ghats which meant the 12-hour journey was further delayed. But that was it for me in the London-Sydney rally. Ten years later when there was another edition of it passing through India, things were very different. We were transported from place to place in a special van arranged for the media."
"Motorsport is dangerous," say signboards at most racetracks. No one knows this better than George. To begin with, he is infamous for ignoring pleas that photographers stay behind the Armco barriers. "I trust the 'animals' on track, more than I trust the snakes and other creatures that lurk in the foliage behind the barriers." And he's had more than a couple of close shaves too. In the 1999 Mill and Monsoon Rally in Coimbatore, George had Jagat Nanjappa's car neatly framed in his Canon's viewfinder. As the car went around the corner though, something looked odd. George lowered the camera only to find that the car looked set to turn turtle, and take him out with it! Thankfully, Jagat managed to gain control of the car and George was safe, with some great photographs to boot.
Spookier perhaps was when in 1994 he was trying to get a head-on shot of rallyist Hari Singh. The car was framed nicely but just when he was about to press the trigger, it vanished from sight altogether. A perplexed George lowered the camera, and looked heavenwards only to see the Gypsy sail clear over his head.
"We've survived despite motorsport," George chuckles. "But the sport certainly has grown over the years. From events that people would take part in for just the sheer joy of it, to the current scenario where it's become a business. It's grown and we've grown with it."
Indian motorsport's glorious past can be seen in the photographs that George has taken - a quarter-century of Indian motorsport. Ask him about the future of motorsport in the country and he only smiles. Fair enough. They say pictures speak a thousand words, and George is happy to let his photographs do the talking.
WORDS: Vaishali Dinakaran
PICTURES: Scorp news
George Francis passed away on April 11, 2019. This feature was originally published in Autocar India's September 2009 issue.
Copyright (c) Autocar India. All rights reserved.