Driving the BMW M3, M5 at the Nürburgring
The Castrol Edge Nürburgring Experience takes us on a wild four-day trip to the Green Hell, a.k.a. the Nürburgring Nordschleife.
Published On May 21, 2012 08:37:00 PM
3,560 Views
Follow us on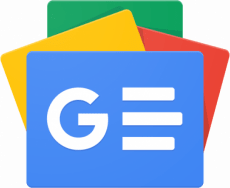 Augusto Farfus is taking it easy today. Why then are my knuckles white? Why are we doing a terrifying 240kph over blind crests and off-camber corners? And why is every one of the 552 horses trying to pull the BMW M5 I'm in, in as many directions? I don't have answers.
All I know is that Augusto Farfus, 2012 DTM driver for BMW, has won the '24 Hours of the Nürburgring' here at the Nordschleife, and I hope he remembers every one of this circuit's killer quirks. Because if he slips up, the Green Hell's Armco will most certainly claim another victim. Today the Nordschleife is serving up a special mix of damp patches, ice, 11 different surfaces and 72 corners with varying grip – it's an ever-changing, bittersweet Molotov cocktail that has, over the last 80 years, claimed 68 lives.
None of this bothers Augusto, though. He is absolutely calm – he's got one hand on the wheel as he points out Bergwerk (where Niki Lauda almost died), as he explains the track layout in a voice that may as well have been telling me how to boil an egg. He obviously knows the place, and ends the 'easy' lap with a 270kph blast down the main, 2.4km straight. As an end to a four-day Nürburgring experience, not much comes close.
The story began three days ago as we piled out of an Airbus A380 at Munich. The reason 10 bleary-eyed Indians stepped out of the plane was because they won a competition. All they did was buy a can of Castrol Edge, scratch a card and get picked by a lucky draw. And lucky does not even half describe the experience. Our day, or rather night, starts off under the huge arch of the Munich Hofbräuhaus. Folk music, fried chicken and an early night lead to day two, where the real experience starts. It's a visit to the BMW Welt and the BMW Classic Museum, where you can get up close to some of the company's legends – the E30 M3, for example, and the M1, and the 507, and the motorcycles, and the Formula 1 engines! Anoraks can even see the first BMW in-line six – a 23-litre piston engine that powered WWI aircraft. For anyone who knows their BMWs, this place (Click on the link for gallery) will keep you fascinated for hours.
But it is on day three that the fun begins. It's hot laps at the modern Nürburgring GP circuit in a new BMW F10 M5 (Click on the link for gallery) with Augusto at the wheel, followed by another hot lap in a BMW M3 GT4, but this time with Dirk Werner (BMW's other DTM driver). The M3 GT4 doesn't make much more power than the road-going E92 M3, but with its GT4-regulation rollcage, carbon-fibre doors, dampers and brakes, the most impressive things about it are its tremendous grip and kidney-crushing brakes. Its cornering speeds are simply astonishing and its stopping power is tremendous.
After that, it's a driver training course in M3s and 6-series. Slaloms, lane-change manoeuvres, wet braking – it's all there. They even teach you how to drift an M3! It's rather easy, by the way, because the M3's chassis is so communicative, it makes even novices like me look hero-like. What's truly amazing though is how the BMW driver training instructors are so good at spotting your mistakes and correcting them. I have a few years of driving under my belt, but Philip, my instructor for the day, standing outside the car, watches me do an exercise and knows exactly when I make a mistake, as well as what I've done wrong.
Day four is what I've been waiting for most of my life. I'm about to drive on the track Ascari, Fangio, Surtees and Stewart have raced on. And, of late, another legend by the name of Walter Röhrl has been going around here rather quickly. So, to say the Nordschleife is hallowed ground is a bit of an understatement.
Let me explain. Unlike clinically neutered modern race circuits, this one feels absolutely alive and ready to claim its pound of flesh. It feels like an ancient demi-god, watching over and smirking at the mortals who come here thinking they can set a new lap record. Many try, few succeed, and some have died trying.
So, today we're not aiming for lap times, we're just learning. The thing is, the Nordschleife eggs you on with flat-out bits, its series of open corners and a false sense of security that comes from knowing the road is closed to other traffic. But slip up, just a little bit, and you have almost no time to atone for your overconfidence. The track climbs, drops, turns sharply over blind crests and has completely unpredictable weather. You can have sunshine, rain and hail, all over a single lap, and scratched Armcos serve as a constant reminder that this track doesn't suffer fools lightly. Long, crossed-up tyre marks ploughing through the few grassy embankments tell of its legendary intolerance. Here, second chances are few and run-off areas even fewer.
So, armed with the 552bhp M5 and its traction control system, I dip my toes in. At the 120kph we're doing right now, the M5 is hardly breaking sweat, and the tyres have enough grip in them to not bother the traction control system. So I fall back from the group, and try taking a few corners the way they are meant to be taken. Second gear, three-apex corner, about 6000rpm and the tail wiggles; Back off, try it a few more times and then meekly catch up with the rest of the group. I'm still too green a driver for the Green Hell.
The instructor in the lead car is showing us how to drive each corner and even at this middling pace, the track is fascinating. There's a low cloud of fog, tall trees all around and, because the Nordschleife is
in Germany's Eiffel Mountains, the scenery is spectacular. I can't even begin to wonder what it must be like driving old Grand Prix cars on skinny tyres here – must have surely been fantastic.
Our lap ends, Augusto takes me for that terrifying passenger ride, we eat at the aptly named 'Devil's Diner' just off the track, and head back to India. All for a can of Castrol engine oil and some luck. Spectacular!
Copyright (c) Autocar India. All rights reserved.