Driving in the time of COVID-19
Published On Jul 31, 2020 06:00:00 AM
As the world hopes for a gradual return to normalcy, soon, it'll be time to get behind the wheel once again. We round up everything you should bear in mind when you hit the road next.
What began as a worrying outbreak in a distant land has ended up changing life, as we've known it, for almost everybody on the face of Earth. From a time when even pausing for a minute in a day felt like a luxury, nobody – even in their wildest dreams – would've believed we'd go for months without stepping out of our houses and having little to no opportunity to drive in 2020. The novel coronavirus (COVID-19) pandemic has rocked India, too, and even though cases are still on the rise, many are looking to head back out and restore some balance to their lives. As we take baby steps towards making a return to normalcy, maintaining hygiene and practicing social distancing will be of paramount importance in nearly everything that we do, including driving. As will be the case with almost every process, we will need to incorporate new habits into our driving practices, too. Here are the things one will need to be mindful of the next time you hit the engine-start button.
Sanitisers And Masks – The New Must-haves
Everyone has a list of items they make sure to carry when leaving home, and in most cases, it's the wallet, house and car keys, smartphone, and any other item influenced by personal habits. Now, that list will mandatorily include a face mask and hand sanitiser. As it stands, COVID-19 has no cure, so prevention will have to be practiced rigorously, and stepping out of the house without either of these items will be a strict no-no. It is advisable to always carry a bottle of hand sanitiser on you, but avoid leaving it in the car, as sanitisers are usually alcohol-based and the high heat in a car parked under the sun can result in a potential safety issue. As for face masks, it would be a good idea to have a bunch of them in the car, for times when you forget to get one from home before leaving – which, as with any other item, is quite likely to happen at some point.
Change Is Necessary
In the present scenario, the FASTag electronic toll collection system has become as important as it has ever been. When interaction with others is being minimised, the use of these RFID tags to pay toll comes in handy, and it's advisable to have a FASTag installed on your vehicle and the balance topped up at all times, especially if your commutes involve driving on the highways. Try and restrict cash payments to a bare minimum, and rely on digital payments wherever possible. And in case paying online is not an option, make sure you carry exact change for any toll payments you may have to make.
More Contact-less
Of course, at this time, there will also be those who will either be looking to buy their first vehicle or have an existing vehicle serviced. In both cases, it's advisable to follow the contactless route and let the showroom or service centre come to you, instead of having to visit them yourself. Almost all carmakers in India have gone digital with their sales and service facilities, and all you need to do is login, make a booking/schedule a service, and wait for the dealership to get back to you. While most outlets are following stringent sanitisation measures, if you have to, choose to have a test drive vehicle sent to your home. Dealers are only happy to offer pick up and drop services at this time, so try and avoid visits to an outlet and complete as much of the process as possible from the comfort of your home.
Packed House? No, Thanks
Mass gatherings are unlikely to be allowed anytime soon with the risk of a second wave of COVID-19 cases looming large. A number of major cities in India have spots that are a hit with the locals, especially areas with a lot of food outlets, which witness a major increase in footfalls and traffic on weekends and holidays. Those trips, unfortunately, will have to be put off for the foreseeable future, as it'll be extremely important to make sure you and your vehicle don't come into contact with big groups of people. It's advisable to avoid leaving your car parked in an area frequented by many, where it's likely to come into contact with other people who may lean against it, or even sit on it.
Sanitisation A Must, Inside And Out
It won't suffice to only sanitise your hands and wear a mask when you do step out for a drive – it'll be equally as important to sanitise all touch points inside and outside the vehicle, and regularly, that too. All exterior and interior door handles, the steering wheel, all other major controls, the glovebox lid, interior rear-view mirror will all have to be cleaned on a regular basis. There will be many who will choose to do it themselves, but going forward, service centres will offer to carry out – for a fee, of course – an extensive exterior and interior cleaning and sanitisation process on vehicles for those who'd rather have someone else do it for them.
Avoid Speeding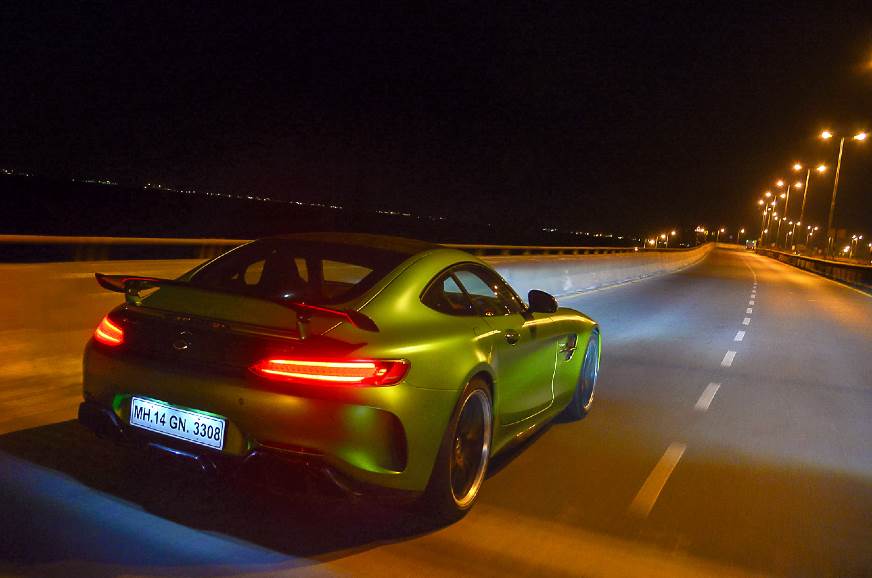 Fewer cars on the road means little to no traffic, and that, for many – especially in densely populated cities such as Mumbai – is a rare sight. Empty roads are erroneously viewed as an invitation to drive faster than permitted (or even necessary) and that could lead to fully avoidable road accidents. According to a report by the SaveLife Foundation – which is working to further the cause of road safety in the country – there were over 600 crashes during the first two phases of the lockdown (between March 24 and May 3) resulting in 140 deaths. The report states the cause of most of these crashes was overspeeding. While the sight of an open road is certainly tempting, it's always better to err on the side of caution and drive within the speed limit.
What do you think about this Feature