Branded Content: Strengthen Your Car Insurance with Five Crucial Add-On Covers
Published On Nov 29, 2021 03:20:00 PM
16563 Views
Follow us on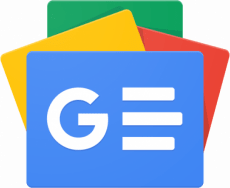 Here are some important add-ons that will help enhance your car's insurance policy.
Always keep your driving licence and car insurance policy documents handy while driving a car. These documents are mandatory and not having them when asked for can lead to heavy fines and even imprisonment in some cases. Are you wondering what makes car insurance so crucial? Well, car insurance is an assurance of financial support in case of a mishap.
While Indian laws mandate third-party insurance which covers only third-party liabilities, a standard comprehensive car policy provides financial coverage against third-party liabilities as well as damages to your car. However, there could be certain situations that are not covered by a comprehensive policy. In such situations, to enhance coverage, you can buy additional covers or add-on policies at an extra premium.
Since you have to pay extra to buy add-on covers, make sure to assess needs versus cost and choose the ones you need as they can remarkably widen the scope of policy coverage. A little extra premium today can mean big savings tomorrow. To help you shortlist, here are the top five add-ons that can enhance your policy coverage to a great extent.
Usually, engine replacement and repair costs are quite high. This add-on protects against any damage to the engine and its parts due to non-accidental reasons such as natural calamities. Floods can lead to leakage of lubricant oils, water seepage, damage to the gearbox, connecting rods and more. Repair or replacement of the engine is usually very expensive, particularly in the case of premium category or imported cars. Therefore, this add-on is very useful as damage to car engines, other than due to an accident, are not covered by standard policies.
Roadside assistance (RSA) cover
Does the thought of your car breaking down in some secluded place during odd hours give you a jitter? Then, you must opt for the RSA cover, also known as Car Breakdown Cover. With this cover in your kitty, you just have to inform your insurance company about the incident to get prompt support and that too at no additional cost. The insurer would either send a mechanic to the spot or arrange for a towing service to a nearby network garage. At the garage, you can get the car repaired in cashless mode.
Personal accident cover for passengers
An accident can cause severe physical injury and permanent disability to any passenger present in the car at the time of the incident. As part of this add-on, your insurer would take care of the financial burden related to treatment costs or even the lack of income of your co-passengers. The insurer will transfer a part or entire sum insured, as per the policy terms, to take care of their financial loss. In case of death, the nominee of the deceased person would receive the compensation amount.
No Claim Bonus (NCB) protection cover
This cover would keep the NCBs intact even if you make claims during the policy period. Without this add-on, you lose valuable NCBs that you had accumulated over years by avoiding claims. The NCB components stay active depending on the terms and conditions of the add-on cover. Generally, this add-on allows up to two claims in a policy year. This cover would give you extra protection and you can also benefit from the renewal discount irrespective of a claim (or claims) during the policy period.
The zero depreciation cover or nil depreciation cover provides disbursal of the entire amount of the sum insured without any deduction for depreciation. Depreciation is the decrease in the market value or price of the car due to ageing. Depreciation sets in immediately after you take a new car out of the showroom and goes up every year due to natural wear and tear. If your car gets stolen or damaged beyond repair in an accident, with this add-on, no depreciation amount would be deducted for the wear and tear of the parts. The car insurance provider would be liable to pay the entire amount. The add-on also offers 100 percent cover for fibre, rubber and metal parts of the car body.
Add-on covers are beneficial as they provide financial protection in situations where your standard car policy may fail. Buy add-ons that enhance your policy coverage without hitting your budget.
Copyright (c) Autocar India. All rights reserved.