Branded Content: New Mandatory Airbags Proposal: What it means for passengers and carmakers
Published On Sep 22, 2021 05:40:00 PM
1580 Views
Follow us on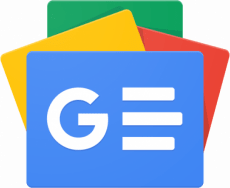 Central government's decision of making passenger airbags mandatory will provide more security to the passengers. But how it will change the car industry.
Safety features in cars always generate a lot of interest — and justifiably so. Wearing seatbelts have now become mandatory and is also strictly enforced in all major cities. And now, the spotlight is now on airbags.
When you think of airbags, you usually think of high-end cars. But with evolving market conditions and focus on safety of passengers, airbags are slowly becoming standard in base models, including entry-level ones.
The Ministry of Road Transport & Highways had earlier proposed to make a minimum of six airbags in cars mandatory. But this risked a financial strain on consumers, especially in the entry-level segment. As a result, the new law mandates two airbags, one for the driver and one for the front passenger. Its date of implementation has been extended to 31st December 2021.
How airbags save lives
Several studies have proven the efficacy of airbags in crash-like scenarios. Front airbags reduce driver fatality by 29% in frontal crashes. Passengers older than 13 are 32% less likely to die in a frontal crash. While airbags are effective as a solitary strategy, a combination of frontal airbags and seatbelts is even more effective in reducing fatalities – nearly 11%. This combination is proven to be the most cost-effective way to reduce crash fatalities. Side airbags can reduce the driver's risk of death in side crashes by 37%, while, for an SUV, the risk is further reduced to 52%.
How do they work?
Airbags are essentially inflatable cushions that deploy at the time of a crash, preventing your head and torso from hitting the hard interior of the car. The inflator unit receives an electrical signal at the time of a crash. This ignites the propellant, inflating the airbag in less than 1/20th of a second resulting in its deployment.
Airbags typically deploy at medium to high-speed crashes, as deployment in all accident conditions, particularly low-speed ones, may end up injuring the passenger or driver. Minor frontal crashes, hitting an animal on the highway, brushing a divider or pillar, going over rough terrain are all conditions that will not deploy airbags. In such cases, seat belts should offer adequate protection.
Modern airbags have sensors that detect the use of the seat belt. Depending on whether the seat belt is being used at the time of an incident, the computing system decides if airbag deployment would be necessary. Airbags only deploy once. You have to get them replaced after a crash if they have been deployed.
How much extra will airbags cost?
Airbags increase the cost of the vehicle. The industry is already reeling under the effects of BSVI implementation, increased transportation and raw material cost coupled with reduced demand and a global semiconductor shortage. The addition of a second airbag for the front passenger will certainly increase the cost of vehicles, particularly in the entry-level segment.
Adding a frontal airbag is estimated to cost between Rs. 5,000-8,000. Some entry-level cars may require chassis reengineering to fit the additional airbag, further increasing the cost of the vehicle. The Ministry hopes that OEMs, along with manufacturers, absorb the major cost of input, but it's likely that consumers will be expected to pay for these extra features.
Side airbags are even costlier to install, and a car with six airbags could cost up to Rs. 50,000 extra, which is a significant amount when some of the lowest-end cars sell for Rs. 3 lakh or more. However, cars above Rs. 20 lakh are expected to come standard with six airbags.
Airbags in developed countries
The United States of America, since 1998, has had airbags on both sides of the front seat in all its vehicles. Germany has no such rule, but almost every car comes with at least one airbag. This is due to the fact that earlier versions of airbags were sometimes counter-productive, causing injury during deployment. Modern airbags are undoubtedly safer, having ironed out the gremlins that plagued them early on.
Conclusion
One thing is for certain, while cars may get more expensive, they are also going to get safer. India accounts for 10% of all road accident victims worldwide annually, and this measure would certainly reduce fatalities. The government has been trying to get manufacturers to install Anti-lock Braking Systems (ABS) with an increased focus on road safety regulations.
These measures also affect your insurance, as safer cars generally attract lower premiums. You may easily buy car insurance, as it is a mandatory requirement for you to be able to drive on Indian roads. Moreover, it also financially protects you in case of an unfortunate event.
Copyright (c) Autocar India. All rights reserved.
What do you think about this Feature