Branded Content: Leaders Choose Leaders - Top Auto Companies Drive Supply Chain Success with Blue Yonder
The digitalization of the modern car is revolutionizing the industry — and creating new supply chain risks and challenges. Blue Yonder is here to help.
Published On Jun 15, 2021 10:45:00 AM
30,057 Views
Follow us on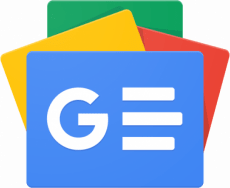 For over a century, the global automotive industry has been centered around the internal combustion engine. All that is changing, with enormous repercussions for the end-to-end supply chain. According to McKinsey, by 2030, about 95% of all new vehicles sold globally will be connected, 50% of passenger vehicles will be highly autonomous and 15% being fully autonomous, and electric vehicles sales will range from 10-50%.
While automakers scramble to adjust to digitalization, there is good news: the overall size of the automotive market is increasing from $3.6 trillion to $7.2 trillion4. Clearly, automotive companies face huge opportunities, but also significant risk exposure, as evidenced by the recent worldwide chip shortage.
As digitalization takes hold, it affects not just automakers, but the industry's complex ecosystem of dealers, original equipment manufacturers (OEMs), multiple tiers of suppliers, third-party logistics providers, and electronics providers. Any disruption, in any node, sends a bullwhip effect through the entire network.
How can automakers recognize and respond to disruptions? How can they install the extreme speed and resilience of a high-tech company in their end-to-end supply chains?
Three Critical Capabilities for Automakers
Blue Yonder can help. A proven supply chain leader with more than 3,000 customers ― including the world's leading automakers — Blue Yonder offers three critical capabilities automakers need today:
Scenario Planning. Resilience means the ability to quickly reconfigure global and regional supply chain flows, flexibly source components from various suppliers, and constantly make trade-offs based on cost, service and risk analysis. Blue Yonder's LuminateTM Planning solutions help manufacturers develop 'what-if' simulations and contingency plans based on demand realization and supply disruption scenarios using artificial intelligence (AI).
End-to-End Supply Chain Visibility. No matter how complex the supply chain, Blue Yonder's Luminate Control Tower scans the entire ecosystem to provide AI-powered visibility and real-time responsiveness. In the event of a missed part delivery, the control tower weighs such options as expediting a replacement from the original supplier or shipping from an alternate source. It evaluates the speed of different carriers and routes. It autonomously enables the optimal outcome, based on cost, customer service levels, and revenue and margin.
Aftermarket Omni-channel Fulfillment. Service-level requirements vary greatly among channels, including dealers, distributors, e-commerce, and fleet. This means orchestrating personalized, experience-aware supply chains across a complex structure of products, assemblies, parts families, and SKUs. Blue Yonder's AI and automation capabilities dynamically optimize service and financial outcomes across all segments.
Real Results for Automotive Leaders
Consider these recent results Blue Yonder has achieved for automotive companies:
Mahindra & Mahindra relies on Blue Yonder's dynamic segmentation capability to optimize its spare parts inventories. Outcomes include a 10% increase in service levels, a 40% reduction in response times, and a 10% increase in forecast accuracy, along with a 10% to15% reduction in inventory days.
CEAT Tyres has digitally transformed its supply chain with Blue Yonder to achieve accurate inventory visibility, data transparency, inventory optimization and performance, ensuring that the right products get to the right places at the right times.
Escorts Group implemented Blue Yonder's solutions to unlock working capital from inventories in its agricultural machinery business. With an agile supply chain that can predict disruptions and proactively pivot its response, Escorts now has end-to-end visibility into its planning and can pivot to meet any challenges.
Embrace Digitalization with Blue Yonder
Along with opportunities, the digitalization of the automotive industry has brought challenges. Human planners aren't capable of navigating this complex landscape alone. Blue Yonder's solutions can help, by applying AI, data science and analytics to autonomously make optimal decisions that balance profits and service ― no matter how digital the industry becomes.
Copyright (c) Autocar India. All rights reserved.